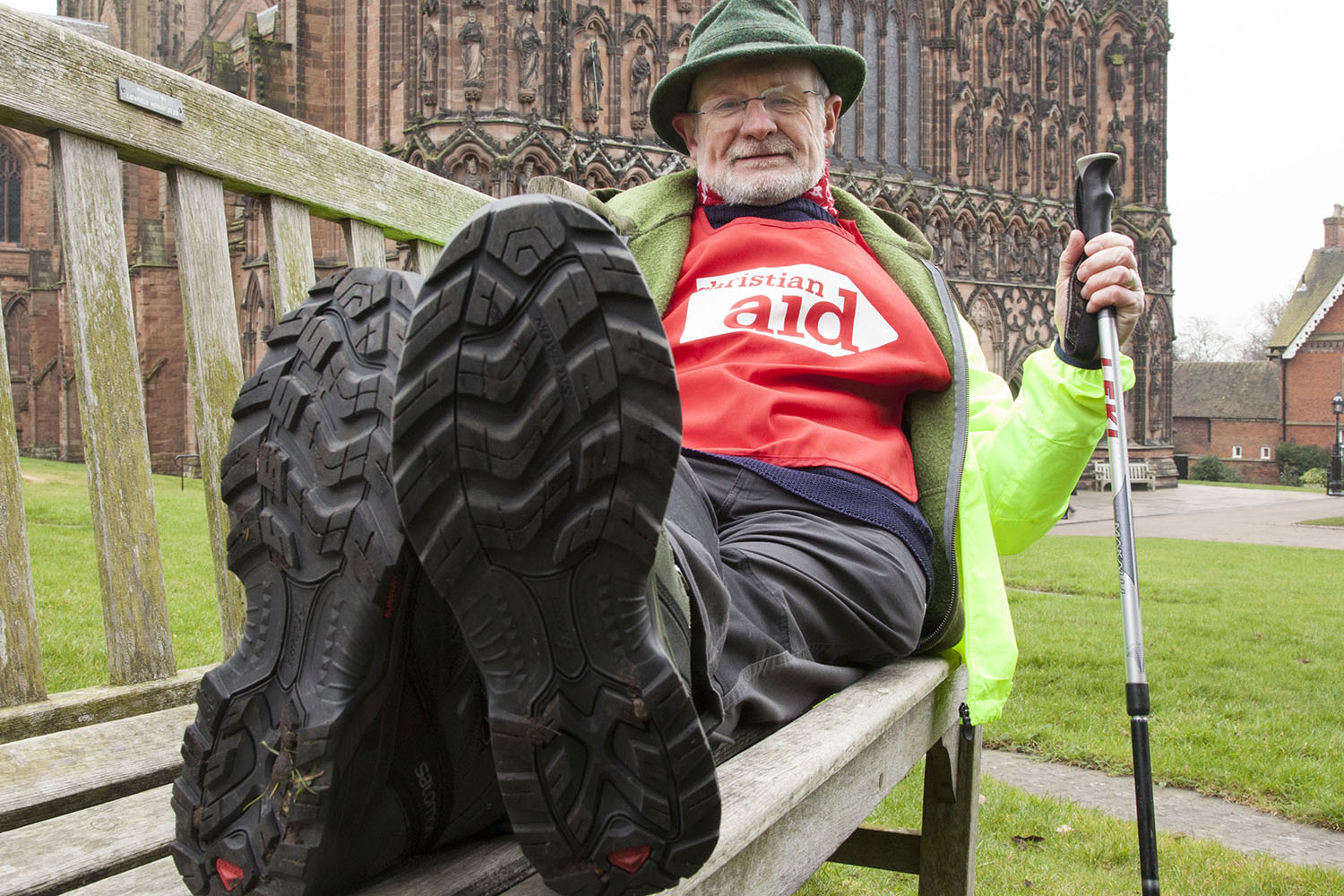 One of the first recipients of the Chad Medal in the diocese has died.
Peter Phillips (69) had been suffering with motor neurone disease for the past three years before passing away this week in St Giles Hospice.
Having spent most of his life living and working in Burton-on-Trent, Peter moved to Lichfield with his wife Diana Hill, who works as PA to the Bishop of Lichfield, shortly before retiring from a career in social work. A Reader for twenty years, he gave a lot of time to supporting parishes around the area and raising funds and awareness for Christian Aid.
"For everyone involved in social action, Peter has been a regular presence, making his own contribution and exhorting the rest of us to give of our best. From the rehabilitation of the ex-offender to engagement with the climate emergency, Peter's witness has been an encouragement to us all," says the Revd Canon David Primrose who until this year led the social action work of the diocese and has been close to the couple throughout.
In 2017 Peter raised over £9,000 through a solo walk from Lichfield to Iona for both Christian Aid and the Iona Community. And before that in 2015, he and Diana made many firm friends on a 236-mile pilgrimage from London to Paris (as featured in Spotlight, page 8) to coincide with COP21, the United Nations Climate Change conference being held there.
For a number of years he was a member of the Lichfield Cathedral Council and supported visitors through work as a lay chaplain in the cathedral. Even after his diagnosis with MND and inability to walk down the hill from home to the cathedral, he continued to pursue various passions and ministry: in July last year he spoke frankly and movingly about death, disease, faith and assisted dying in a video with our Enabling Church adviser and in September took part in one of the national Church of England Sunday online services.
And, just days before his death, he was delighted to receive an advance copy of his forthcoming book of poetry ('At war within myself') which will be published in mid-November.
The Bishop of Lichfield, the Rt Revd Dr Michael Ipgrave, said:
"Peter's story has been an extraordinary one, and he has consistently and forthrightly borne witness to the values and the faith by which he lived. In the last few months, that witness has shown courage, hope and humour in the face of a horribly debilitating disease. All who knew him will have felt that he touched and changed their lives. I pray for him now as his journey continues into new regions, and I give thanks for his life."
Following a small family funeral in October, there willl be a service of thanksgiving for Peter's life in Lichfield Cathedral on Tuesday 23rd November at 11 am. On Peter's instruction (!) this is intended to be a colourful and cheerful occasion. He said that the wearing of black was introduced by Queen Victoria who has been dead for 120 years now and is therefore no longer appropriate (at least on this occasion) - so please wear something that reflects Peter's love of bright colours. The service will also be livestreamed.