National and diocesan advice
Ideas and experience around our diocese
Give
There are two main recommended routes for donating money: the Diocese in Europe and USPG's emergency appeal and the DEC Ukraine Humanitarian Appeal.
The people of Lichfield Cathedral are showing their colours in solidarity with the suffering of the people of Ukraine. Congregation members are assembling ribbons in blue and yellow for people to wear to show they are holding the Ukrainian people in their prayers. They are on sale in the cathedral for a minimum donation of 50p. Churches and other organisations across the diocese are being asked to do the same thing with all proceeds going to the DEC Appeal. All it takes is some blue and yellow ribbon, safety pins, and a little patience! Email Sue Turner for more information.
Resources
Stories Of Hope - an eight-study DIscovery Bible resource is has been added to the Discover App and online - the studies are available in both English and Ukrainian.

Some have asked about the availability of translated material from Common Worship and the Book of Common Prayer.

Whilst discussions are ongoing on the matter of translations into Ukrainian (and any suggestions welcome on this matter), we are able to point to some informal translations into Russian. Russian is a widely used written language in Ukraine in literature, media, and business.

The following have been made available by the Anglican Chaplaincy in Moscow:
Other actions by the Church of England include: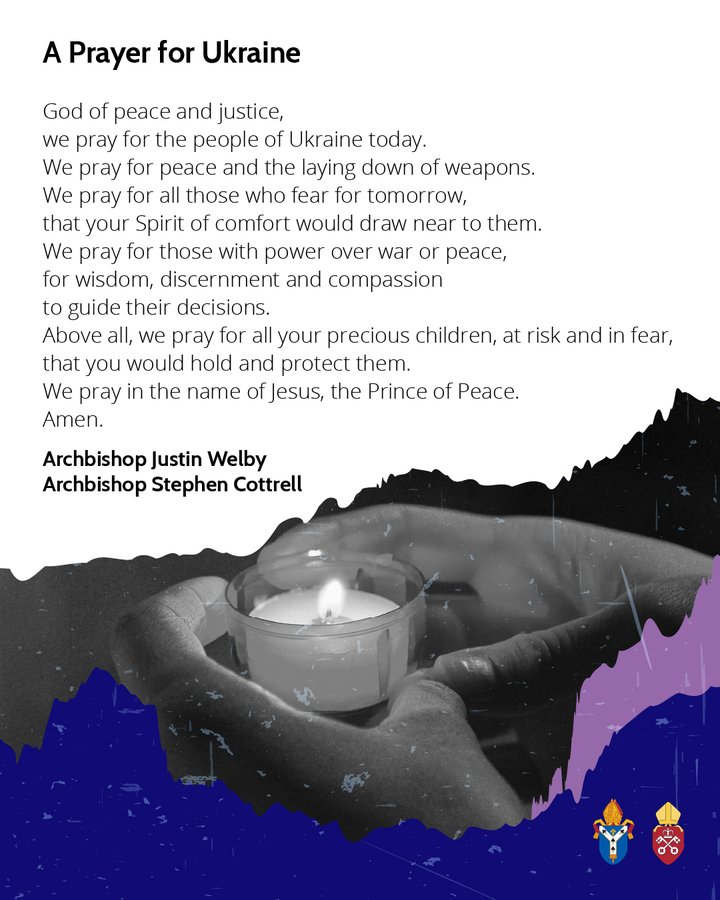 ---
Ukraine flag image by Alex Maisuradze based on 3d work by UP9 licensed under the Creative Commons Attribution-Share Alike 3.0 Unported license.