Churches across the Diocese of Lichfield are mobilising in prayer and action in response to the ongoing conflict in Ukraine.
On BBC Radio Stoke's breakfast programme (from 1hr 9 mins) yesterday, the Bishop of Lichfield, the Rt Revd Dr Michael Ipgrave, spoke of his shock and huge sadness at the war and its impact on the Ukrainian people.
Bishop Michael also talked about the dark time many of his family and friends in Russia were facing. "Both Ukraine and Russia are places of great spiritual depth. We have seen that reflected in the determination of so many Ukranians in their houses and underground shelters, in Metro stations and on the streets. We have also seen it in the incredible bravery of people protesting in Russian cities," he said.
"The practical consequences of faith for me would be how do we make the likely number of refugees or people seeking safety welcome in our own country or our own communities? This is not something that is just happening a long way away, this will impact on our lives here. How we respond to that challenge will be a test of our faith but I think our faith does give us hope."
Bishop Michael echoed the Archbishops of Canterbury and York call for people to pray. They are inviting people to pray with the Diocese of Europe tomorrow, Tuesday 1 March at 6pm, and with the wider church in response to Pope Francis' call to make Ash Wednesday, 2 March, a day of prayer and fasting for peace.
Each Thursday from 3 March, prayers will be held at Lichfield Cathedral for Ukraine from 12noon to 12.30pm. A prayer station will also be available during its opening hours.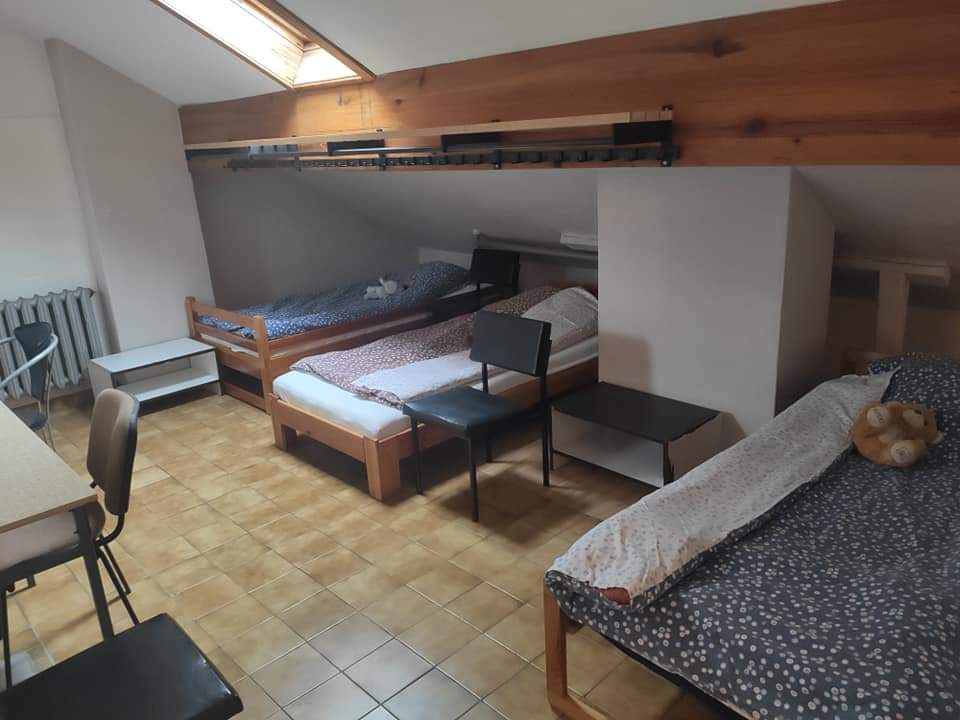 In the Parish of Berkswich, in Stafford, worshippers are raising money for the First Baptist Church in Wroclaw, Poland, which is transforming its school's classrooms into dorms to welcome Ukrainian refugees (see above). Vicki Adamson, from Berkswich, previously taught English at the school when she lived there.
Her husband, Father Graham Adamson, said: "The very classrooms which Vicki taught in are now being filled with bedding and other furniture to house people fleeing the war in Ukraine. We would like to offer our help at this time, and are raising money to assist them in providing medication, food, bedding, and other much needed forms of support."
People can donate now via a special JustGiving page.