22-23 October 2021 12 noon - 12 noon
Churches, schools, chaplaincies and everyone across the diocese are invited to join a 24 hour Diocesan Day of Prayer on 22/23 October. The day will start on Friday 22nd October at 12 noon and finish 24 hours later – both these sessions will be led by Bishop Michael in our Zoom virtual prayer room – please join us if you can: Join here (Meeting ID: 894 7515 1546 Passcode: 430260)
Through the 'Shaping for Mission' initiative, deaneries are playing a central part in rethinking and reshaping our mission as a diocese. It, therefore, seems appropriate that deaneries should, once again, be central to our day of prayer and we hope to have a deanery somewhere in the diocese praying for the whole 24 hours!. If you haven't yet booked your deanery's slot, please contact Denise Keen.
It may be that you decide to mobilise your Shaping for Mission team to organise the session. Your contribution might take the form of a Zoom session or live event in the church building, a small group praying together or even individuals praying separately at home. Alternatively, your parishes and/or benefices may already hold prayer events on Fridays/Saturdays which could be given a deanery focus and be included in your hour.
Resources will be available to assist with prayer including a specially adapted Weekly Prayer Diary for w/b 17th October, which can be accessed here.
Specific groups such as diocesan departments, chaplaincies, schools, fresh expressions, the cathedral and Transforming Communities Together will also be leading 30 minute slots. We would also love to hear from all individuals, local groups and churches, pledging to pray alone, in physical or online groups.
Please contact Denise Keen for more details or to request particular time slots.
"We receive your gifts, believe your promises and trust you for the future.
May we cease trying to fix the church and join with you in loving your world.
May we hear your call to fullness of life and share it with others.
May we be shaped by the Good News of Jesus, the light of the world
And may we seek your kingdom as People of Hope. Amen.
Welcome to our Diocesan Day of Prayer, from Bishop Michael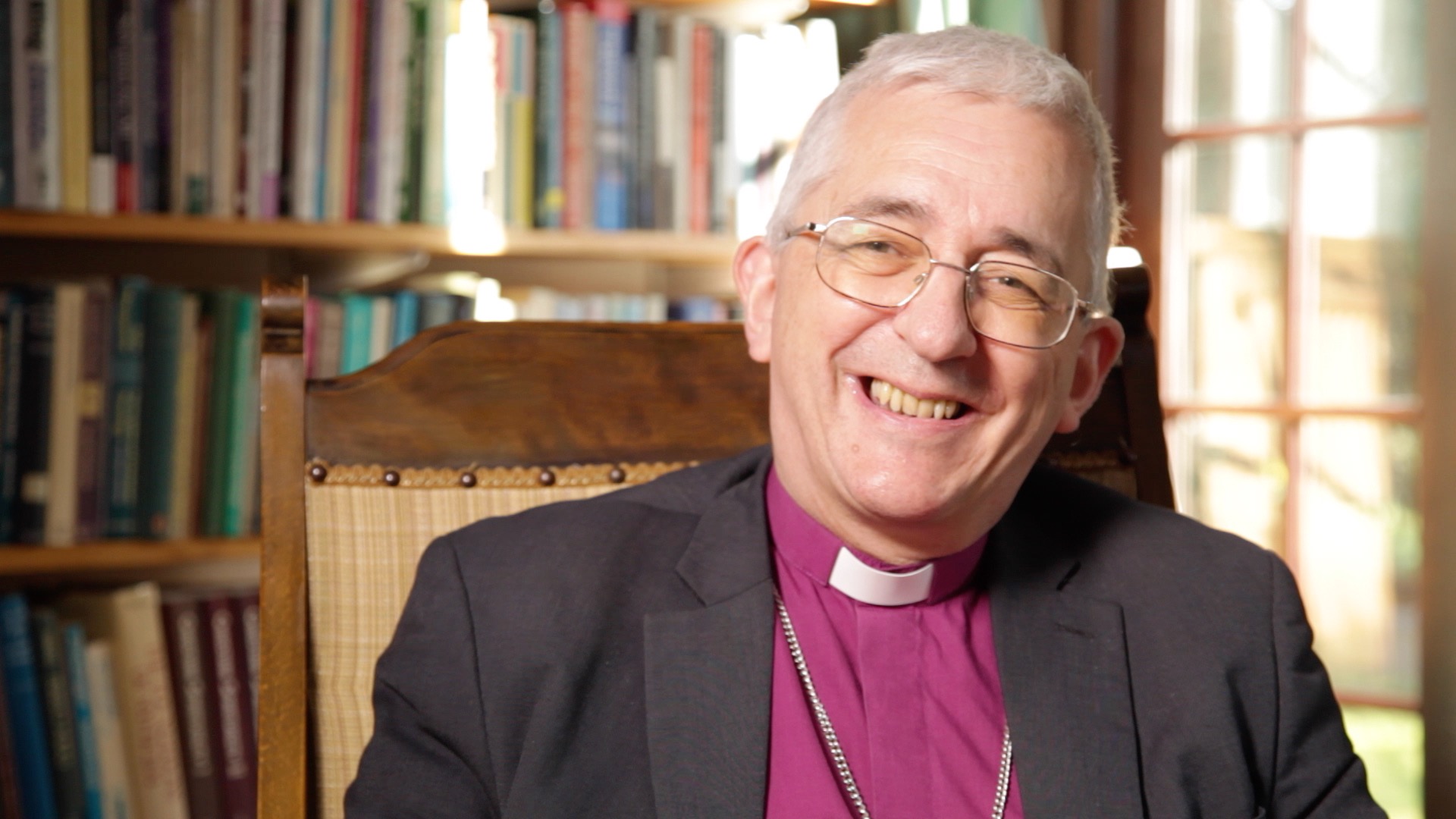 We are joining together in this time of prayer across the diocese and with our partners and links worldwide as we seek to play our part in God's mission. Our diocesan Vision Prayer encapsulates the heart of our longing and we pray alongside all of our parishes, schools, chaplaincies, fresh expressions, the cathedral and our central sector teams.
I am delighted our 28 deaneries, will be participating again. As we continue with our Deanery based Shaping for Mission process, we are mindful that by now you will be working with your Area Bishop and Archdeacon in moving from the 'Vision' stage to implementation. Let us pray for wisdom and grace as we work together.
Resources for informed prayer are available from this week's Diocesan Prayer Diary and elsewhere.
May each of you, individually, as groups, by Zoom or in some cases actually in person, be guided in your prayers by the Holy Spirit as we pray …
"As we follow Christ in the footsteps of St Chad, we pray that the two million people in our diocese encounter a church that is confident in the gospel, knows and loves its communities, and is excited to find God already at work in the world. We pray for a church that reflects the richness and variety of those communities. We pray for a church that partners with others in seeking the common good, working for justice as a people of hope."
Unless stated otherwise, all sessions over the 24 hours will be via the Diocesan Zoom room. Join here (Meeting ID: 894 7515 1546 Passcode: 430260)
| | |
| --- | --- |
| | Diocesan Day of Prayer - table showing Deaneries and other supporters taking part |
| 12:00 | Morning Prayer led by Bishop Michael / Oswestry Deanery - Paul Darlington own Zoom account |
| 12:30 | Diocesan Staff Prayer Group |
| 13:00 | Transforming Communities Together - Adam Edwards |
| 13:30 | Newcastle Deanery - Josephine Locke |
| 14:00 | Leek Deanery - Nigel Irons / Wigginton Parish - Pippa Steedman individual prayer |
| 14:30 | Caring for God's Creation - David Primrose |
| 15:00 | Vocations and Training - Romita Shrisunder |
| 15:30 | Trysull Deanery - Julia Cody. Praying in the Church at Purton or access via YouTube |
| 16:00 | Lichfield Diocesan Board of Education - Matthew Welton and Alex Wolvers |
| 17:00 | Chaplaincy - Simon Foster |
| 18:00 | Shrewsbury Deanery - Phil Cansdale via Facebook/ Wolverhampton Deanery - David Wright individual prayer / Alstonfield - John Baines own Zoom account |
| 19:00 | Stone Deanery - Ian Cardinal |
| 19:30 | West Bromwich Deanery - Hazel Bloxham via Facebook |
| 20:00 | Ellesmere Deanery - Pat Hawkins |
| 21:00 | Bishops Mission Orders - Sally Smith |
| 21:30 | Edgmond and Shifnal Deanery - Matthew Lefroy individual prayer |
| 22:00 | Statutory Departments - Julie Jones |
| 22:30 | Prayer for World Mission - Jeremy Sylvester |
| 23:00 | Eccleshall Deanery - in Holy Trinity Church throughout the day |
| 24:00 | St Chad's Retreat Centres |
| 01:00 | Tutbury Deanery - Holy Trinity School - pre-recorded video |
| 02:00 | Penkridge, Rugeley and Wrockwardine Deaneries |
| 03:00 | Stafford, Stoke-on-Trent and Uttoxeter Deaneries |
| 04:00 | Walsall, Wednesbury and Wulfrun Deaneries |
| 05:00 | Discipleship, Vocation and Evangelism - Lindsey Hall |
| 06:00 | Community of St Chad - Chris Precious and Rosanne Wilshire - Morning Prayer |
| 06:30 | Richard Barrett and Friends |
| 07:00 | Richard Barrett and Friends |
| 08:00 | Morning Prayer from the Cathedral via Facebook |
| 08:30 | Tamworth - John Grice pre-recorded video |
| 09:00 | Wem and Whitchurch Deanery - Rich Cresswell in individual churches / Lichfield Deanery - Jan Waterfield in individual churches |
| 09:30 | Cheadle Deanery - Michael Follin |
| 10:00 | Pioneer Ministry - Catherine Matlock and Matt Richards |
| 11:00 | Telford Deanery - Tim Carter / Hodnet Deanery - Christine Simpson in St Mary's Church |
| 12:00 | Mid-day Prayers led by Bishop Michael |
Some groups are using Facebook or their own Zoom rooms and would warmly welcome you to join them.
The link, or an email address requesting the link, are shown on the table.
There will be opportunity to share news of how the day is progressing on our Diocesan Facebook group, including photographs and short videos - please do get in touch.
One person from each participating group will need to be a member of the diocese Facebook Group to upload these.