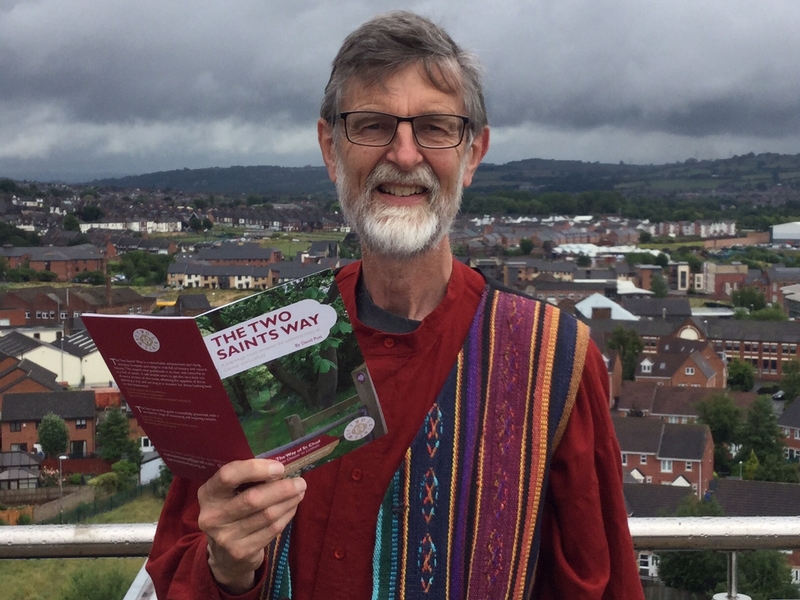 Churches, councils, walkers, pilgrims, all came together to see the new Two Saints Way handbook and plot the future of the pilgrimage route which runs right through the Diocese to Lichfield Cathedral.
David Pott created the Two Saints Way. "We are now in a golden age of pilgrimage. There has been a great revival in pilgrimage with many new routes throughout the country in recent years.
"The Two Saints Way is a revived route. There are accounts of Irish visitors taking this route and then continuing to Canterbury and even Jerusalem!
"It's a real slice of England, with towns, villages, farmland, canals, everything from the history of the Potteries to the natural beauty of Cannock Chase.
I know the real benefits of pilgrimage, as a way of walking your way to health in body, mind or soul."
You can pre-order the Two Saints Way guide, 144 pages packed with pictures, facts and maps to make the route easy and informative, by emailingtwosaintsway@gmail.com or calling 01770 830317 or 07932 790525.
The Revd Philip Swan shared his reflections on doing the 92-mile walk.
"It's a physical and a spiritual experience. It's unpredictable and you lose the element of control that we all come to rely on. There's something about walking together to a common destination that provokes really wonderful conversations: sometimes we sang, sometimes we walked in silence, sometimes we stopped for a pint. It was the stretch through Stoke that touched me so dearly - a place of great history, decline and regeneration, of hope and blessing.
L to R: Tom Dodd, Lynne Bakker-Collier (Deputy Mayor of Stafford), David Pott, Andrew Martin (Mayor of Nantwich)
"I remember the first sight of the end point, the three spires, and then reaching Lichfield and having my feet washed. There's something about this corporate experience of pilgrimage that takes you along. It's a really accessible route, along canal paths and level ground."
Julie Jones, CEO of the Diocese of Lichfield, put on the event, hosted at Stoke YMCA. "We are hosting this lunch because we want to applaud and encourage David. What he has done is truly visionary. The more I hear, the more I understand how much we can collectively do to get the Two Saints Way on the map.
"The idea was to gather people supportive of the initiative to get us going with renewed purpose for the next step on the way, as a springboard for future development. I believe it is of God and we need to ask His blessing on it."