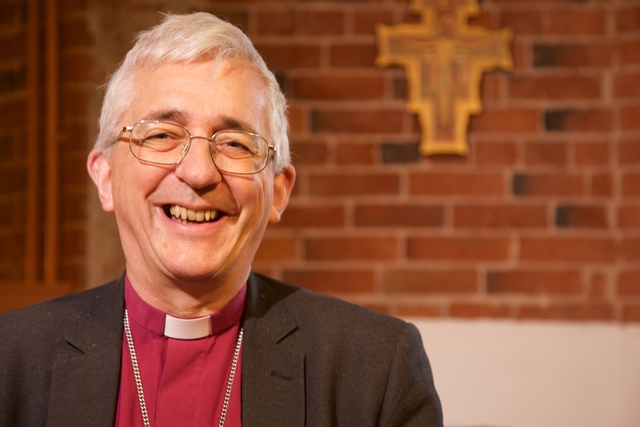 People are being invited to join the Bishop of Lichfield on a walk which will call at ten churches in rural mid-Staffordshire on 8 and 9 February.
The Rt Revd Dr Michael Ipgrave will cover 30 miles in the two-day walk around the Mid-Trent Benefice. Walkers will call at Sandon, Salt, Hopton, Burston and Milwich on Saturday 8 February followed by Gayton, Weston, Hixon, Stowe-by-Chartley and Fradswell the following day, finishing with a Team Service at All Saints Church, Sandon, at 6pm on Sunday 9 February.
Everyone is welcome to cover the whole route – which is mostly on field paths, tracks and quiet roads – or for just one or two sections. There will be refreshments at all of the churches for walkers and non-walkers. There is no charge and families, community groups and walking groups are all invited to join in. There will be brief prayers at each church and time to learn more about the buildings. Toilets are available at Sandon, Salt, Burston, Milwich, Weston and Hixon churches.
Interim Team Rector, the Revd Lesley Bentley, said: "This is a great opportunity for people who like walking in beautiful countryside and visiting churches of historical interest to spend time in the company of Bishop Michael and others."
More information, including the route and timings, is available here or from Elizabeth Jarrett on 07534 915068.