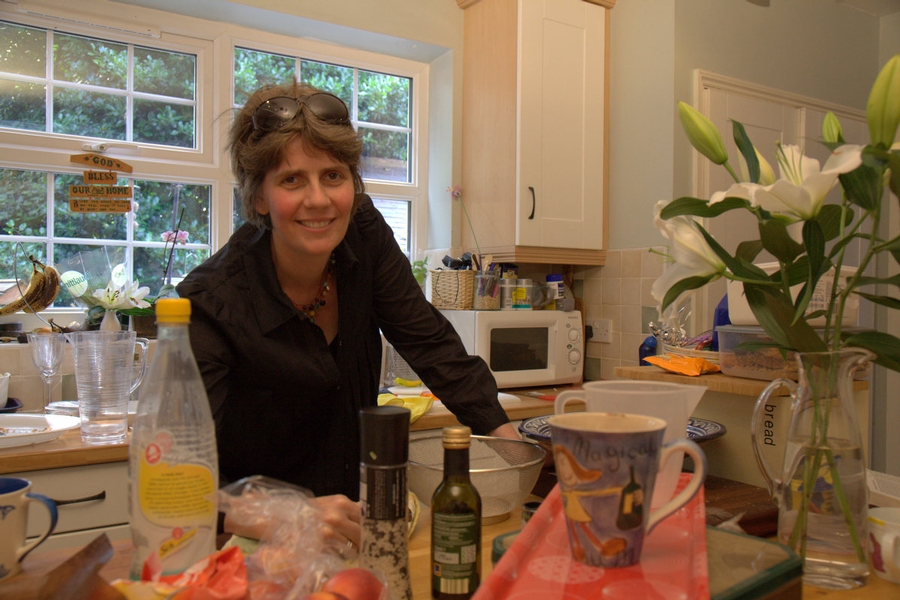 26 October 2013: A vicar's wife from West Bromwich will today launch her book 'The Ministry of a Messy House: Grace in Place of Guilt' at an event in Birmingham's biggest Christian bookshop.
It isnt often that someone comes up to you at the end of a conference and says would you write a book please - but thats what happened to vicars wife Amanda Robbie from West Bromwich.
Speaking for just three minutes at the end of someone elses talk on evangelism, Amanda had explained to her listeners about how she uses her blog as a means of reaching out to people about Gods grace.
In the audience was the editor of IVP, who suggested that she should consider expanding her stories about life in a busy vicarage into something longer, and now almost a year and 40,000 words later, her first book - The Ministry of a Messy House - Grace in place of Guilt is to be published in paperback and as an ebook.
Ive been doing a blog called The Vicars Wife for about five years after my mother nagged me to tell my stories, explained Amanda, whose husband Robbie is vicar of Holy Trinity Church, West Bromwich. It had crossed my mind I might write a book sometime in the future, but having studied engineering, maths, physics and chemistry at A level the last piece of writing I had done of any length was at O level history.
To start with I found it really hard and just kept going round in circles until I realised that I didnt have time to keep starting all over again, I just had to get something down on paper, and once I did that I found it much easier.
The finished article is a funny book full of stories about mess - in the Robbie vicarage and in their lives, as well as other peoples stories of mess that God has used, mess that has changed people.
It is about God, who is gracious and is able to meet us in our mess and bring good things out of it, said Amanda. We are under so much pressure from magazines and the High Street to have a perfect house, a perfect family, a perfect church, to do everything perfectly. And when we cant achieve perfection we feel guilty or stop doing things because we cant do them perfectly.
And so my hope is that this book will help Christians to feel that they can try things and fail, and that it is okay to try something and not do it perfectly.
The Ministry of a Messy House - Grace in place of Guilt is published by IVP and on sale now. She will be signing books today at CLC Bookshop, 51 Stephenson Street, Birmingham between 11am & 2 pm on Saturday 26 October.