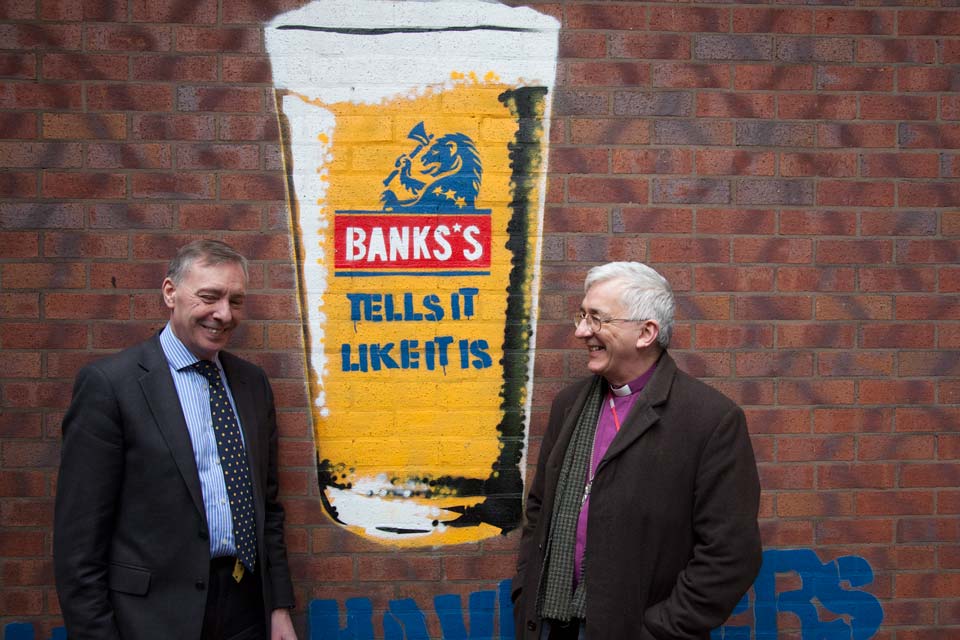 The Bishop of Lichfield got a pint-size look at chaplaincy when he visited Marstons head office in Wolverhampton.
Marstons chaplain Reverend Bill Mash welcomed the Right Revd Dr Michael Ipgrave before CEO Ralph Findlay and Beer Company MD Richard Westwood (above with Bishop Michael) gave the Bishop a tour around Bankss Brewery and the new head office.
Bishop Michael said: It was great to meet workers at Marstons and see the crucial chaplaincy work that Black Country Urban Industrial Mission are involved in here.
Chaplains work on the frontline in factories, businesses, hospitals, schools and many other places throughout our large and varied diocese. They offer a listening ear and support which organisations say plays a significant role in the wellbeing of staff.
The number of chaplains, whether clergy or lay people, is growing all the time and todays visit reinforces their importance to the wider church and the people they serve.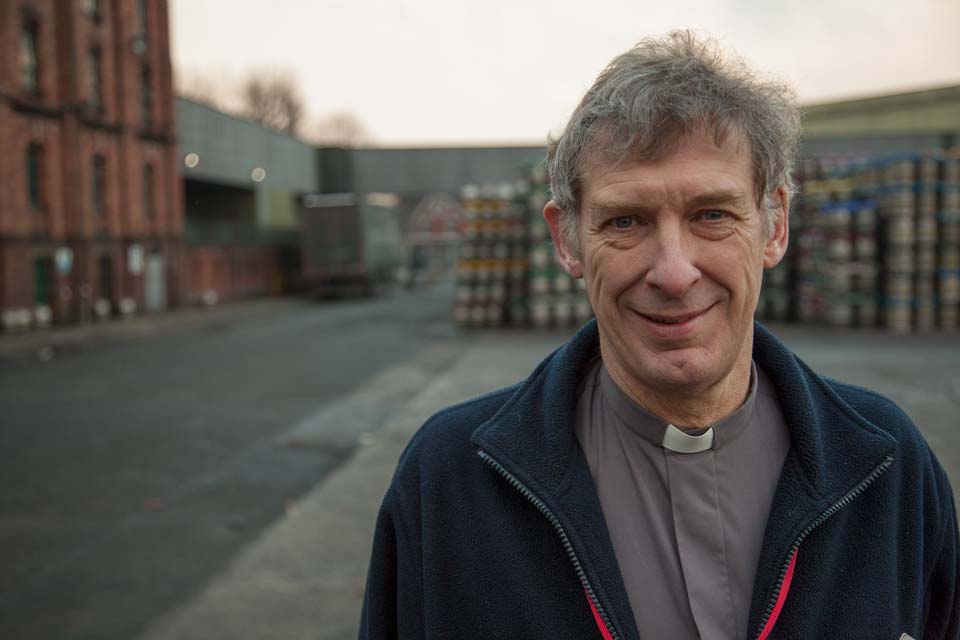 Its believed that Bill, who is the Black Country Urban Industrial Mission (BCUIM) team leader, may be the only brewery chaplain in the country.
Ralph Findlay commented: It was a pleasure to welcome the Bishop here and to see Bill working with a business in the community. Bill is a great addition to our business and we look forward to continue to work with him for many years to come.
Find out more about the work of BCUIM here.