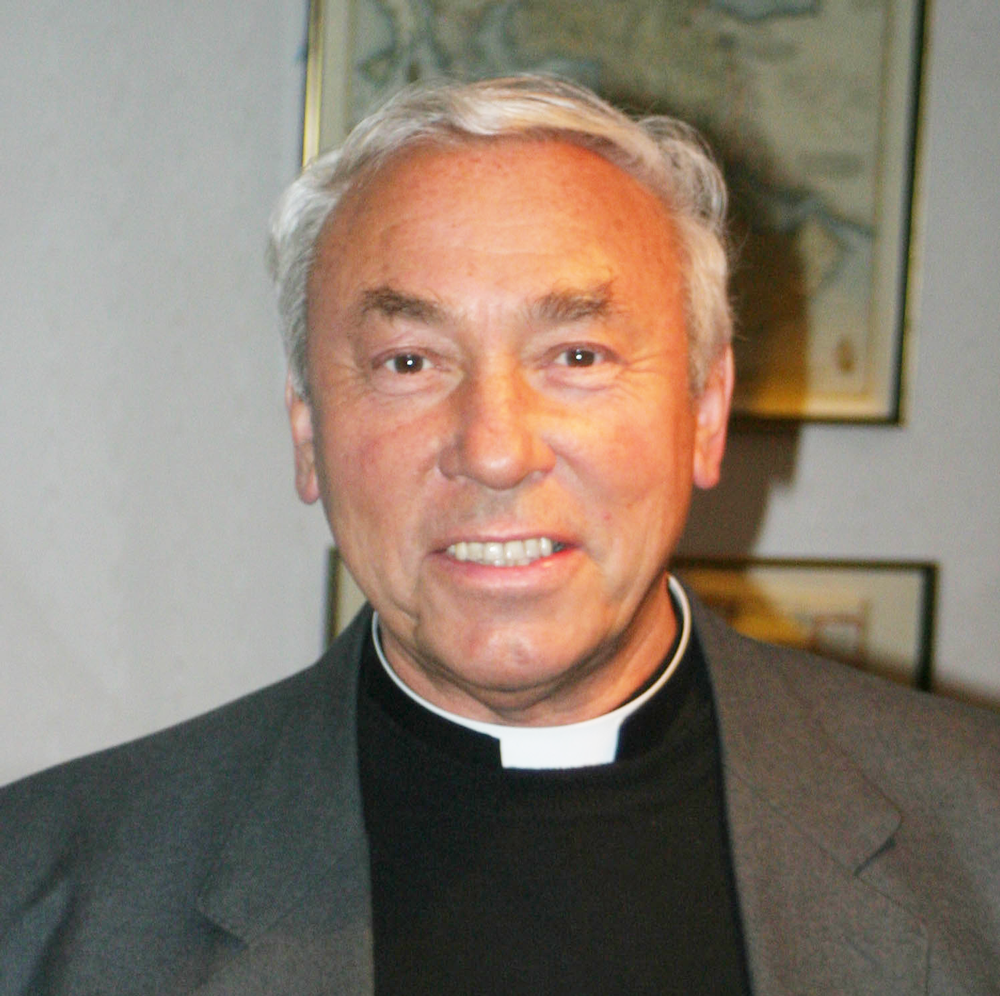 Former Archdeacon of Walsall Tony Sadler has died aged 80, leading to warm tributes from across the Diocese.
Tony died on 16 January having been ill for some time. His funeral will be held at Lichfield Cathedral at 2pm on Tuesday 7 February.
Tony was ordained in Lichfield in 1962 and served his curacy at St Chads in Burton-on-Trent. His entire ministry was spent in Lichfield Diocese: Vicar of Dunstall St Mary 1965-1972; Vicar of Abbots Bromley 1972-1979; Vicar of Pelsall (St Michael & All Angels) 1979-1990; Rural Dean of Walsall 1982-1990; Priest in Charge of Checkley, Kingstone, Marchington with Marchington Woodlands, Stramshall and Uttoxeter with Bramshall 1990-1997, becoming Team Rector of Uttoxeter Area in 1997.
He was made a Prebendary of Lichfield Cathedral in 1987, and in 1997 became the first Archdeacon of Walsall, until his retirement in 2004. Following his retirement he moved to Wales where he held Permission to Officiate in St Asaph Diocese from 2009.
Former Bishop of Wolverhampton Right Revd Michael Bourke said: As the first Archdeacon of Walsall Tony Sadler was the ideal person to establish this new role. A man of great pastoral gifts and deep spirituality, he quickly won the confidence of the clergy and parishes in the new arrangement. He loved our Lord and loved people. The churches in the challenging urban areas felt they had a friend close at hand, and our ecumenical partners and inter-faith colleagues valued his openness and approachability. Tireless in his preaching, pastoral and sacramental ministry, he inspired affection and loyalty, and brought warmth and humour to the administrative work and the committees on which he served.
We have remained firm friends and often visited him in the Tanat Valley in Powys where his retirement ministry was much appreciated. Over the past three years his health has been visibly deteriorating, yet he always denied knowing what ailed him, and never complained. We shall greatly miss him. May he rest in peace, and rise in glory.
Revd Preb Paul Brown, the Rector of Smestow Vale Team Ministry, said: It was with great regret that I heard of the death of Tony Sadler. Tony was a great influence both on me and my family. He preached at my wedding and at my wifes funeral 20 years later. Tony was a wonderful trainer and mentor and our friendship continued over the decades. First and foremost a parish priest, Pelsall burst into life, his personal charisma, combined with a life of prayer and the sacraments, brought warmth and vitality to a church that had been going through difficult years. Tony nurtured many vocations both to ordained and lay ministries and I was not surprised when he moved from Uttoxeter to become the first Archdeacon of Walsall.
The Ven George Frost added: Tony Sadlers whole ministry was in this diocese, and in very different parishes. His happy, cheerful face made him many friends and always helped in his ministry. He sang beautifully and was a very fine pianist, and this musical sol enhanced all he did. As an Archdeacon he was held in considerable affection.