The Revd Treena Larkin has been appointed by the Bishop of Lichfield, the Right Revd Dr Michael Ipgrave, as his new chaplain.
Treena will take up the role in December having served as Curate in the parish of Penn Fields, Wolverhampton, for three and a half years.
The Bishop's Chaplain plays a key pastoral and administrative role for the diocesan Bishop including prayer, advising on policy and process, organising events and providing hospitality to guests.
Treena said: "I am really pleased to have been appointed as Bishop Michael's chaplain. It is a real privilege to be able to pray for and support Bishop Michael in his ministry and I look forward to seeing how God leads us as we begin this journey of working together."
Treena was born in Walsall, is married to Jason and has two daughters. She loves going for long walks with her chocolate Labrador. Prior to her ordination she was working for 25 years as a physiotherapist. The later part of her physiotherapy career involved Treena working as a physiotherapy research facilitator, collaborating between universities and physiotherapy practices to organise and manage the uptake of research.
Treena has really enjoyed the last three and half years serving in the Penn Fields which has strengthened her calling to ensure those on the edge of society form part of the heart of the Church and have a voice. Treena is passionate that everyone knows the love of Jesus and that we are led by the Holy Spirit in all that we do. She was elected to serve on the Church of England's General Synod a year ago and is also heavily involved in the diocese's UKME (UK Minority Ethnic) clergy network.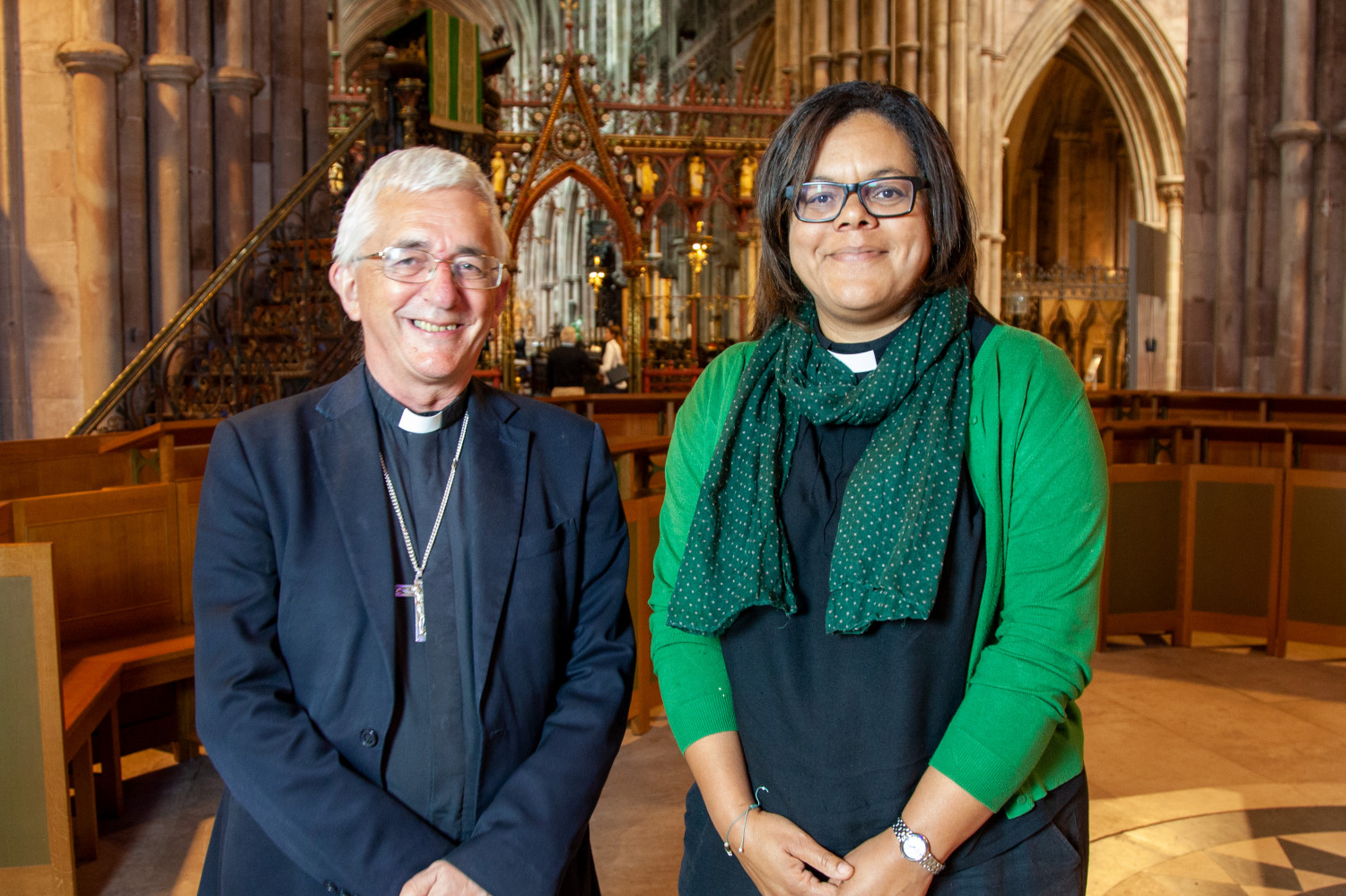 Bishop Michael said: "I am very glad to be able to welcome Treena as my new chaplain. It is great to be able to appoint someone who is already familiar with the diocese and has played an active role in local parish ministry. I am looking forward to working more closely with her in this new role which is an important part of the life and mission of the diocese."
Treena will take over from current Bishop's Chaplain Rebecca Lloyd who is leaving to take on a new role at Gloucester Cathedral.