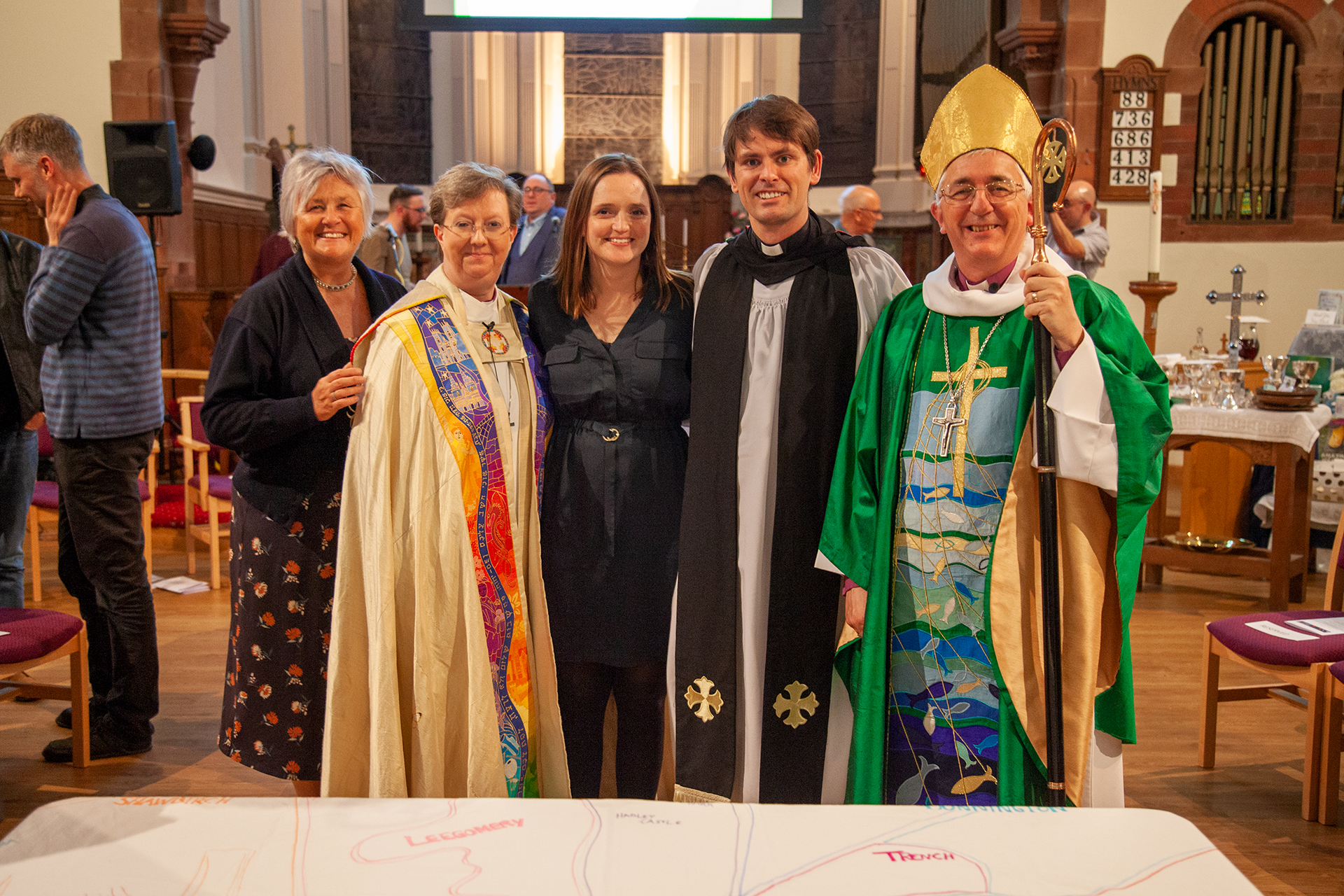 A brand new model of church is coming to Telford.
Telford New Church will be established in the heart of the town centre at Meeting Point House and in smaller New Church Communities on Telfords growing housing estates.
It will be the first church in Lichfield Diocese to pioneer this gathered and scattered model and is part of the dioceses commitment to discipleship, vocation and evangelism.
The ground-breaking project is being launched following a successful bid for funding from the national Church of Englands Strategic Development Fund (SDF).
It will be led by the Revd Matt Beer who was licensed at a special service at Holy Trinity in Wrockwardine Wood, Telford, on Tuesday 22 October.
Telford New Church will work closely with other local churches to provide a missional base and energy for Christians locally. Its New Church Communities will meet in homes and community venues on current and new housing estates as Telfords population continues its rapid expansion. They will also gather on several Sundays a month at Meeting Point House for formation, nurture, celebration and worship.
The inter-generational project will strongly focus on reaching children and young people through engagement with local schools with several of the Communities devoted to this.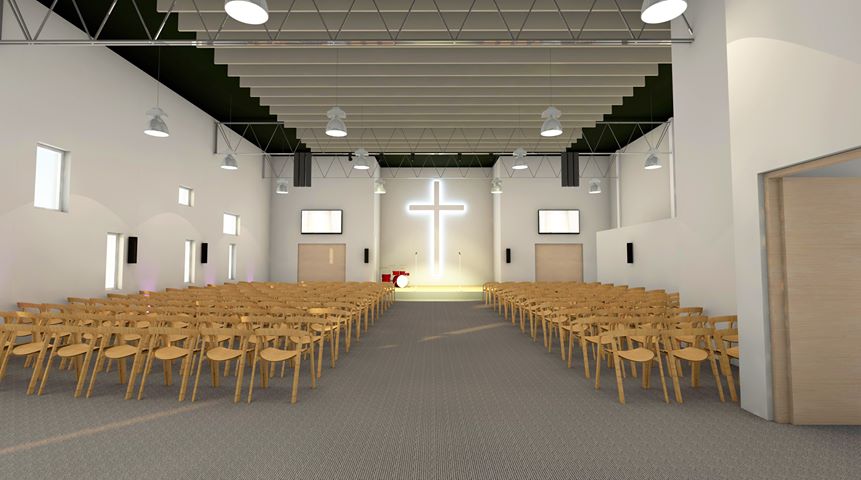 The Bishop of Shrewsbury, the Rt Revd Sarah Bullock, said the time was ripe for such an exciting project in Telford. "Telford New Church is a carefully thought through project to reach new people with the good news of Gods love in this complex and emerging town," she explained. "There will be 200,000 people living in Telford by 2031 and great opportunities for the Church to build and enrich both new and current communities. This is a long-term missional project which will work with people of all ages and backgrounds especially those young people who currently have no contact with church. It represents a confidence in the Gospel and a committed desire by the Church to bless Telford and all of its communities."
The next 12 months will see ground-laying by Matt and a small leadership team before meetings begin in December 2020 at the newly refurbished space in Meeting Point House, which will also be a resource for the whole diocese.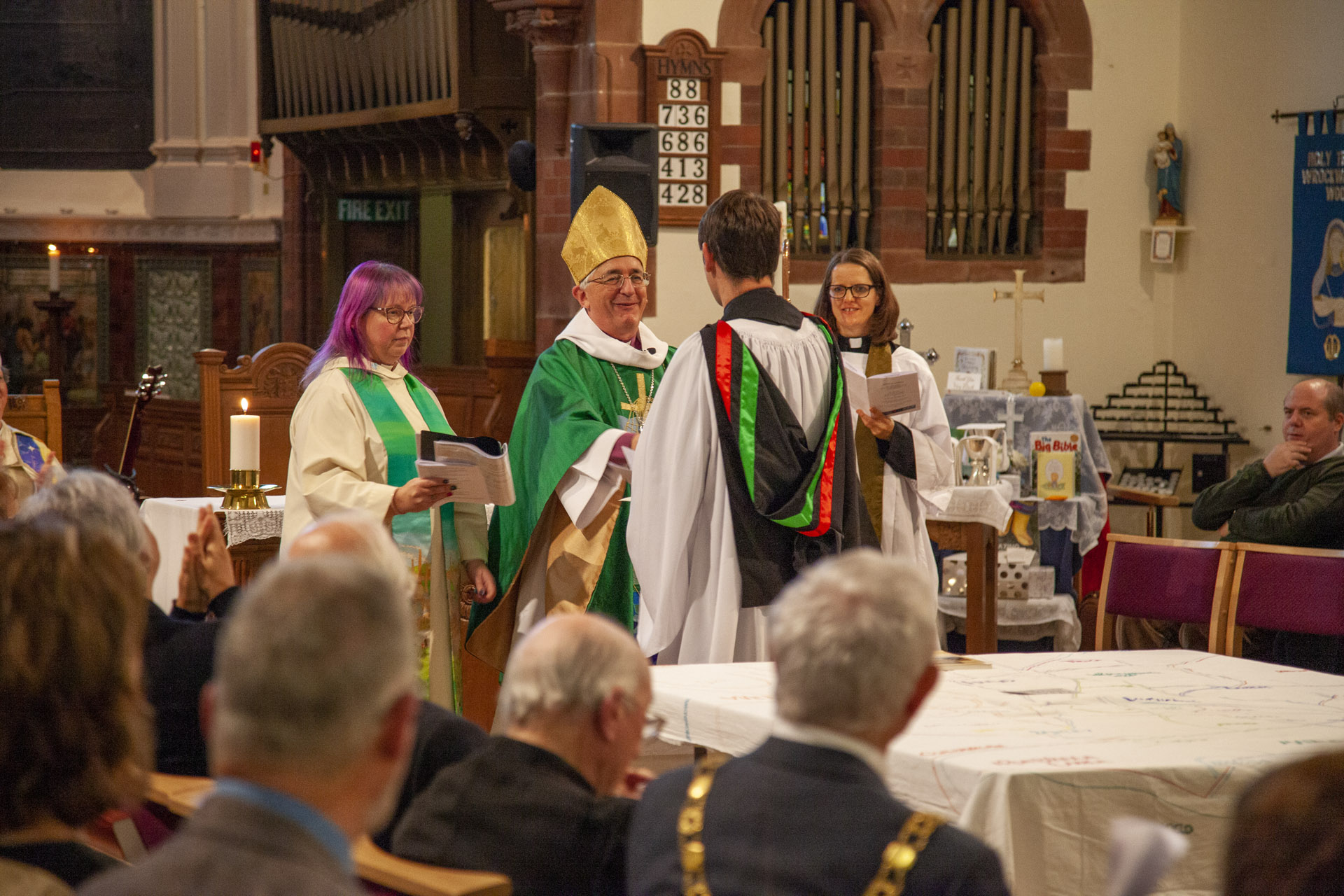 Matt, who has moved to Telford after serving as Senior Curate at St Marys Bletchley, said: "This is such a wonderful opportunity for Christians in Telford. We will spend the coming months networking with local churches, schools and community organisations and listening to their hopes for the area. This will be a locally rooted project focused on knowing and loving our communities, and finding where God is already at work. As it develops, Telford New Church will also have a visible presence at the heart of the town centre where we envisage the majority of its members will come from non-church backgrounds."
Lichfield Diocese has been working closely with neighbouring Hereford Diocese, which also covers part of Telford, on the project. It has secured 1.69m from the SDF over a six-year period until 2025, with the rest of the funding coming from Lichfield Diocese.