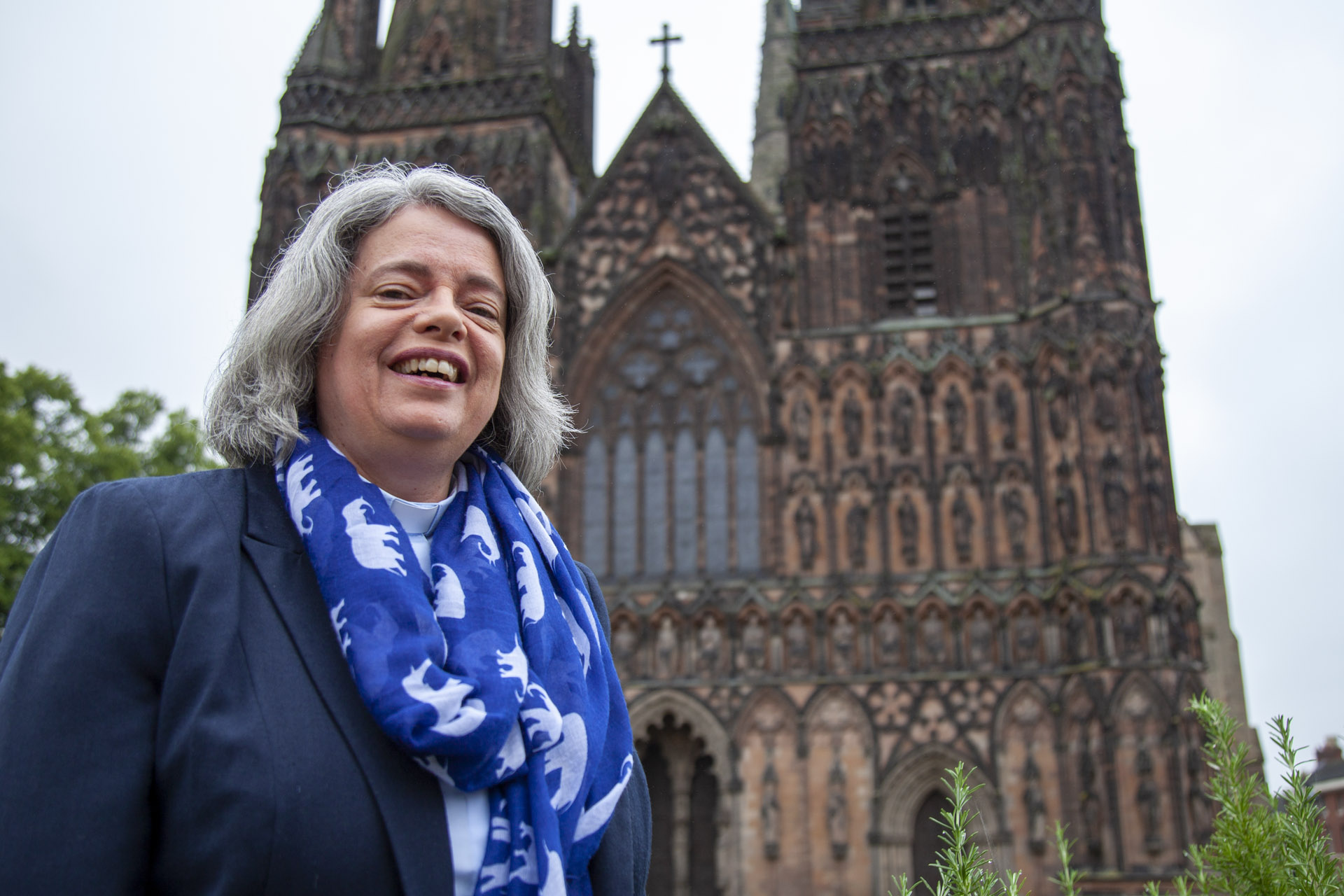 The Venerable Sue Weller has been named as the new Archdeacon Missioner in the Diocese of Lichfield.
Sue, currently Archdeacon of Walsall, will take on the role which combines the responsibilities of Archdeacon of Lichfield with a role as Missioner across the diocese and an attachment at Lichfield Cathedral.
As archdeacon, Sue is already a canon at the cathedral and her new role will provide a link between the missional work of the cathedral and the wider diocese. As well as teaching, preaching and leading worship at the cathedral she will be part of the dioceses new Mission Team and work closely with several groups who contribute to the wider mission of the diocese.
The Bishop of Lichfield, the Rt Revd Dr Michael Ipgrave, said: This new, exciting role will be crucial in aligning further the joint mission of the diocese and the cathedral, recognising the enrichment that they bring to each other. As well as linking to the cathedral, it will also bring additional strategic thinking to the Mission Team in our Discipleship, Vocation and Evangelism Department.
Sue is absolutely the right person to take on this new role, with her proven experience and commitment to mission and teaching ministry. She has been a highly-valued member of my senior staff team as Archdeacon of Walsall and I look forward to continuing to work with her when she is based in Lichfield.
After being ordained in 1996, Sue began her ministry as a curate in Caverswall, Weston Coyney and Dilhorne in North Staffordshire, and then served in Wilnecote, Tamworth, before serving alongside her husband David who was Chaplain at Christ Church, Rio De Janeiro, Brazil, from 2005-11. She returned to serve in Wednesfield, Darlaston and Moxley before becoming Archdeacon of Walsall in January 2015 which means she is currently the most senior clergywoman in Lichfield Diocese.
Sue said: I will have the pleasure of continuing to serve with the Senior Staff and diocesan officers as the Archdeacon of Lichfield, and look forward to getting to know the archdeaconry in more depth. Working more closely with the cathedral and mission team, as Archdeacon Missioner, to explore how we can grow in mission, will be an exciting opportunity to mutually learn from, share and grow in the Diocesan vision. I commit to continue to play my part, in the calling we all have, in growing in, living out and sharing our faith in Christ.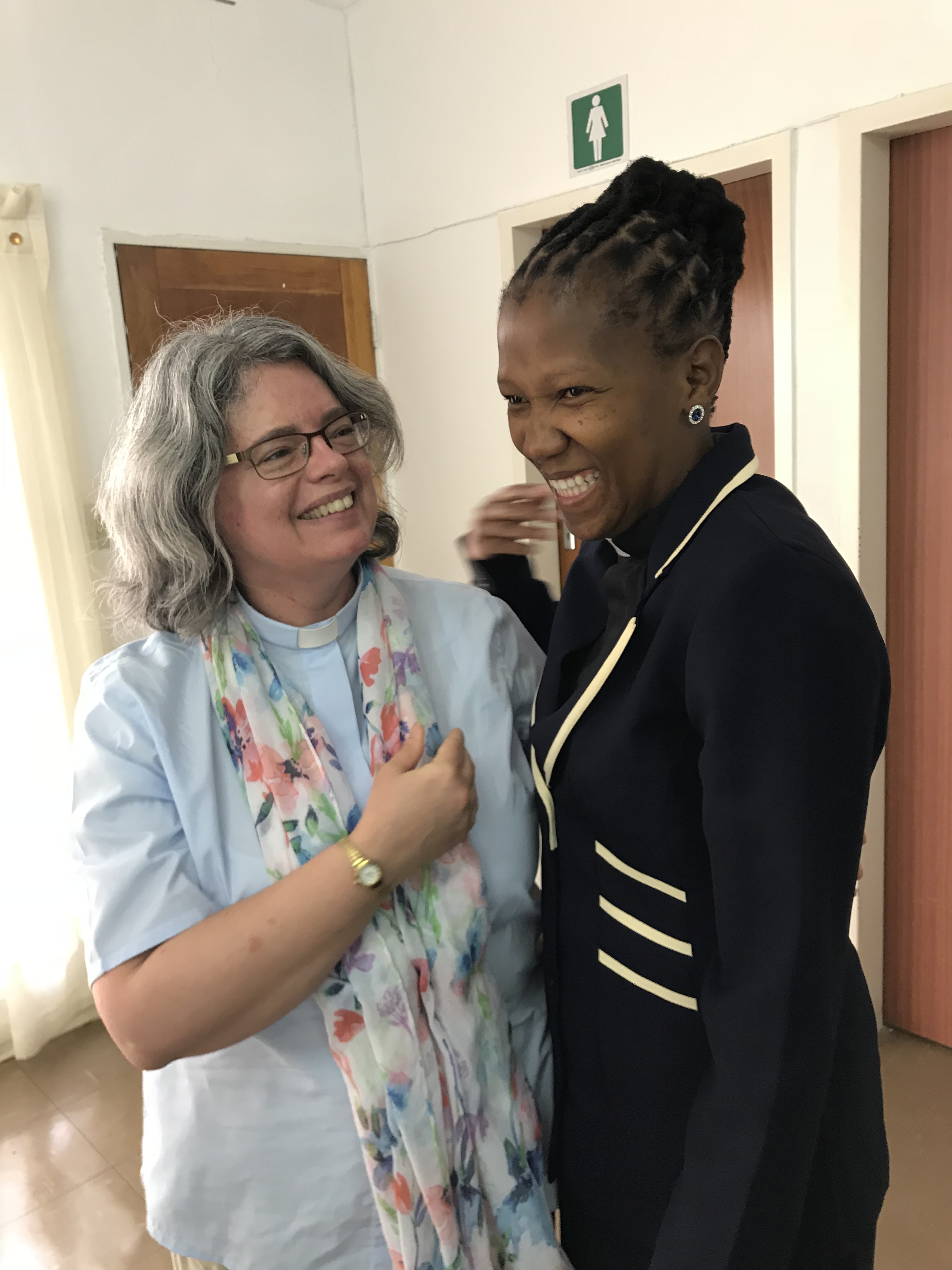 Reflecting on her time as Archdeacon of Walsall, she added: I have had the privilege of serving across a varied and complex archdeaconry. I have had the pleasure of sharing in ministry across all the parishes, in a range of different ways. Seeing God at work when we unite to make His kingdom our priority is truly a blessing. I give my sincere thanks to all I have worked with, in some cases resolving some very challenging situations, including church closures and long vacancies.
Id like to thank the Rural Deans, Lay Chairs and their assistants for our regular meetings, their support and help. The small band of volunteer parish assessors for the archdeaconry have worked hard, and I particularly celebrate the generosity of parishes towards the parish share in financially difficult times for most, enabling ongoing mission to those inside and outside our buildings. The knowledge and experience I have gained will both be passed on, as I remain in the Wolverhampton Episcopal Area, and enrich my new role.
The Bishop of Wolverhampton, the Rt Revd Clive Gregory, said: The Archdeaconry of Lichfield will be hugely blessed through Sues ministry. She has proven herself to be both a very efficient and a very popular Archdeacon (not an easy trick to pull off!) commanding great affection and respect across churches of all traditions. Sues attention to detail, responsiveness and prayerful, pastoral care will ensure that the archdeaconry is very well served, and I am delighted that we will continue to work closely together as colleagues within the Wolverhampton Episcopal Area.
The Dean of Lichfield, the Very Revd Adrian Dorber, said: Its good to have Archdeacon Sue more closely involved in the life of the cathedral and were looking forward to building new relationships with the Diocesan Mission Team.
Sue will succeed Simon Baker as Archdeacon of Lichfield after he relinquished the role at the end of May to devote his time to parish ministry. She will begin her new role in September. The Archdeacon of Walsall vacancy will be advertised this week.