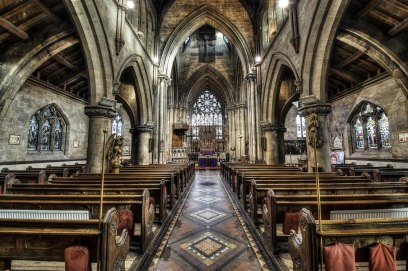 A lovely, atmospheric interior. one of Burtons treasures. J M Teale of Doncaster and Lord Grimthorpe were the architects, and Bodley beautified it. Glass by Burlison and Grylls completes the picture.
Parish records will be on show, vestments will be out, and trips up the tower to see the bells will be possible. We need roughly 100 a day to keep the place going—and despite what many people think, the Church of England gets no money from the government.
But more than this, St Pauls is a Burton gem, and wed love you to see it for yourself.
Refreshments served 10.00 am 2.00 PM this Saturday, October 4th
For more, including images of this beautiful church, look up http://theburtonthree.com