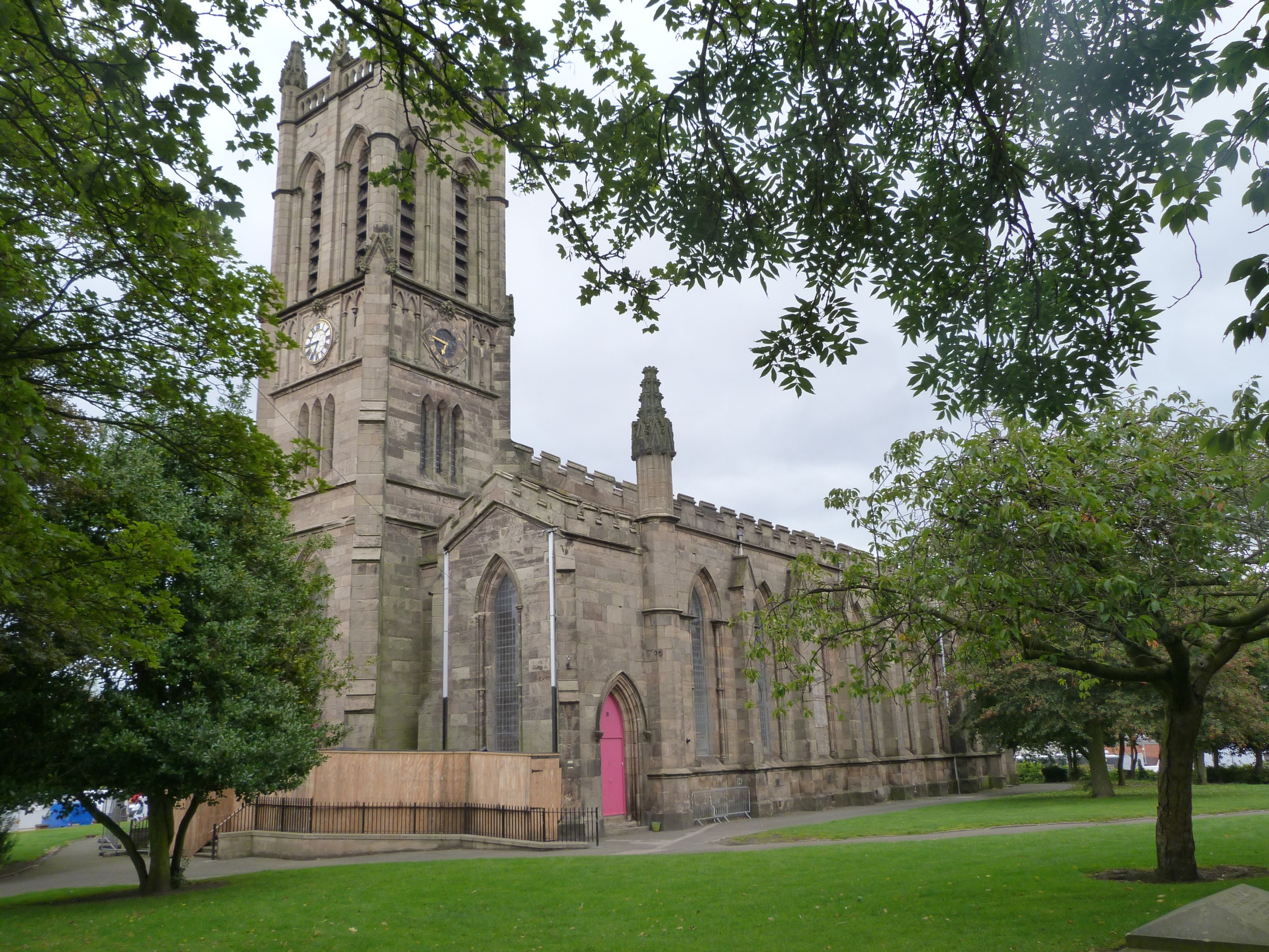 An at-risk Stoke-on-Trent church that reaches out to vulnerable community members has received a lifeline in the form of initial support* from The National Lottery Heritage Fund.
Development funding of 270,000 has been awarded to St Marks in Shelton to help it progress plans for a full National Lottery grant at a later date.
The project aims to carry out essential conservation work to the listed building which is on the heritage at risk register and in urgent need of internal and external repair.
Alongside the repairs, a range of community initiatives will be developed at St Marks to explore and record the rich and culturally diverse history of the area, working in partnership with All The Small Things Community Interest Company. This will explore the history of migration into the area and those who came to work in the potteries, pits and steel works and more recent arrivals. The project will work with Sanctus, the drop-in for asylum seekers and refugees held at St Marks.
The 188-year-old church building will host an engagement programme which could include community storytelling, outreach work and intergenerational activities. It will also provide volunteering opportunities for local people working and provide learning experience for school, college and university students.
A Friends of St Marks group has already started meeting and community consultation on the role of St Marks to suggest areas of focus will also take place. A part-time project coordinator will be recruited using the grant funding.
The Bishop of Stafford, the Rt Revd Geoff Annas, said: We are absolutely delighted to have received this support from the National Lottery Heritage Fund. This is really significant not just in ensuring St Marks survives and thrives but in making sure the heritage of the church and local area is not lost for good.
Hanley Team Rector the Revd Phillip Jones, who is overseeing the project, added: Our project will ensure that St Marks is able to reflect and celebrate the richness and variety of its diverse community. It will provide training and volunteering opportunities for people who are living in poverty and hardship. We will organise and host exciting, creative activities that bring people together to explore their identity, heritage and culture. They will also be able to share their gifts and talents through volunteering and develop skills and confidence through this. We hope it will provide new and continuing opportunities for the church and for this part of the city.
The project will now enter its development phase with the community heritage programme beginning. The repair work is anticipated to start in 2021.