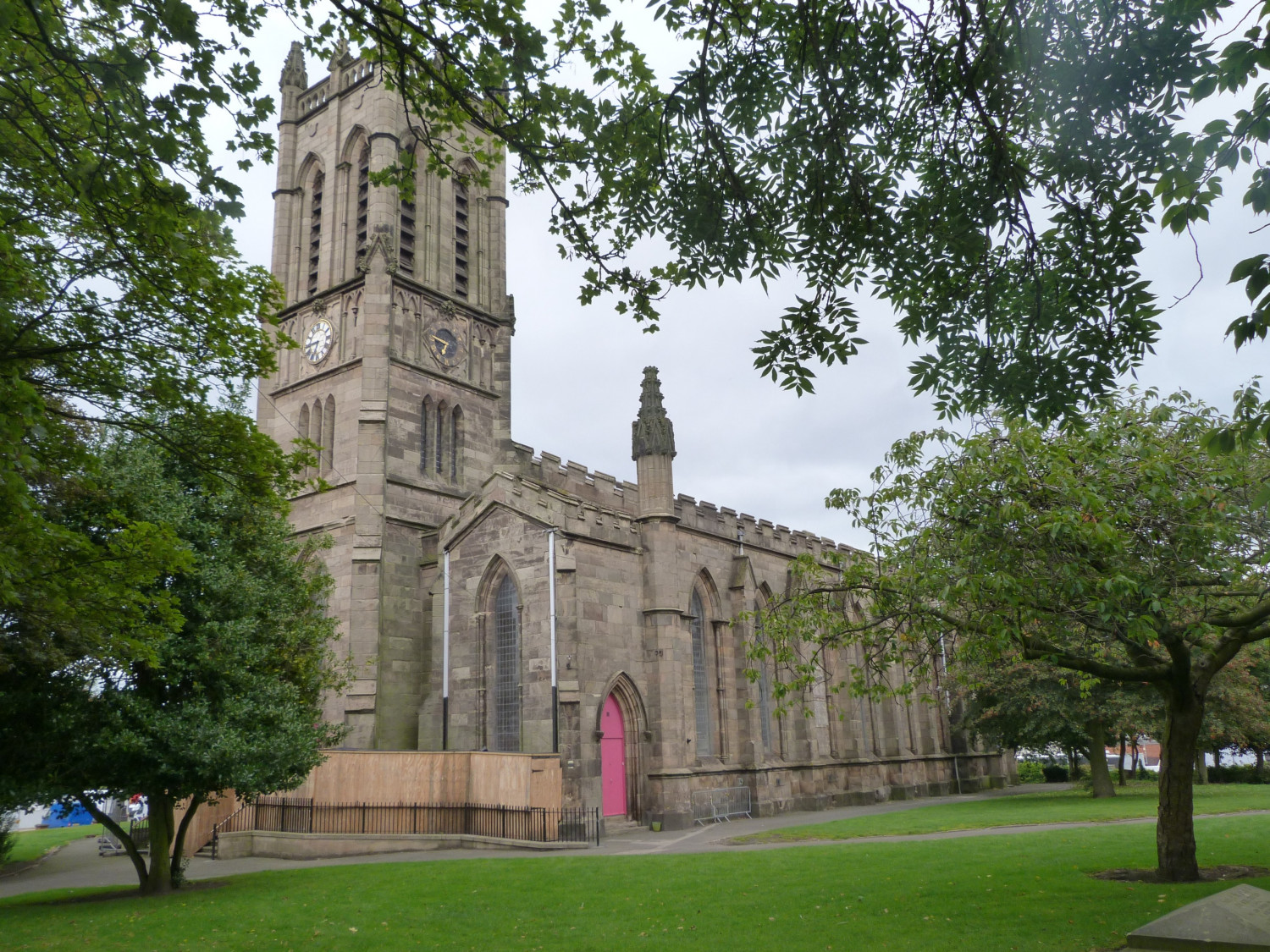 The future of an historic Stoke-on-Trent church building has been secured as an ambitious community-focused project has received almost £1m from The National Lottery Heritage Fund.
St Mark's in Shelton was given development funding two years ago to help it prepare for the full £982,000 Heritage Fund grant announced this week. It is the main funding element of the £1.27m project, which follows the £253,000 development phase.
The grant will lead to the start of essential conservation work on the 190-year-old listed building which is in urgent need of internal and external repair, including to serious roof damage which was only discovered during the development phase.
St Mark's became known as the Potter's Cathedral after it was built during the Industrial Revolution in the 19th century and was a focal point for those who worked in the city's famous pottery and ceramic industries.
The Under One Roof project aims to ensure the story of St Mark's is not lost forever by working with the local community to discover and share their stories and to document them in a sustainable archive. It will also look to the future by working with the area's diverse communities to celebrate and record their heritage, as well as providing training and volunteering opportunities to reduce social isolation and promote wellbeing and community cohesion. This work will be led and project managed through a partnership with All the Small Things Community Interest Company.
Hanley Team Rector, the Revd Phillip Jones, said: "The first stage was to develop and trial the community heritage activities and for the architects to do all the survey work and plans to fully cost the work. This second phase of the Heritage Fund grant means that we can now go out to tender and then get the work done. It means we can secure the building's future and establish greater connections with the local community through the heritage project. This will help establish St Mark's as a centre for the local area – and for mission and growing worshipping communities."
The Bishop of Stafford, the Rt Revd Matthew Parker, said: "It is excellent news that the future of this landmark building and significant part of Stoke-on-Trent's "spiritual capital" has been secured through this grant. I want to pay tribute to the Team Rector, Phillip Jones and all the team who have worked with him on this exciting project. We look forward to St Mark's playing a renewed role in Shelton and the wider City."
Work on the building is due to start by the early summer of 2022, with the community engagement work set to begin in the New Year and run for three years.