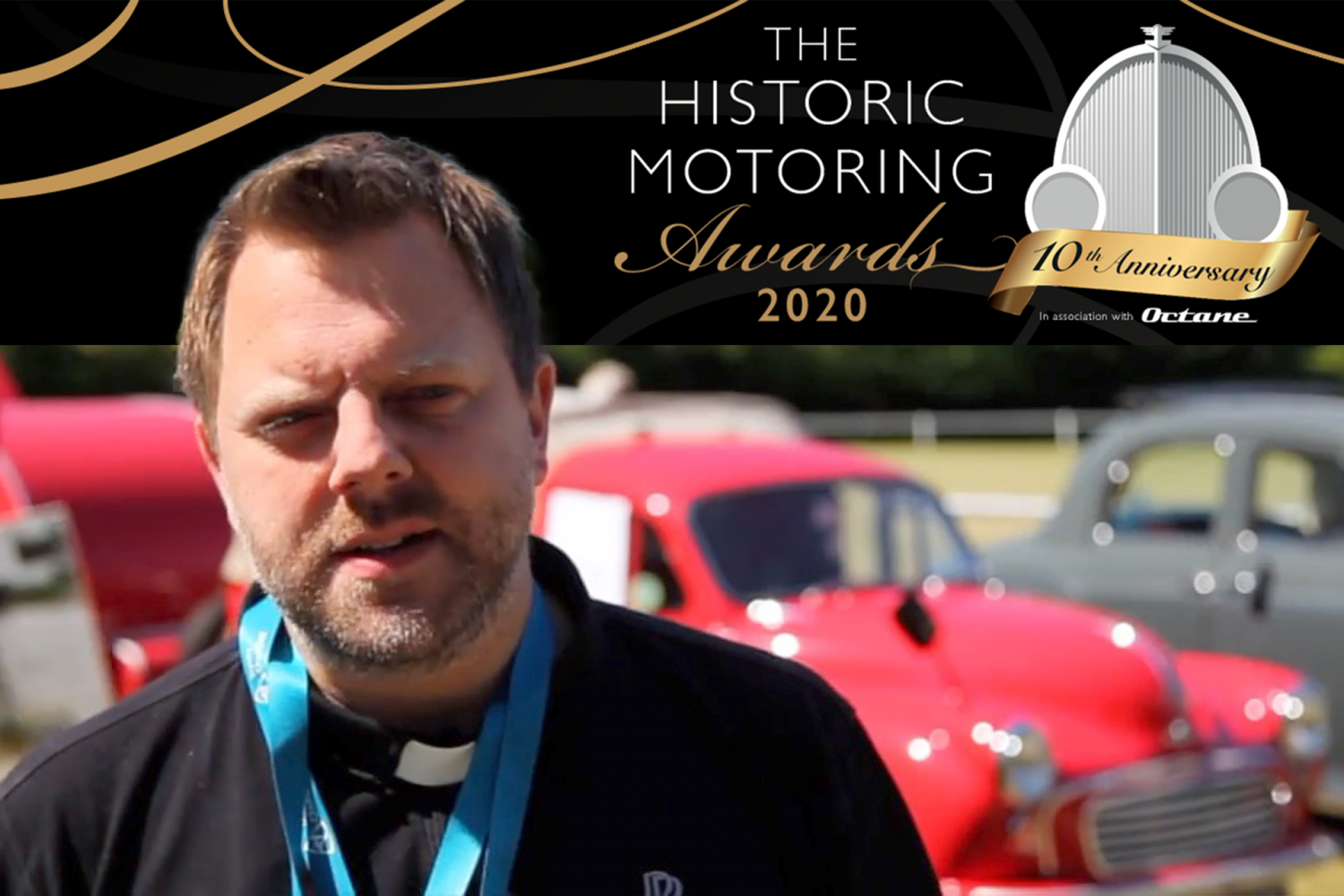 REVs is a congregation that has been meeting monthly in Shrewsbury in Shropshire and in Kinver on the southern tip of Staffordshire since 2016. Unusually for the Church of England, the attendees aren't drawn together by the locality they live in, but a passion for classic cars.
But lockdown brought an end to those and all other 'physical' meetings and services, leading to concerns for the wellbeing of that, like all, communities. So the Revd Adam Gompertz turned to friends on Facebook to create a weekend of online motoring sharing that reached far more than the few dozen he anticipated: over 2,000 people had dropped in by the end of the weekend and a further 3,000 since.
The event, REVs-Limiter, and Adam have now been shortlisted in two of twelve categories in the Historic Motoring Awards 2020 which usually results in a prestigious awards ceremony in a grand London hotel. Those nominations are for The Lockdown Initiative 2020 and Classic Car Ambassador of the Year. It's quite a coup for an informal group that took a whole month to plan its event to be nominated in a category alongside world-renowned racetracks and museums legend Le Mans and Goodwood racetracks and the iconic Mercedes-Benz Museum in Stuttgart.
The judges panel includes luminaries such as legendary racing drivers Derek Bell, US chatshow host Jay Leno and much admired car designer Peter Stevens.
The virtual ceremony will take place on Thursday 22 October 2020 at 5.30pm. Anyone can register to watch here.
Join REVs-Limiter on Facebook. Read and watch more about REVs and the 2017 REVs Classic Car Show.