Children at a Church school in Staffordshire have moved into a long-awaited new building extension which was opened by the Bishop of Lichfield.
Bishop Lonsdale Church of England Academy in Eccleshall is part of the St Chad's Academies Trust, a multi-academy trust which has 20 academies across the Diocese of Lichfield.
The new extension, which is home to three classrooms, a multi-purpose room for children who need extra support and toilets, is named The Wedgwood Wing in honour of Sue Wedgwood (pictured below), the CEO of St Chad's Academies Trust. It was funded using local authority money from new housing developments in the area and replaced mobile classrooms which housed pupils previously. Children at the academy had a say on aspects of its design and furnishing, including carpets, tiles and blinds.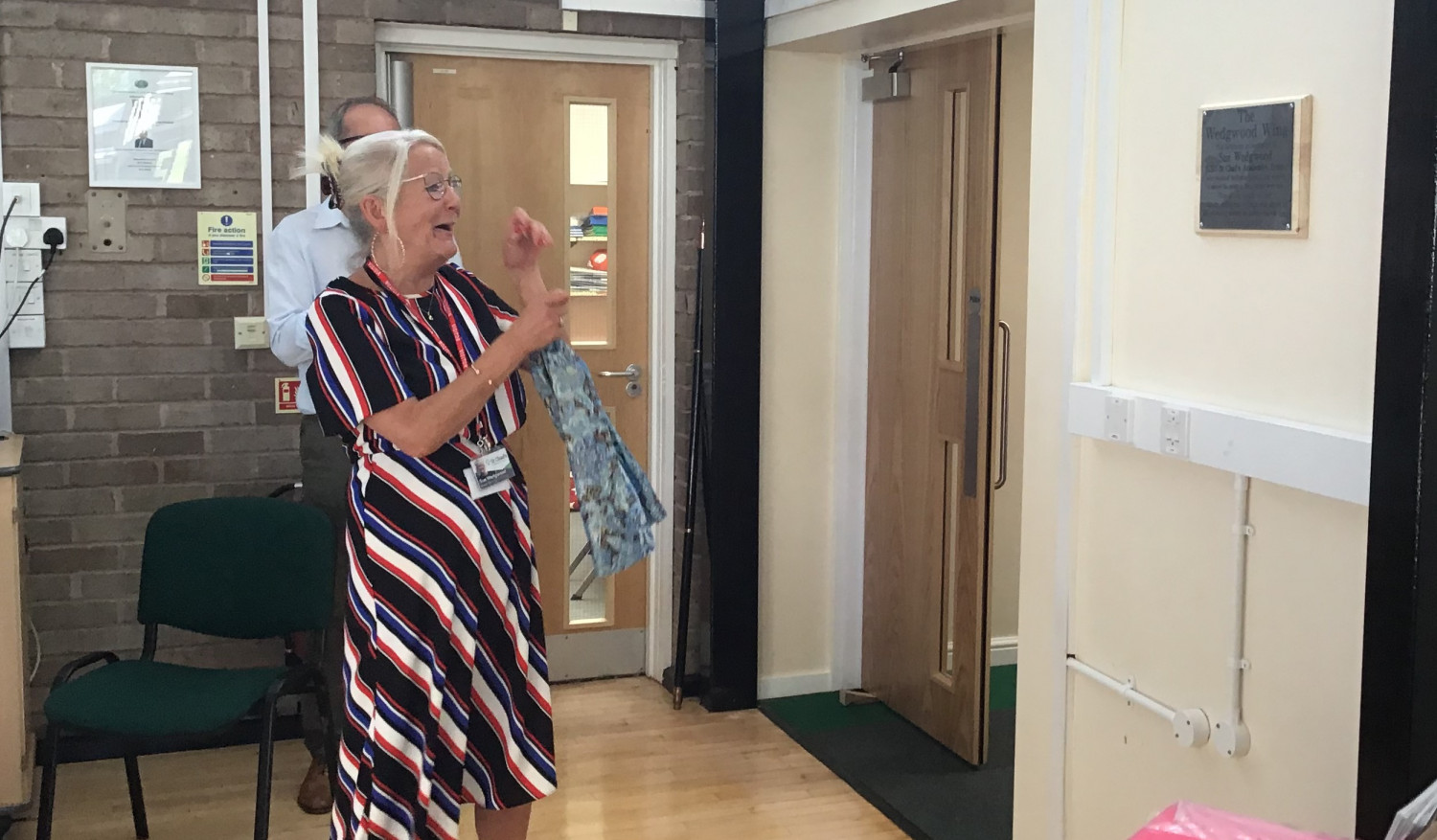 Sue and the Bishop of Lichfield (pictured below), the Rt Revd Dr Michael Ipgrave, were on hand to formally open and bless the new extension.
Academy Principal Claire Jones said: "We were delighted to name the new wing in recognition of Sue's hard work in driving the extension forward and for all her hard work for our children here at Bishop Lonsdale. We are now able to welcome more children into our school as our capacity has increased. The extension allows our children to have the learning space they deserve to support them to flourish and achieve both academically and spiritually."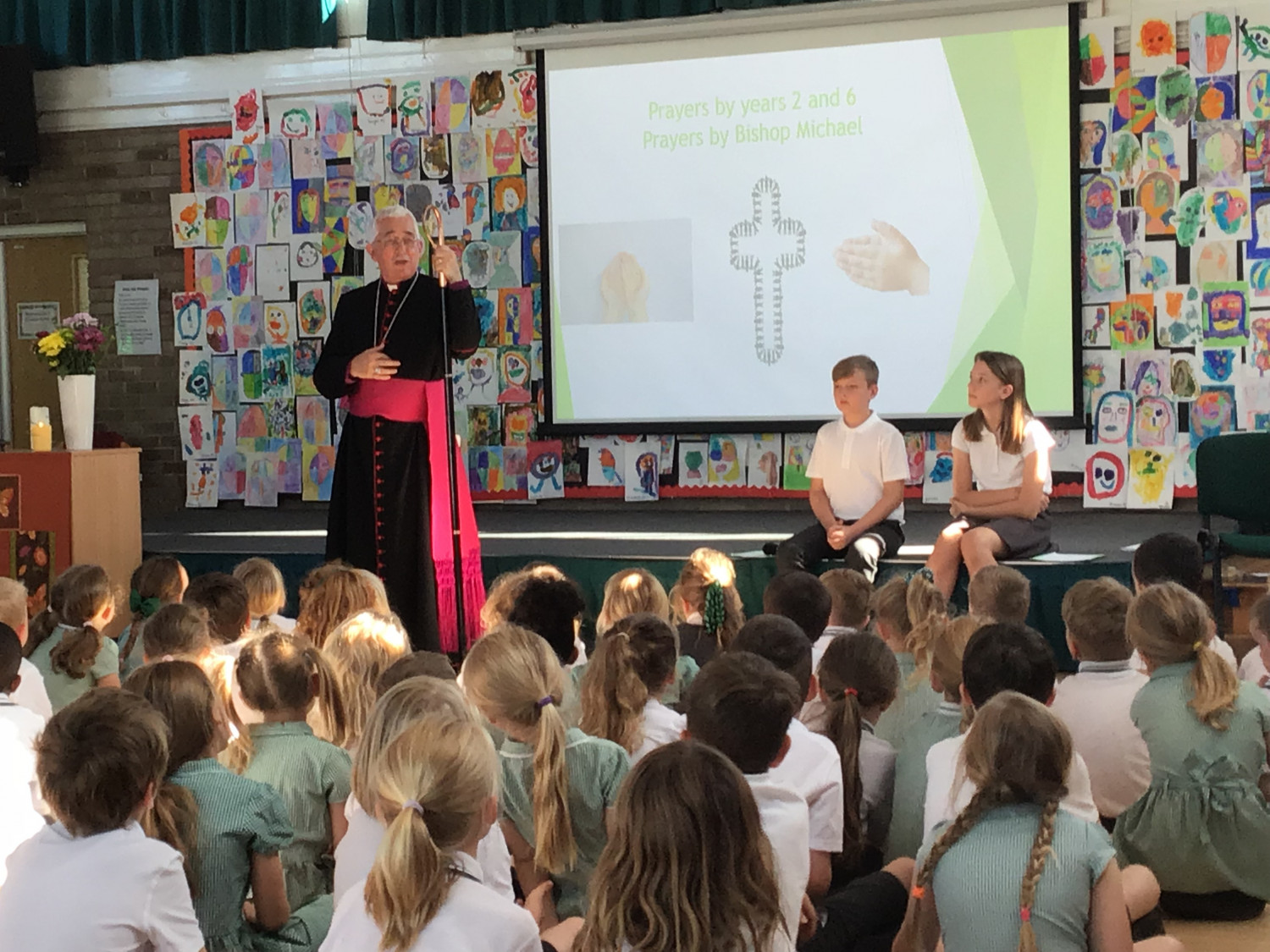 A special plaque (see below) on the Wedgwood Wing reads: "This extension is dedicated to Sue Wedgwood who worked tirelessly behind the scenes to ensure the needs of the academy were met. This is the result of her resilience, dedication, courage and, above all, her unfaltering passion for putting children first."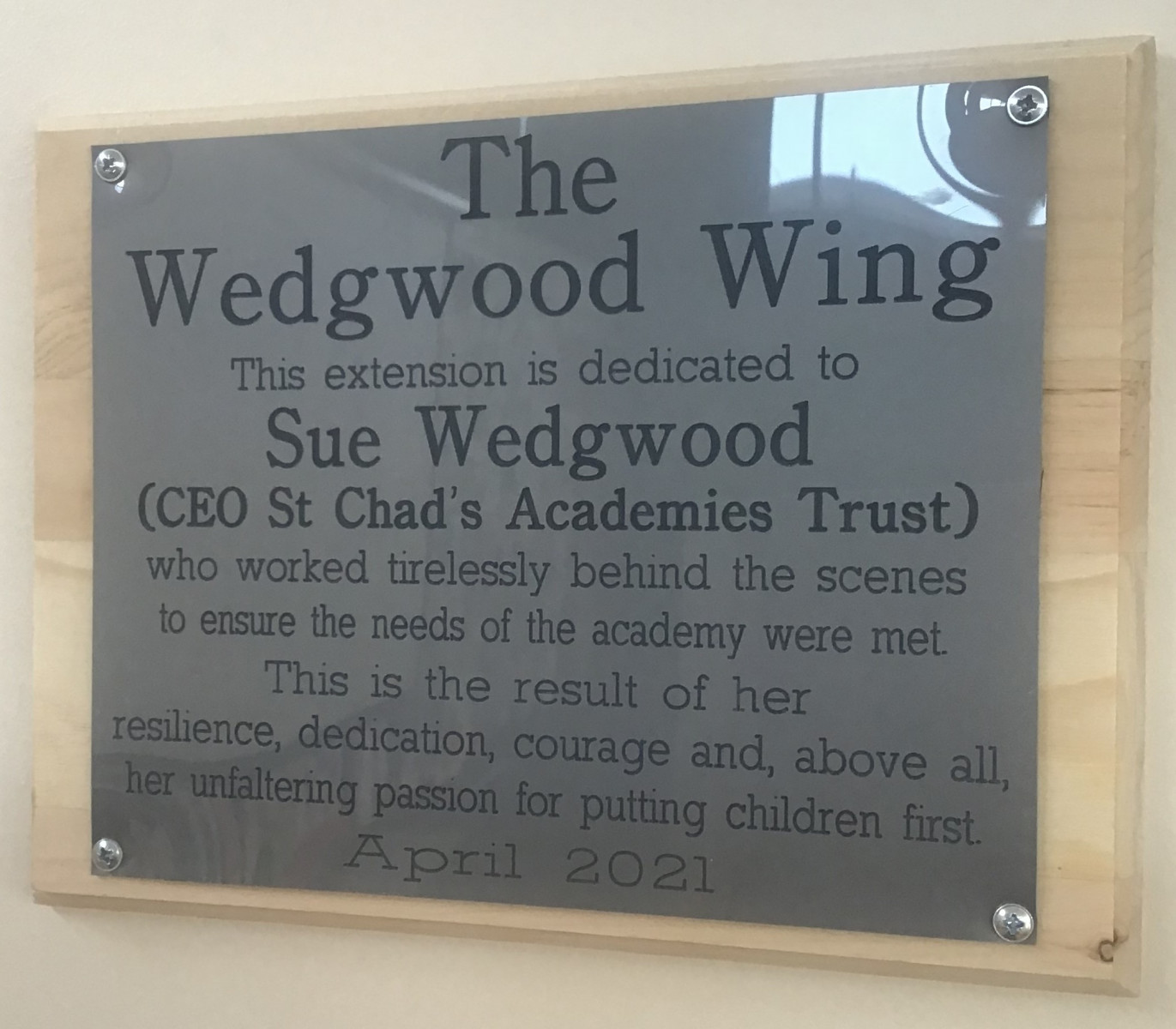 Sue said: "It is an absolute honour and such a surprise to have the extension named the Wedgwood Wing, however, many partners were involved in securing the development and our sincere thanks go to Staffordshire Local Authority, a dedicated Local Academy Committee and of course the staff and children!"
The academy, like many Church schools, has a very close relationship with its local church, Holy Trinity Eccleshall, with regular visits to the school from the church, and services held at the church for pupils.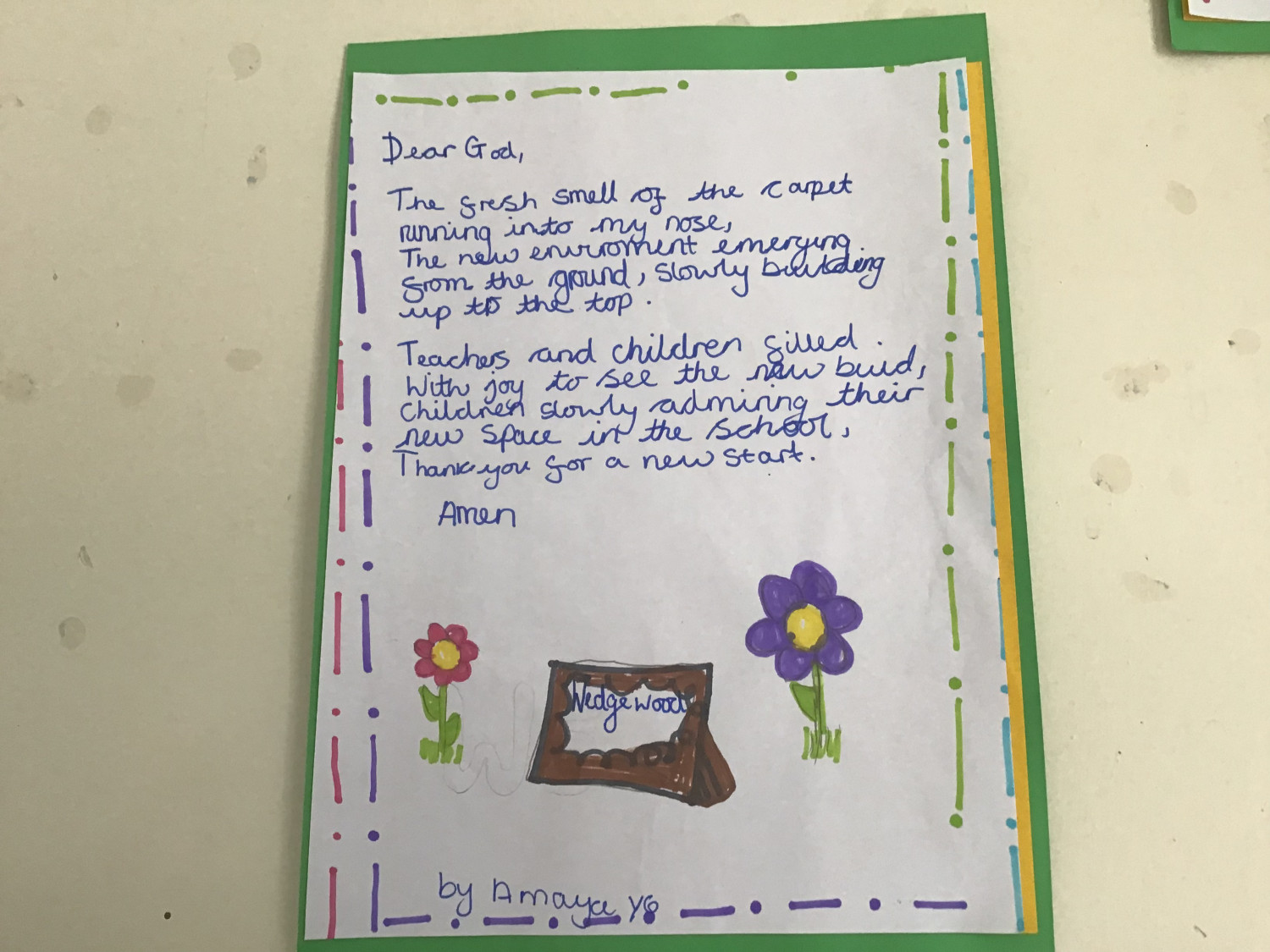 A prayer written by one of the pupils.