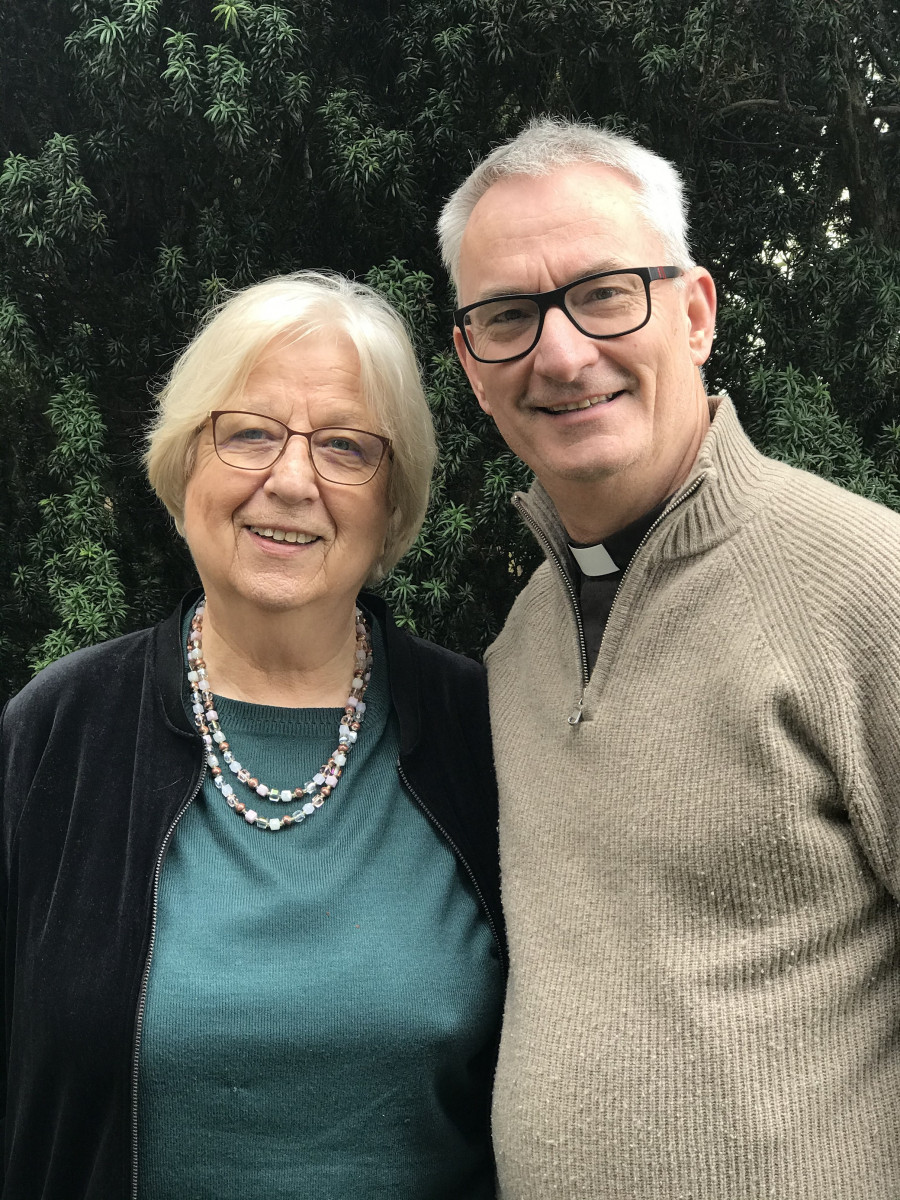 Two years ago on February 6 2018, the Changing Room Counselling Service began operating at St Augustine's Church in Rugeley.
Working with local professional therapist and counsellor Carla Thompson, Team Rector the Revd David Evans (Carla and David are pictured above) and a group of volunteers began welcoming clients with a cup of tea and hour-long free counselling sessions for as long as they're needed.
Today, two years on, The Changing Room has a team of six counsellors and has worked with 100 clients. "We now have capacity to offer up to 18 appointments every week. Our main areas of focus are bereavement, anxiety and depression," says Carla.
The service is free. Clients take as many sessions as necessary. The average number of sessions a client has is ten. There is no waiting list. The service gets referrals from GPs, local agencies as well as a lot of self-referrals.
Back in September 2017 Carla was invited to speak to the Parish Church Council (PCC) about her work. The issue of mental health locally had surfaced as a key issue during a series of workshops the parish ran in 2017 exploring the challenges people in the area face.
"We discovered that the closest NHS provision was in Cannock, a half hour's bus ride away. Waiting lists were long and provision was reducing. I had conversations with local people who said that they were often not well enough to travel to Cannock on public transport." recalls David. Carla's appeal to the PCC when she spoke to them was "give me a room and we can do something about this." And that is what happened.
"To have someone with Carla's experience and skills is a wonderful gift," says David. "We offered her one of the vestries in the church and in February 2018, sessions began. We appealed for volunteers to welcome clients and quickly a small dedicated team developed. Then we started looking for final year students qualifying in counselling and recent graduates who wanted to develop their skills.
"The value of the Changing Room as a placement for such students was quickly recognised and the team started to grow with experienced counsellors joining us as well." says Carla who delights that this opportunity has developed. Some of the stories that emerge are inspiring and deeply moving.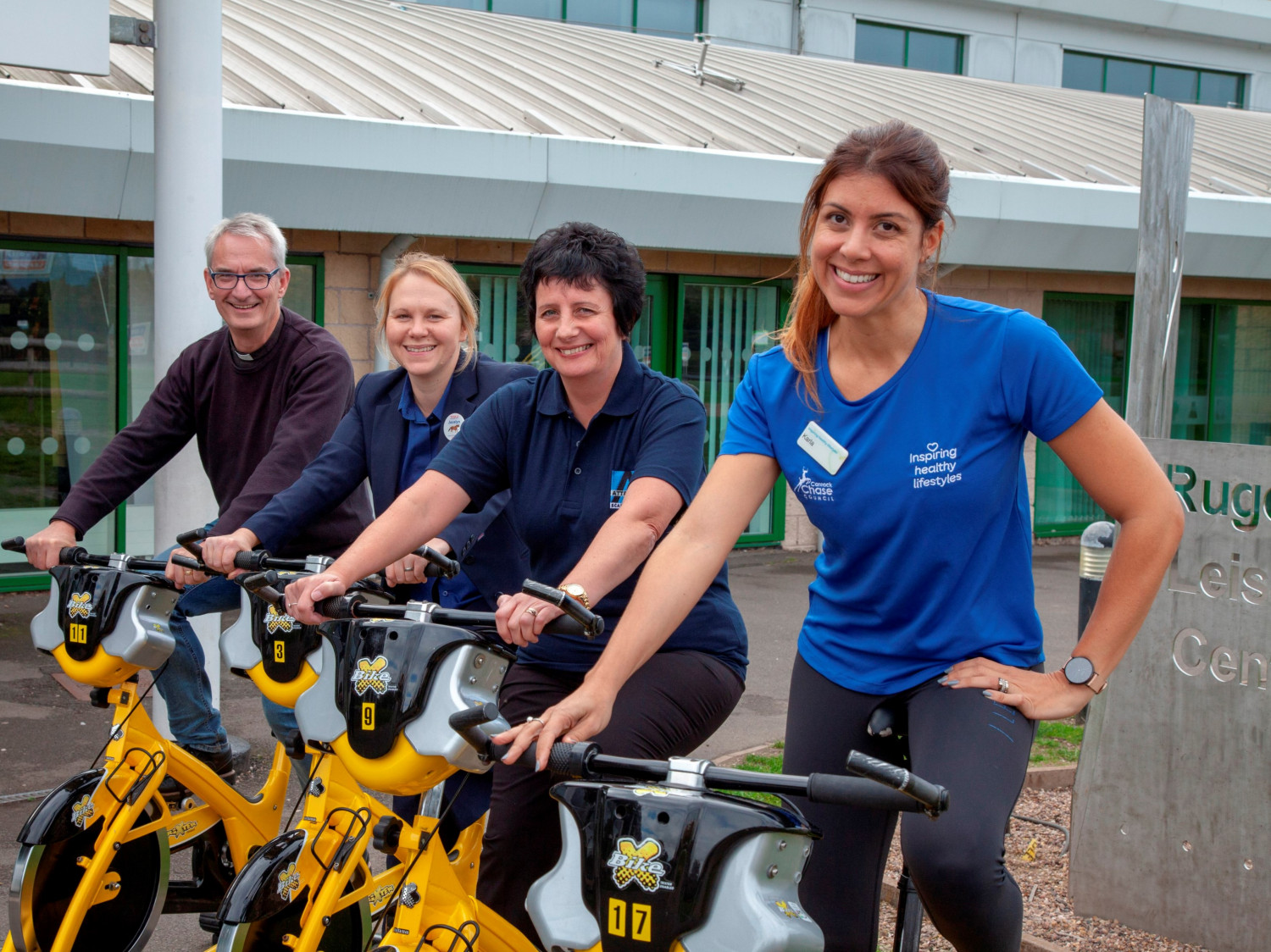 "The budget for the service is modest because the counsellors give their time for free. Our main costs are making a contribution to the church for using the two vestries for 50 weeks of the year on Tuesday, Wednesday and Friday mornings. We also make a contribution to the church heating bill. We are also starting to contribute to the counsellors' supervision costs and this year are developing a CPD training programme. But overall, the budget is small. We raise funds through local events like the Cycle Challenge for Mental Health (pictured above) which work with our local Tesco, local commercial sponsors and Rugeley Leisure Centre who have lent their spinning bikes. It is as much about raising awareness and encouraging people to talk about their mental health as anything else."
On the second anniversary of The Changing Room a peer-support follow on group is starting for former clients.
"We have discovered through chatting to people locally that it is millennials, people born since 1990, who are suffering badly with anxiety and this has, on a worrying number of occasions, resulted in suicide. I have taken funerals for four people who have taken their own lives since arriving in the parish three years ago, and it is devastating, but at least we have something tangible to offer through The Changing Room." says David.
To access the Changing Room Counselling Service call or text to 07591 257737.