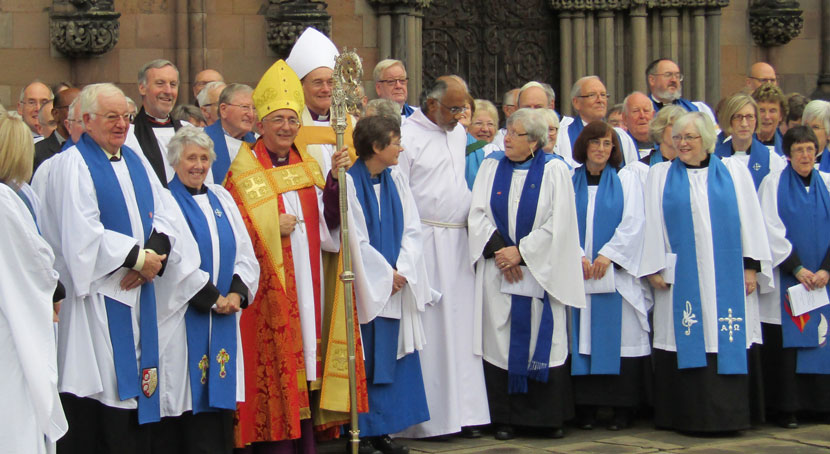 Almost 200 Readers from across Lichfield Diocese took part in 150th anniversary celebrations of lay ministry at a special service at Lichfield Cathedral.
Readers are lay people who have been selected, trained and licensed by the Bishop to preach, teach and lead worship in their local parish or as chaplains.
The Loyal Toast Service of Thanksgiving at the Cathedral marked the 150th anniversary of the modern Reader ministry. It followed a series of five gatherings over the past two years to bring hundreds of Readers together from across the diocese.
The new Bishop of Lichfield, the Right Revd Dr Michael Ipgrave, spoke at the celebration and led prayers of re-dedication for the Readers, as well as hosting a question and answer session with Readers before the service.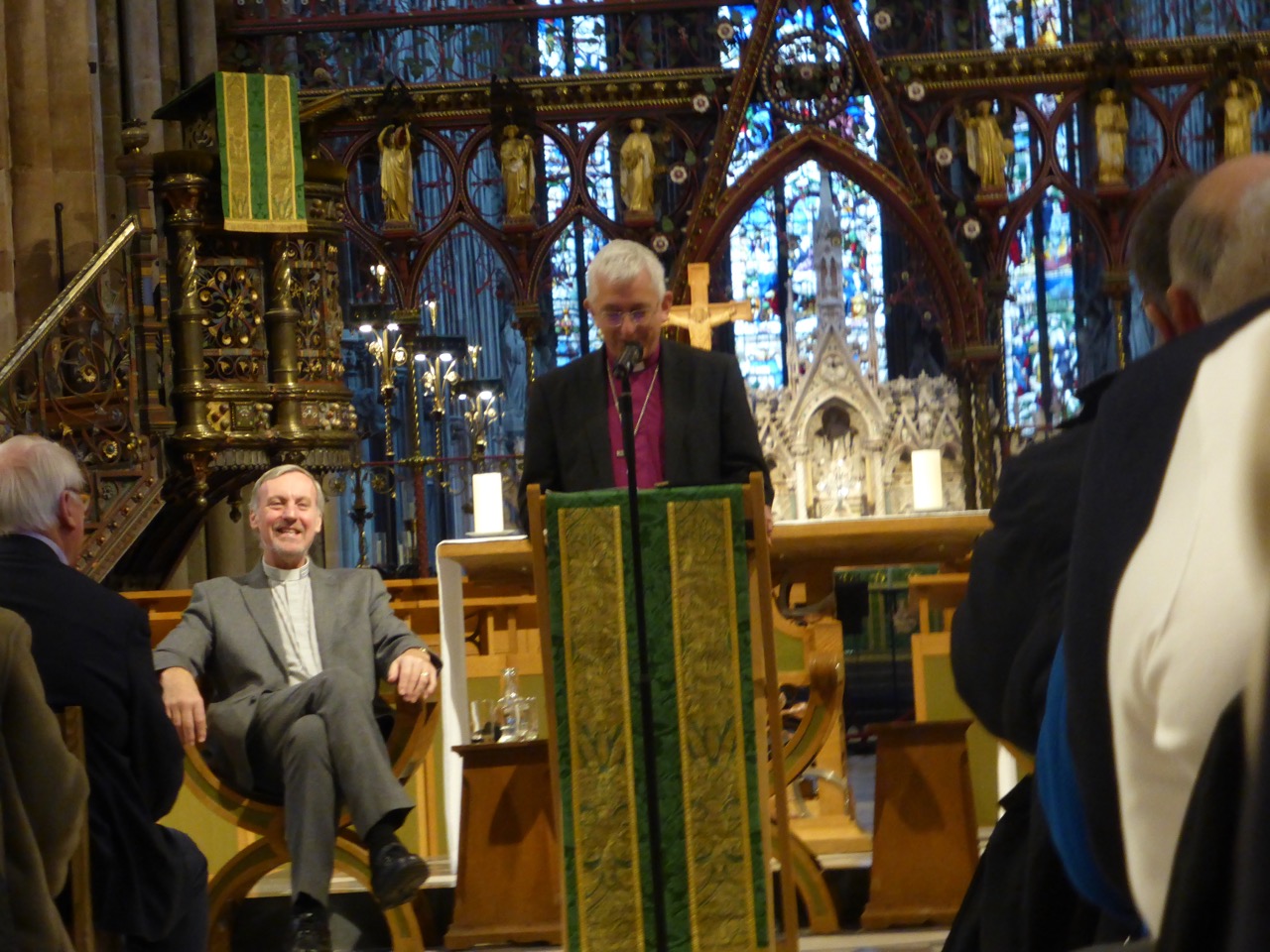 He said: The ministry of Readers is an essential part of the Church of England in some places it is the main ministry that keeps a church going. I firmly believe that there should be parity of esteem of Readers and ordained clergy.
The Ven Paul Thomas, the Warden of Readers, said: The series of gatherings, which culminated in this Service of Thanksgiving, has been an opportunity to bring Readers together from across the Diocese and as a way to affirm the wonderful contribution that Readers have made to the ministry and mission of the Church of England for the last 150 years.
As Warden of Readers I have felt proud and privileged to be associated with such a dedicated and gifted assembly of people.
There are more than 10,000 active Readers in the Church of England. Most are licensed to a parish but some are chaplains in prisons, hospitals, hospices or schools, a few are in charge of parishes.
People can learn more about the experiences of local Readers through video of Helen Babiy here and Philip Taylor here
Readers give their services to the Church so do not receive payment. They are supported by the Central Readers Council based at Church House, Westminster and in this Diocese by the Warden of Readers, the Associate Warden of Readers and Diocesan staff from Ministry, Vocations and Training.
Learn more about being a Reader in the Lichfield Diocese here.
Main photo (credit: Sarah Burgess Parker): The Bishop of Lichfield, Rt Rev Dr Michael Ipgrave and the Bishop of Stafford, Rt Revd Geoff Annas, with Readers outside Lichfield Cathedral at the event.Second photo (credit: Revd Elaine Evans): Bishop Michael and (left) Warden of Readers, Ven Paul Thomas.