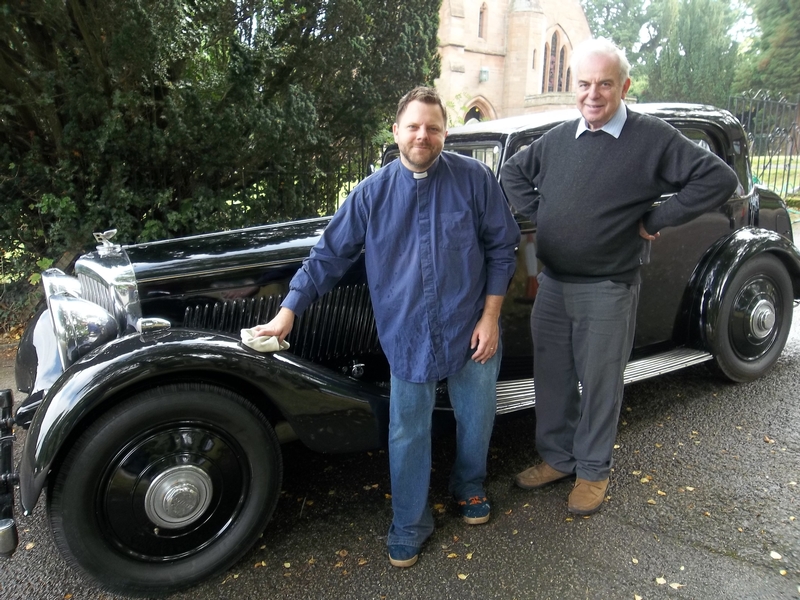 A 1935 Bentley was the star attraction at St Peter's, Little Aston, at a carwash in aid of the Syrian refugee crisis.
Members of the public and church each paid 5 to have their pride and joy washed by twenty volunteers. While the jetwashers, buckets and sponges were in action, a presentation on the crisis afflicting the Syrian people was continuously screened, showing how the money raised would change the lives of refugees.
Revd Adam Gompertz, pictured with Mr Michael Cole, said: "Many thanks to all the hardworking volunteers and members of the public who supported our event." The day raised 559.50 for the Syria appeal.