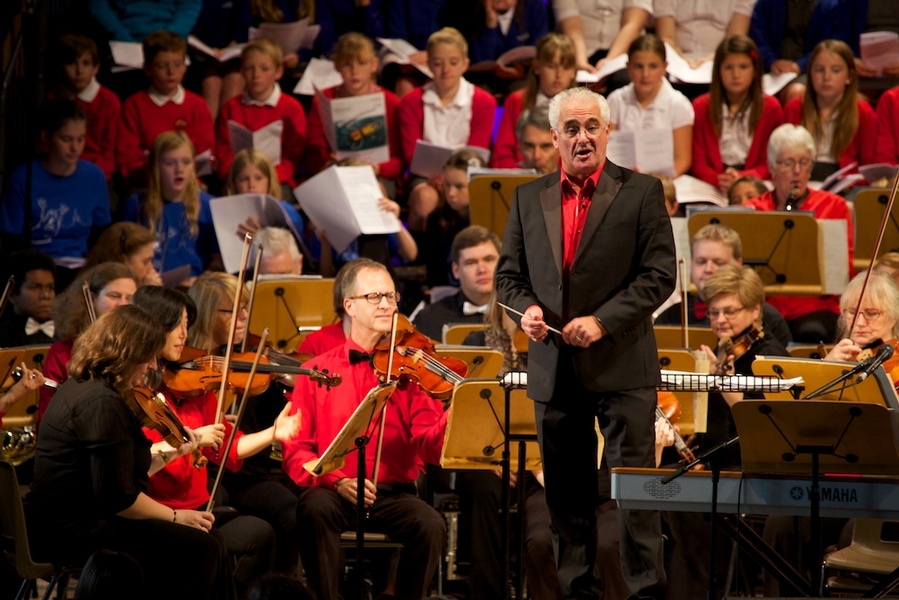 The world-famous All Souls Orchestra brought its Prom Praise for Schools out of the Albert Hall for the first time this weekend - to Lichfield.
Bringing together months of preparation and weeks of rehearsal, some three hundred children and teachers from schools across Staffordshire converged on the cathedral on Saturday morning for a last rehearsal in the enormous medieval nave and for the first time with orchestra which is made up of a mix of professional and student musicians, most of whom attend All Souls Church, Langham Place - at the end of Regent Street in central London and next door to the BBC's Broadcasting House.
They then gave a concert for friends and families with a blend of popular classical music, hymns and contemporary songs. Special guests included top trumpeter Giles Fowler, singer Abby Scott and Staffordshire-born singer/songwriter Chris Eaton whose career spans the Atlantic and includes more than a dozen songs written for Sir Cliff Richard including the Christmas hit "Saviour's Day'.
The schools concert was followed in the evening by a second concert where the orchestra were accompanied by the various Lichfield Cathedral Choirs & Chorus, and the orchestra rounds off the weekend leading the worship on Sunday morning.
See our video below for a taste of the day, orour Flickr account for photos: