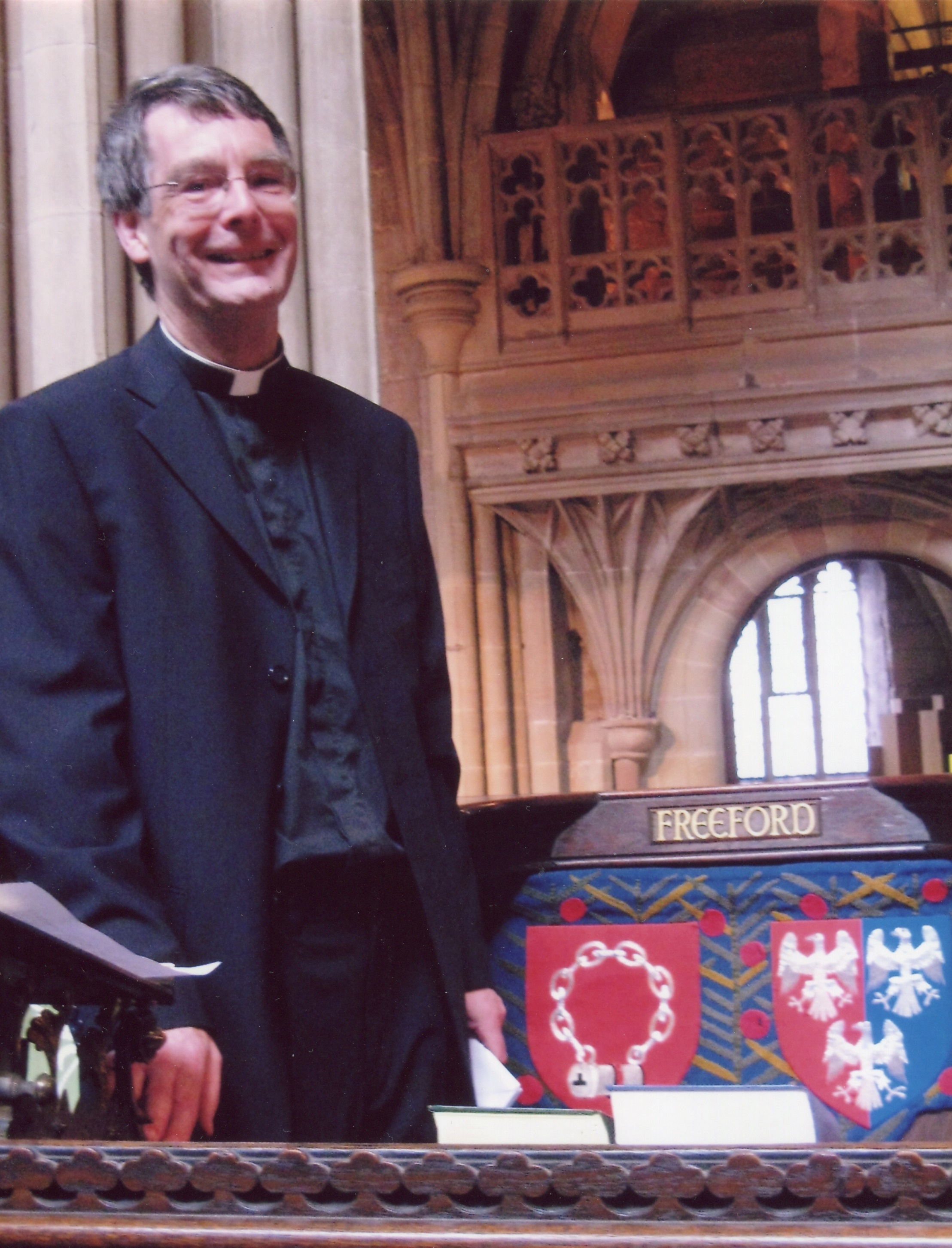 The Revd Preb Jonathan Eades died on 28 December 2018 aged 67.
He served Lichfield Diocese for many years and was well loved.
Jonathan was ordained in Brechin in 1977 and served there as Chaplain at St Pauls Cathedral, Dundee until 1988 (also as University/Polytechnic Chaplain in Dundee from 1979 to 1988).
He then moved to Lichfield Diocese where he remained until his retirement. He was Team Vicar in Leek from 1988 to 1996, where he was Rural Dean from 19931996. He then became Vicar of Wolstanton from 19962008. He moved to what is now the benefice of Ashley, Mucklestone and Broughton and Croxton in 2008, becoming Rector of the benefice in 2009 remaining until his retirement in May 2016.
He was installed as a Prebendary of Lichfield Cathedral in 2008.
On his retirement he moved to the Pensions Board home at Dulverton Hall, Esplanade, in Scarborough.
A private funeral will be held at Dulverton Hall for the residents and family members only; at a later date there will be a memorial service at a local family church, to be followed by the interment of his ashes in the graveyard.
Requiem masses will be offered for Jonathan at All Saints Church in Leek at 7.30pm on Thursday 24 January and at St Margaret's Wolstanton at 7.30pm on Wednesday 30 January.
A Memorial Service and Internment of Ashes for Jonathan will be held at St Nicholas Church, Mavesyn Ridware, DE13 7HP, at 12noon on Saturday 18 May.