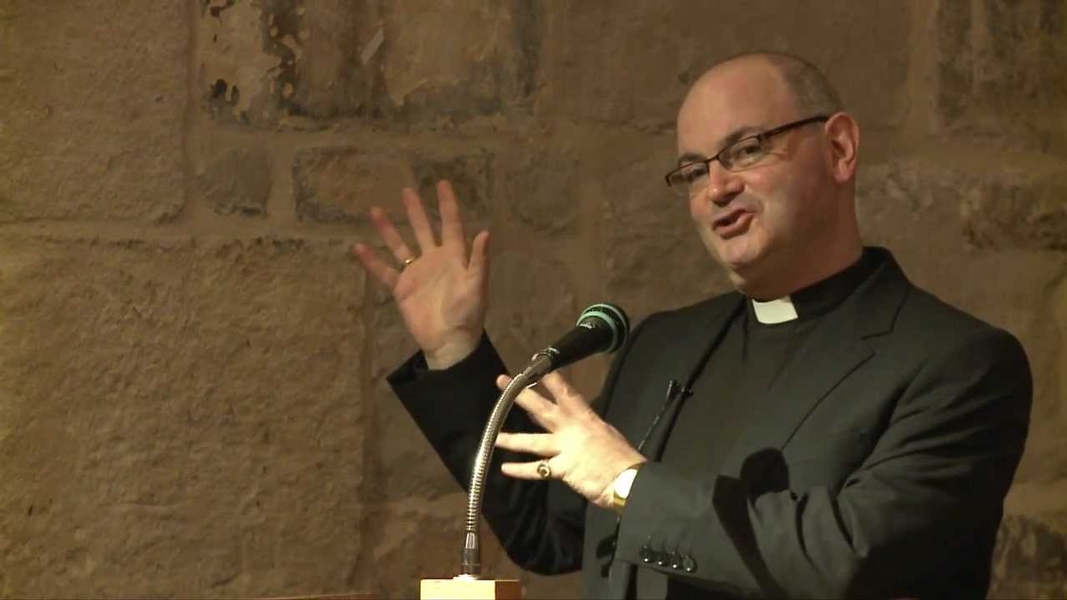 This month's Bishop's Area Lecture was given by Canon Mark Oakley, chancellor of St Paul's Cathedral, London.
He considered the question The teaching and preaching of Jesus was persistently figurative. How daring are we with our imagination when we preach the gospel? Would a more poetic, narrative or open-ended style make our message more resonant in an information age?
Unfortunately it wasn't possible to record the event, but a similar, highly instructive and entertaining lecture by him is recommended and available to watch on YouTube.