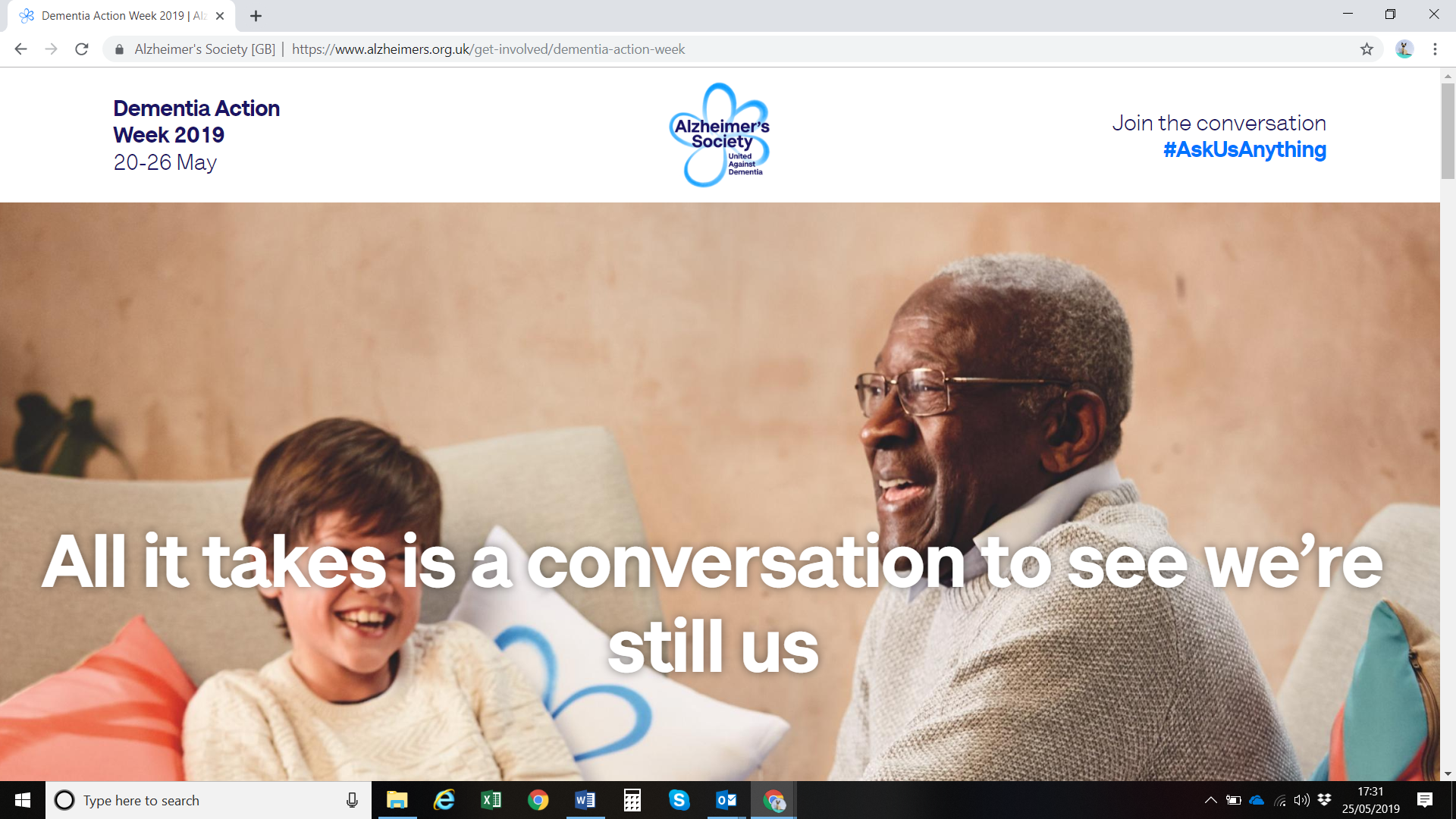 Its recently been Dementia Action Week. And the national focus, led by the Alzheimers Society, has been on positive conversations: All it takes is a conversation to see were still us. This year, the Alzheimers Society has encouraged us to learn from the younger generation:
A child sees the person for who they are. This Dementia Action Week, watch what happens when kids interview people with dementia.
The two-minute film is really worth watching: https://www.youtube.com/watch?v=YYnI_L3mH00
At Christ Church Little Drayton in Shropshire, Chrissie Jupp collaborated with the vicar, Revd Jane Morris, and the church family to share conversations about dementia in a 'Songs of Praise' service with a dementia focus. As well as being the churchs Dementia Coordinator, Chrissie is the Community and Care Coordinator at Market Drayton surgery, so she a natural person to encourage convesations, helping both our churches and our communities to become more dementia-friendly.
There was a wonderful turnout for the service, with sixty people coming along. And Revd Jane Morris commented: I'd like to share the good news that talking about dementia-related things was so positive! ...the service was moving and inspirational… [with] information about how to get help and support. So Christ Church is already looking to doing another dementia-focused Songs of Praise next year.
Christ Church used the Songs of Praise format that were sharing across the Diocese of Lichfield. It includes conversations with three people. After hearing from them, each of them chooses their favourite hymn for everyone to sing together. Music can make wonderful connections: as Age UK recognises, The power of music, especially singing, to unlock memories and kick-start the grey matter is an increasingly key feature of dementia care. It seems to reach parts of the damaged brain in ways other forms of communication cannot. "We tend to remain contactable as musical beings on some level right up to the very end of life," says Professor Paul Robertson, a concert violinist and academic who has made a study of music in dementia care.
Why not try the Songs of Praise format in your church, using it to raise awareness and to open up positive conversations about dementia? Heres the link: