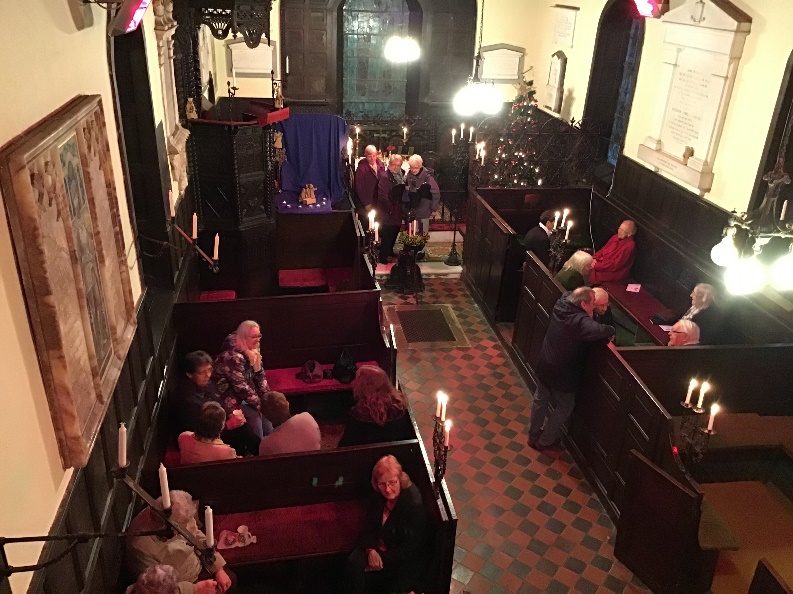 2019 has started well in Ellesmere Deanery, with the landmark of all fourteen churches in the Deanery signed up to Dementia-Friendly Churches Certificates, confirming that they are working to become dementia-friendly.Each Certificate sets out the three actions that the church will be taking this year to become more dementia-friendly.Over the next few blog posts, well be sharing more of this story.
Weve interviewed three people who have been involved in their local churches, to understand about the steps they have taken.Todays blog is the first of those interviews, with Mona Whitfield, churchwarden at Petton Church and the other two interviews will follow.Well round off the Ellesmere Deanery story with an overview of the activities over the last two years that have led the Deanery to become the first Dementia-Friendly Deanery in the country.
Name: Mona Whitfield
Church: Petton Church
Role: Churchwarden
Have you got direct personal experience of dementia?
I have no close family experience of dementia, but several people on the periphery of my life.
What got you involved with dementia-friendly churches?
I got involved because I strongly feel that the church is there to give a welcome / help / comfort to anyone struggling with this life.
For you personally, whats the most important connection youve made in working to become dementia-friendly?
I can't think of a personal important connection, other than meeting the people at the dementia churches network.
What difference does it make for your church to be recognised with a Dementia-Friendly Church Certificate? Whats the impact of moving forwards together as a Deanery to become more dementia-friendly?
I don't think the dementia friendly recognition has had a noticeable impact on Petton church, but there is strength in numbers, and more churches involved means more publicity.
Whats on the move locally at community level, to help us to become more dementia-friendly churches at the heart of dementia-friendly communities?
The Afternoon Carol service at Petton was very well received.
Is there one specific story, comment or picture from your experience that illustrates the impact of becoming more dementia-friendly?
My sister in law has Parkinson's, and her husband brought her and two friends from their church at Harlescott to the Carol service, having read the poster there. My brother in law said it was rare to see her smile these days, but she smiled throughout their visit to Petton.
Sarah Thorpe is the Dementia-friendly Church Enabler for northern Shropshire.