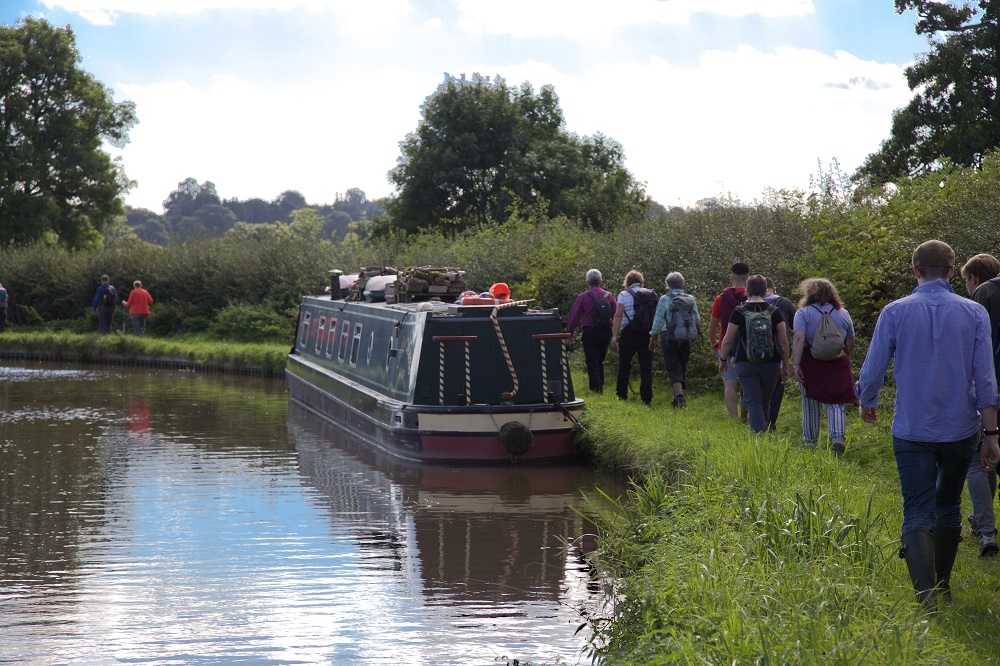 People from all around the Diocese of Lichfield have been meeting the new bishop of Lichfield, Rt Revd Michael Ipgrave as he has toured the diocese and walked part of the Two Saints Way as part of his 'Season of Welcome'.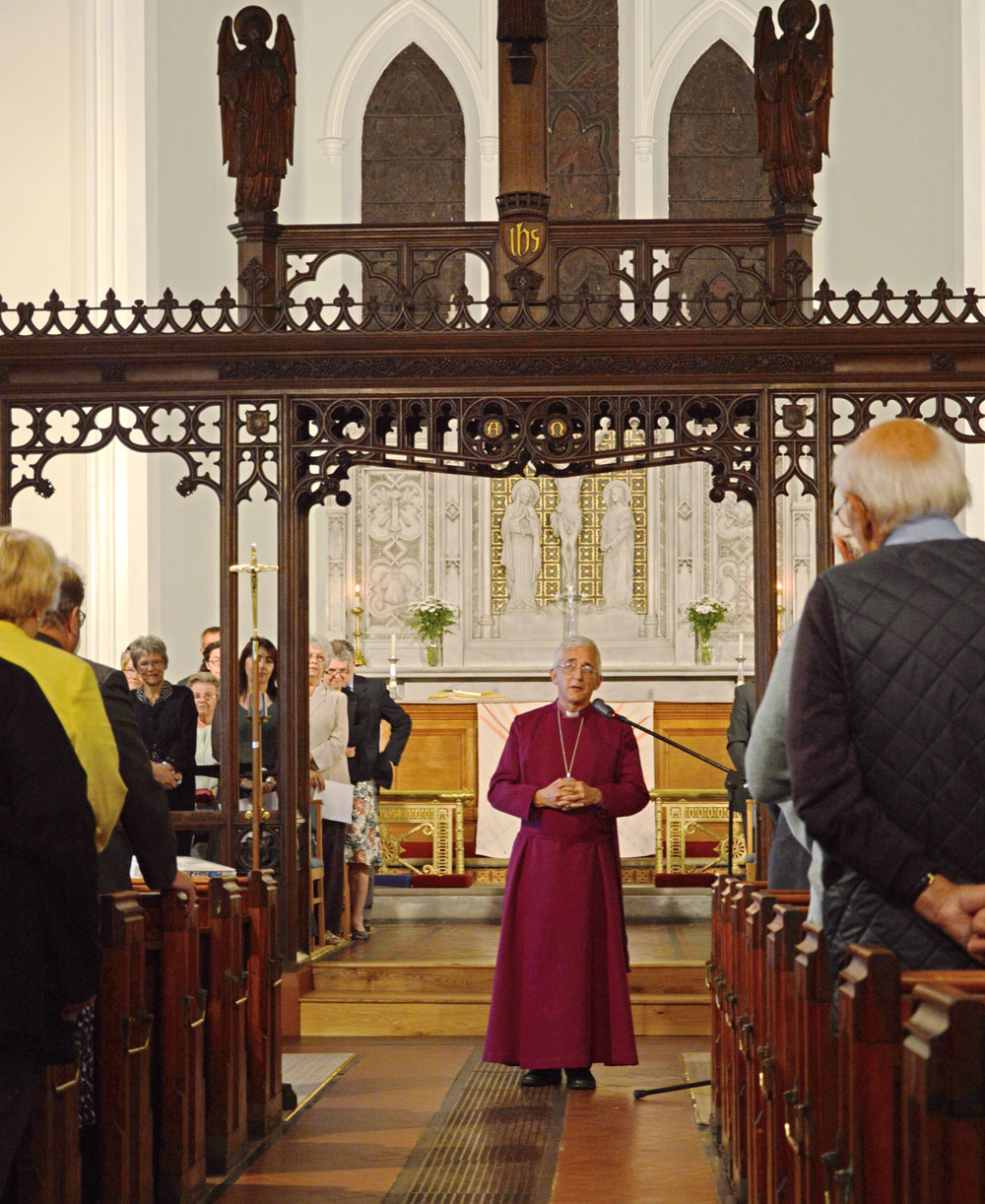 Starting at Oswestry, a series of nine services of prayer in Shropshire (including Holy Trinity, Wellington - picture from Revd Alastair Wood), Staffordshire and the Black Country culminate tonight with a service giving people the opportunity to renew baptismal vows at St Chad's Well in Lichfield.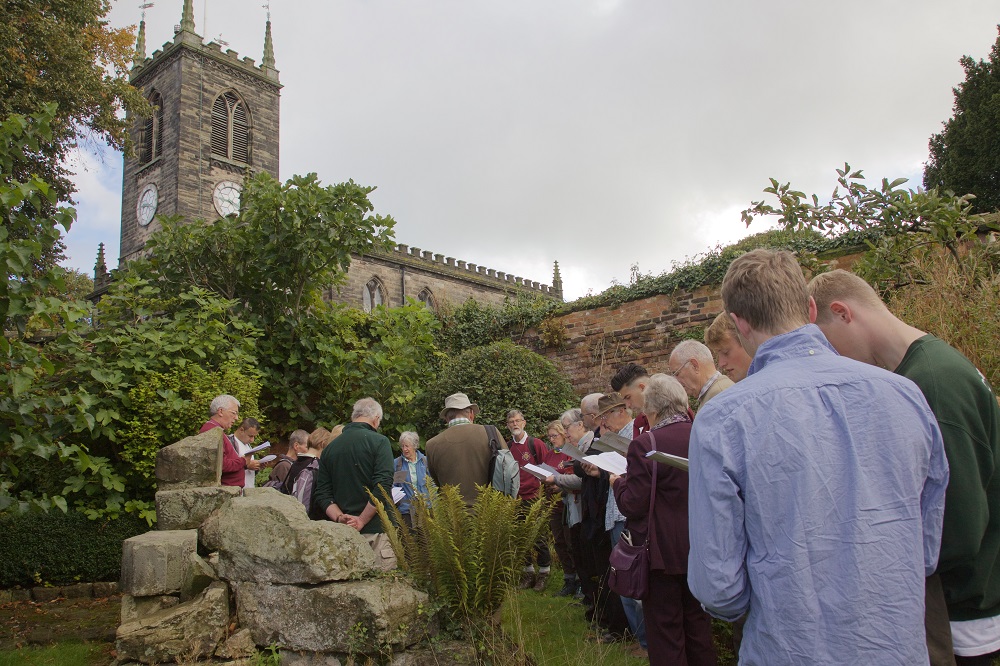 And for the last three days, he has been walking the Two Saints Way from Stoke to Lichfield, learning something of the history of the diocese along the way, in particular at sites connected with St Chad such as the chapel at Aston Hall south of Stone where the bones of St Chad rested for a period, almost forgotten until the Victorian era.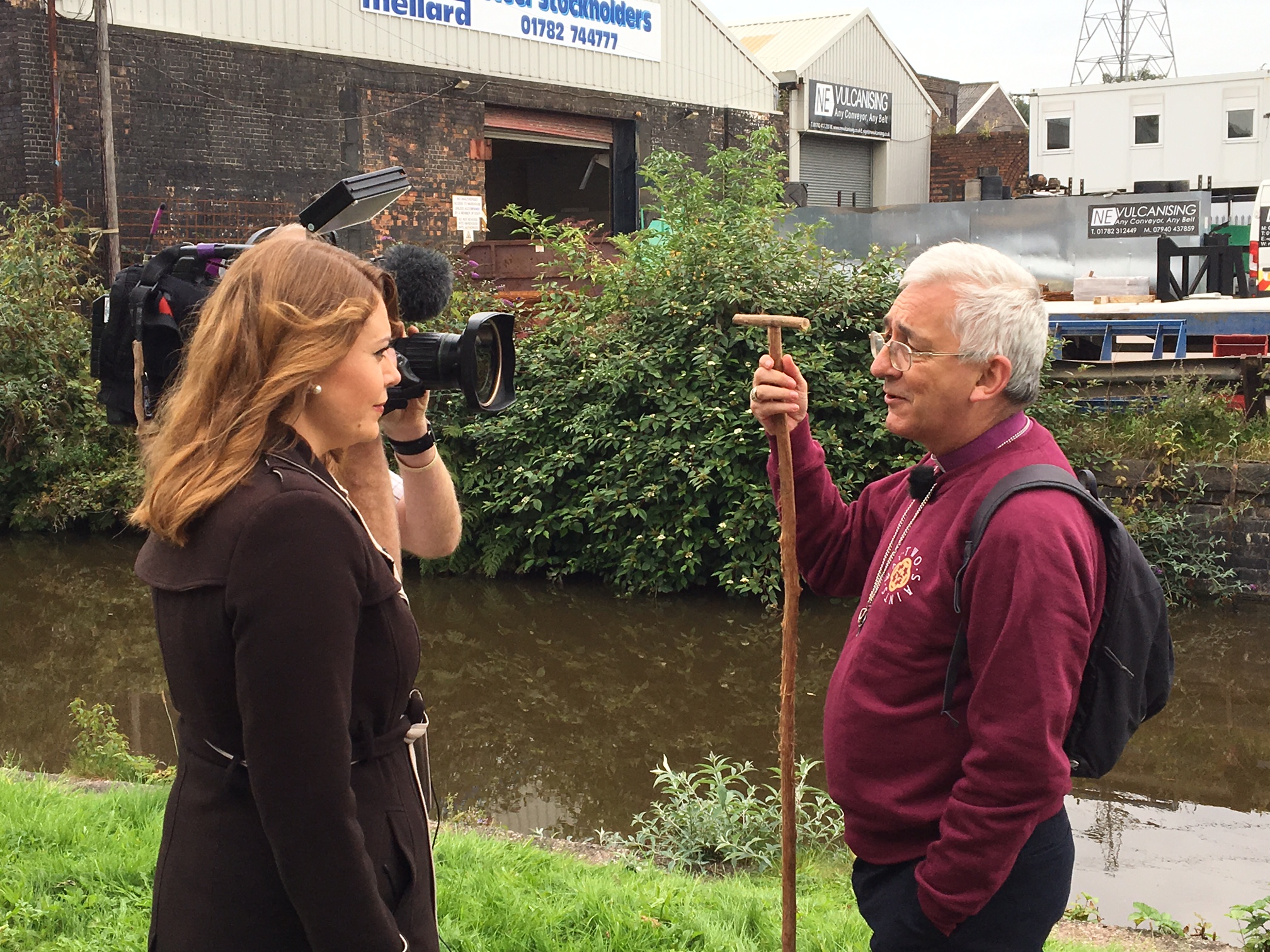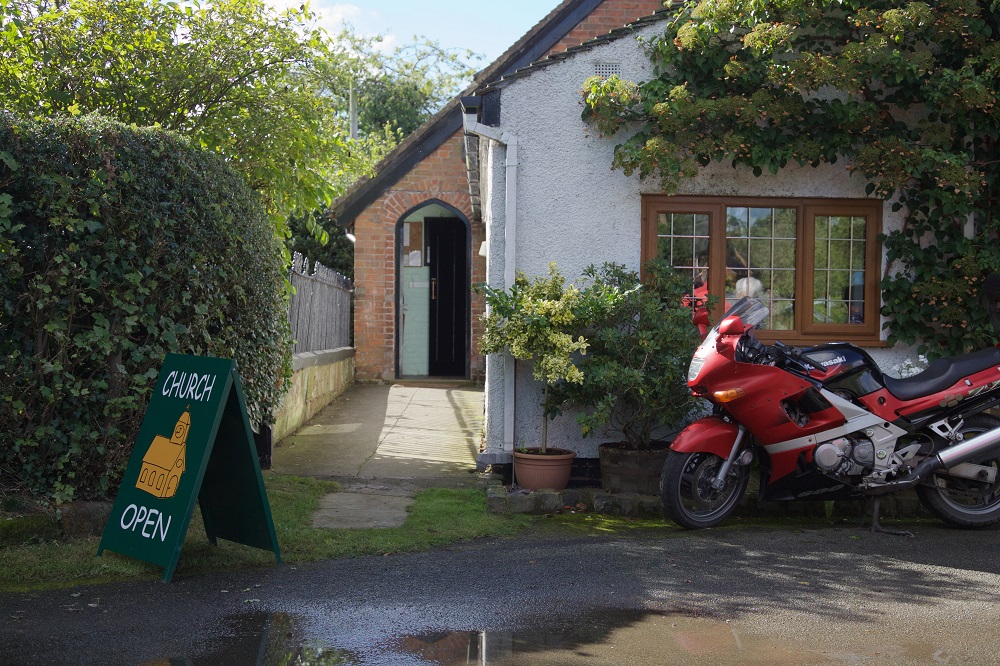 Refreshments at St Rufin's church, Burston. Allegedly the first diocesan bishop to visit this small church which is almost completely hidden from the road by the village pond, the Bishop Michael and fellow pilgrims were welcomed very warmly.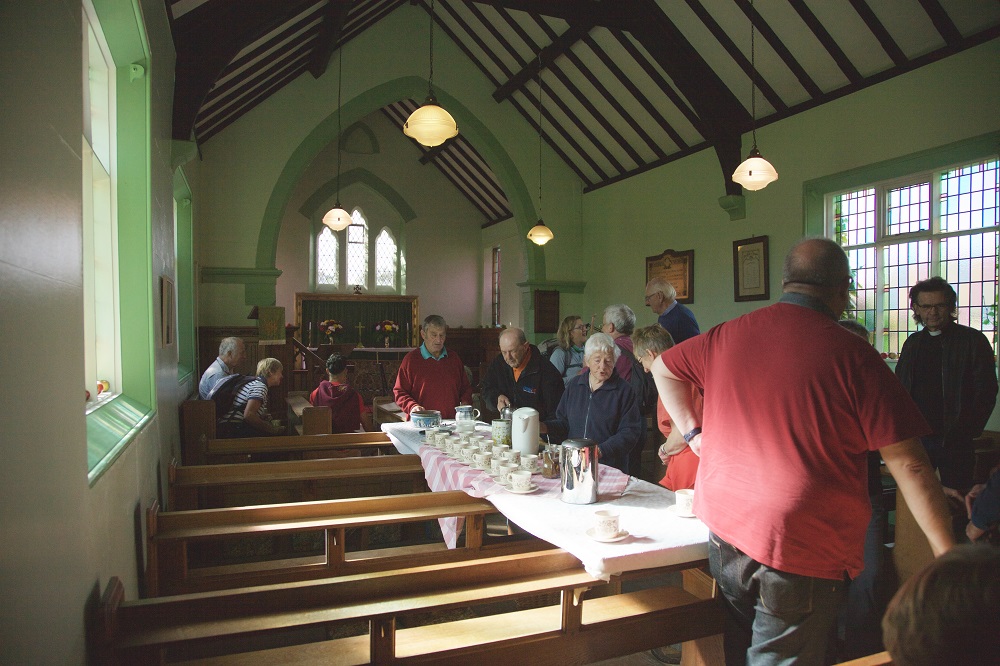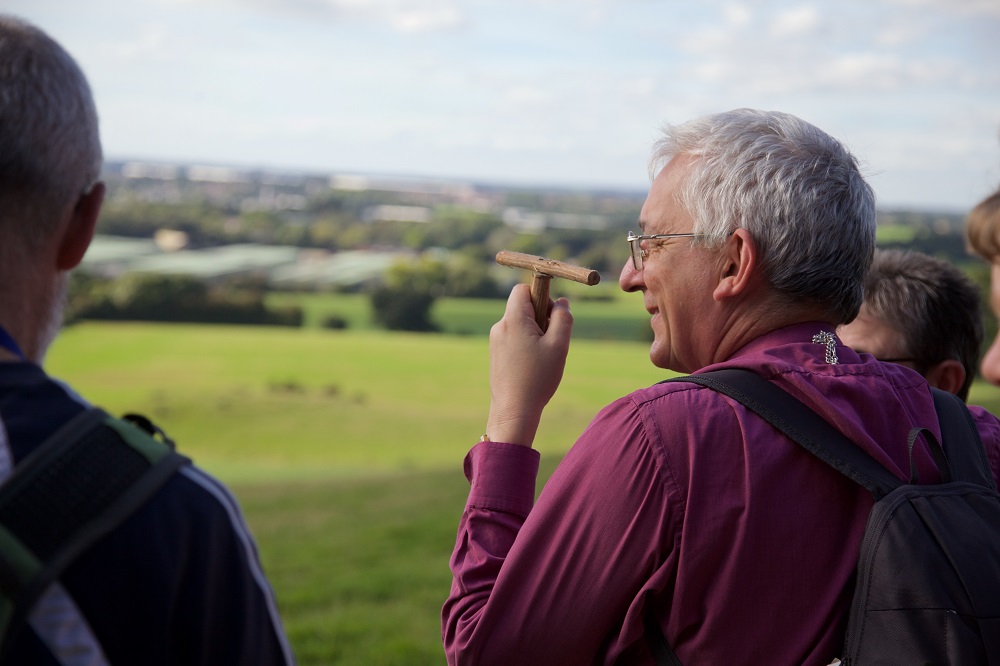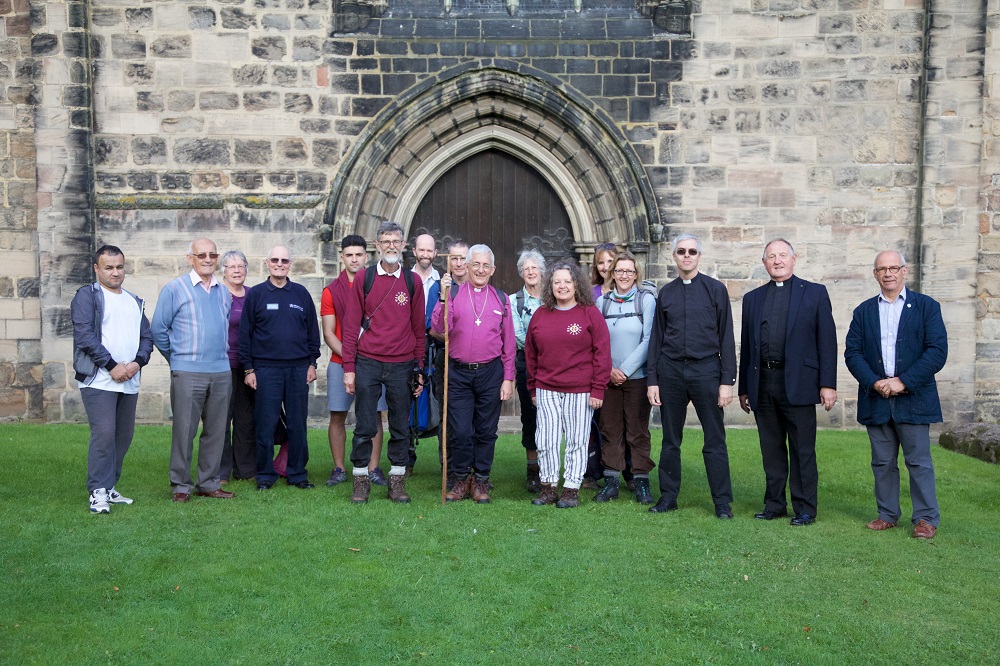 Following a lunch break at Hopton, a stop at the Messy Church at St John's CofE School in Stafford, the group followed the To Saints Way through a Stafford allotment on the way to the town centre.
As well as a core group of pilgrims including founder of the Two Saints Way, David Pott (left of Bishop Michael), people joined for sections along the way: here is the group that arrived at St Mary's Stafford at the end of the second day.