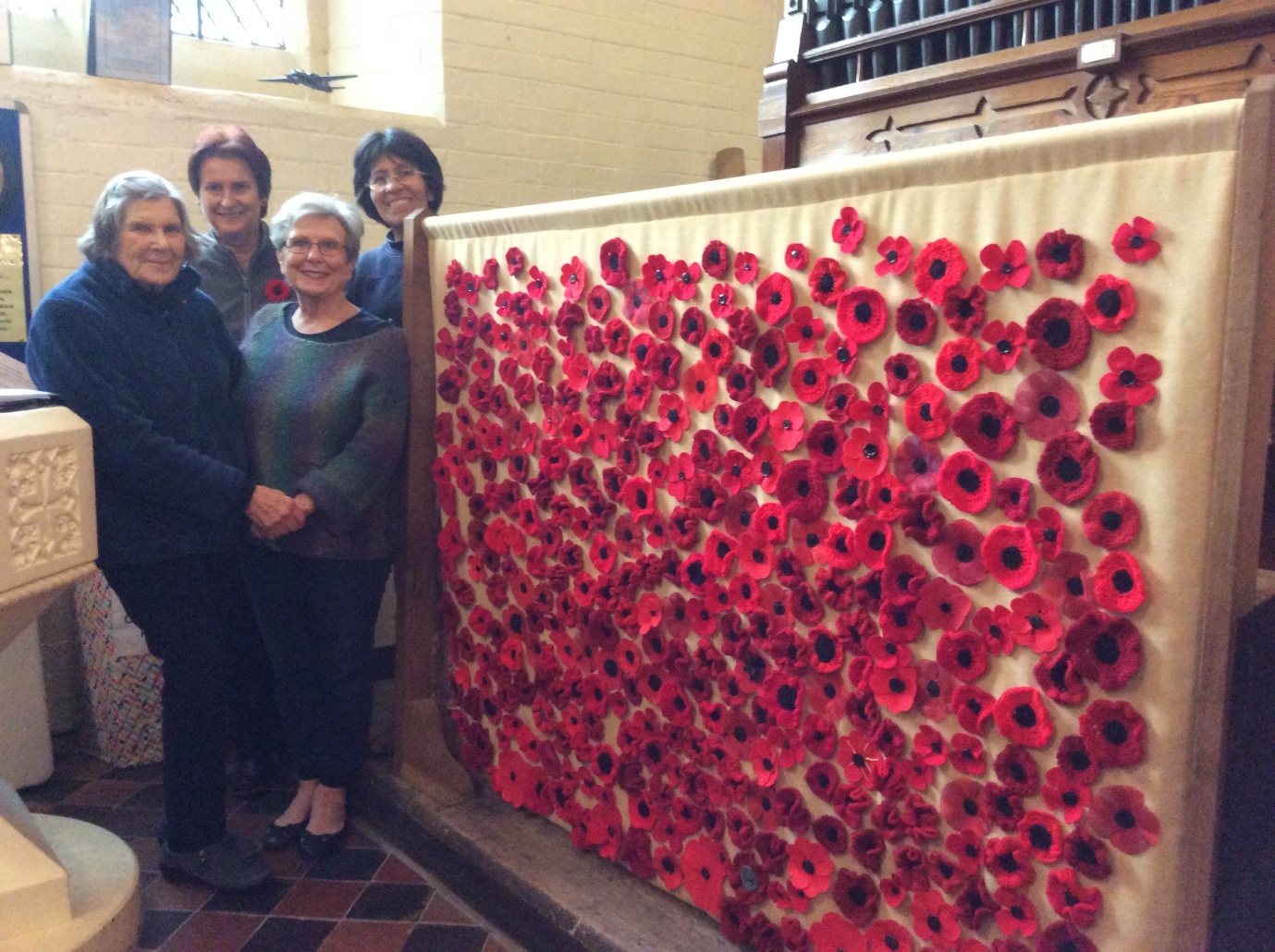 Churches across Lichfield Diocese used new and inventive poppy displays to commemorate the Armistice Centenary.
At St Stephen's in Fradley, Jenny Watts dreamt up a poppy curtain featuring hundreds of knitted and organza flowers. She's pictured above with Ruth Chamberlin, Cindy Davies and Lou Cooper.
St Stephen's vicar the Revd Elizabeth Wall said: "All the poppies are different; some are felt, some knitted and some made of organza. The curtain has over 335 poppies produced by just over a dozen people. It is intended to commemorate the lives lost in World Wars One and Two."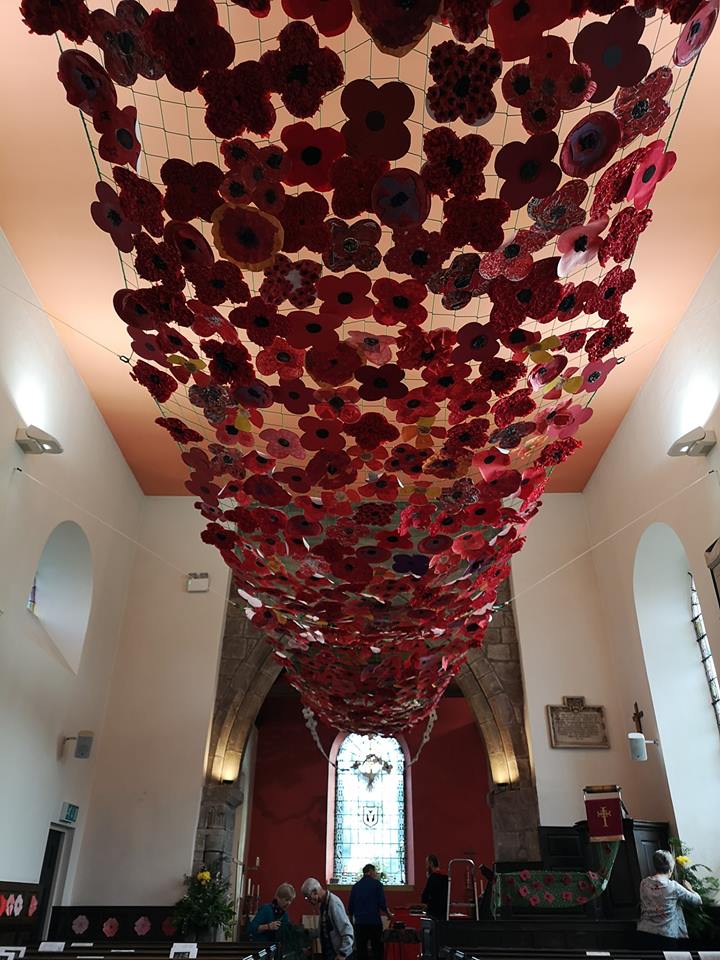 In Berkswich Parish, Stafford, over 1,000 poppies were made and hung around Holy Trinity, Baswich Lane, including over 700 poppies hanging from the roof and flowing from the entrance door to culiminate in a white dove of peace over the altar.
Meanwhile, children in Chell Parish, Stoke-on-Trent, made poppies out of plastic bottle tops. These formed a fantastic cascade outside St Michael's Church.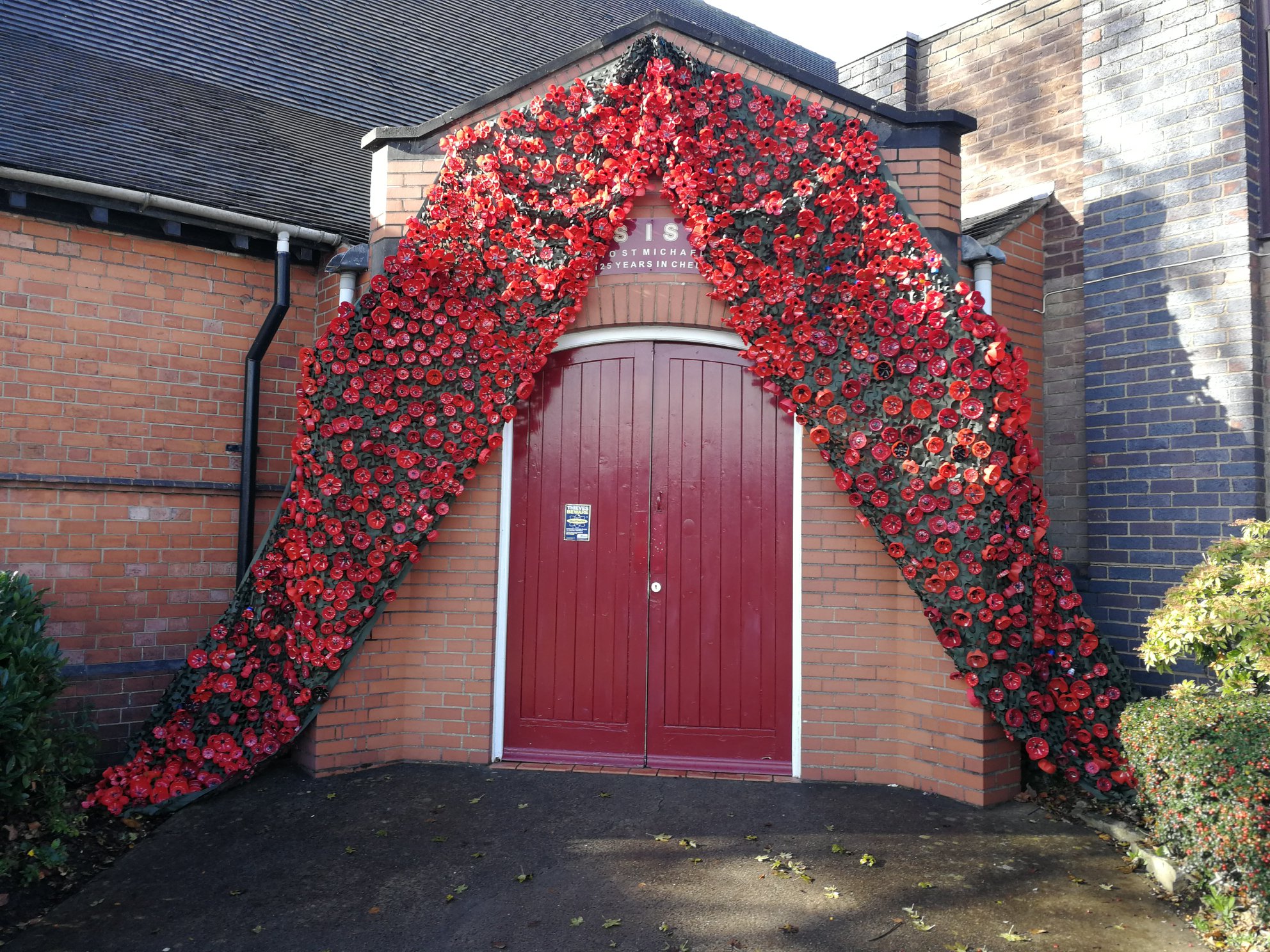 St James the Great in Longdon, near Rugeley, were overwhelmed with knitted poppies which they turned into a cascade inside the church.