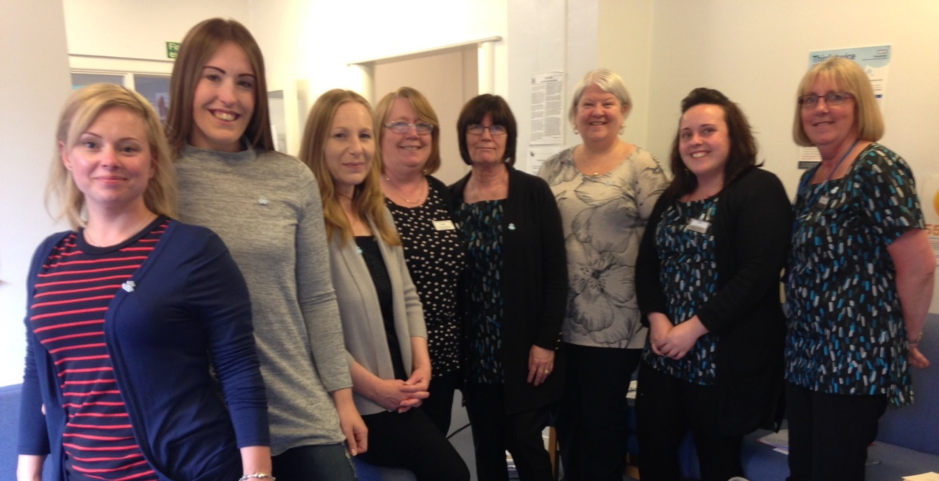 Dementia Awareness
How heartening to hear the response of the administrative staff at our local surgery, when they invited me in to run a Dementia Friends session this week.
We made important connections both in their workplace, where their response is so important in making sure that people can access the healthcare they need, and beyond work, where families are affected by dementia. We noticed the mix of head and hearts, facts and feelings acknowledging that its a world of head/facts when dealing with appointments and running a busy surgery but its also important to look further and notice when people may be struggling. So using our hearts and spotting the feelings of anxiety, stress and confusion is so important, in meeting individuals where they are. Theres always the Community & Care Coordinator to turn to, if it feels as though a bit more support or time needed for an individual. If youve got dementia, you need someone to cross the bridge to meet you where you ae, without making assumptions about what you can and cant do.
Throughout the session, people were making really important connections. And for me, the star comment came at the end, when we thought about how the Dementia Friends Information Session impacted on the frontline work of the surgery: Its all about looking beyond the end of your nose and noticing the person, so that you give them the right space and support. Spot on!
Thanks to Practice Manager Sheila MacLucas and all at Shifnal and Priorslee Medical Practice for giving space for Dementia Friends and joining in the session so openly and whole-heartedly. What a strong sense of teamwork I came away with a strong sense of the openness and humanity of the staff team. So the phrase open heart surgery has taken on a new meaning for me this week! And I look forward to seeing those Dementia Friends badges, giving positive messages to people who are struggling with memory difficulties or dementia.
Sarah Thorpe