Developing our Dementia-Friendly Churches Network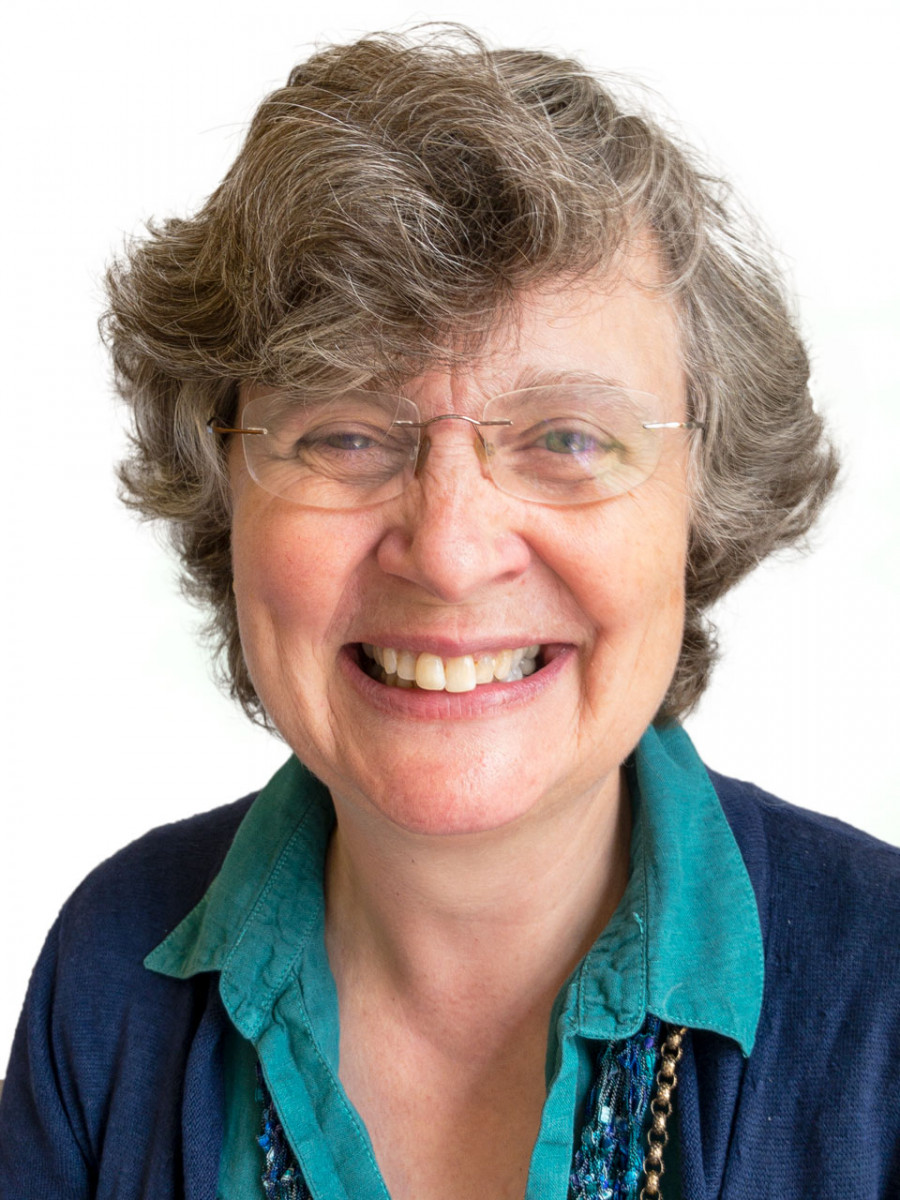 For the past six years in the Diocese of Lichfield, we've been working to create more dementia-friendly churches at the heart of dementia-friendly communities. Never has this work been more needed than now: we're all feeling the impact of the current pandemic and that impact is intensified for people living with dementia.
'Embarking' on dementia-friendly church
is the first step of the three steps in our Dementia-Friendly Churches Strategy' – and you can read more about the second and thrid steps of 'Embedding' and 'Extending' in that Strategy. 'Embarking' involves two elements:
A Dementia Friends Sunday service, within the national Dementia Friends programme: We've held over 100 of these services and made about 4,000 Dementia Friends at them. Some of the comments? One woman was annoyed about the Dementia Friends Sunday service that had just taken place in her church and said, "I wish you wouldn't keep talking about dementia"; but after a conversation with her vicar, she had the courage to book a doctor's appointment that week and was subsequently supported by her congregation as dementia was diagnosed and progressed and when she moved into residential care. The vicar said people stayed in step with her more readily because we'd named and faced dementia together as a church family. In another church, the organist said, "I missed one of the responses because I was in tears – what you had said spoke so strongly to the experience of caring for my mother who had dementia and died last August. I cared for her at home for the last two years. Can I take some material to share with three other friends I have who are living with vascular dementia now?"
A four-session 'Dementia-Friendly Churches' course: We've run over 30 of these, with well over 500 participants from across the Diocese. The impact here? One feedback comment sums it up: "Enlightening. Inspiring. Challenging. Moving. Cathartic."
Expanding the team
Up until now, the Sunday services and the four-session courses have been run by four of us: our posts have been supported both by the Diocese and by external charitable funding. With the end of the charitable funding, two of my colleagues' paid roles have come to an end. And we're realised this is a catalyst to move into a new phase: our course content is now settled and our dementia-friendly churches network across the Diocese has been embedding, with regular network meeting in different local areas. So this weekend, we are able to run a Zoom Training Day for a wider group of about 25 people across the Diocese who are already actively involved as part of our dementia-friendly churches network, sharing the full 'toolkit' to resource them to lead the services and the four-session course in their local community.
What's the impact of the Dementia Friends Sunday service and the four-session 'Dementia-Friendly Churches course?
Community-level change, more welcoming and hospitable
We knew from comments and feedback that the Sunday service and the four-session course have been impactful: they have opened up important connections and conversations. Now, I'm delighted that we are able to affirm the positive impact of 'Embarking' on dementia-friendly church, based on robust research carried out by Professor Peter Kevern of Staffordshire University and Revd Dr David Primrose, our Diocesan Enabler of Transforming Church and Communities. Thank you to all the churches who completed questionnaires a year or two back before and after sharing Sunday services and the four-session course. From the responses, we can affirm that there has been a community-level change, after the service and the course, making our churches more welcome and hospitable to someone living with dementia.
Professor Peter Kevern's summary of findings
Peter has worked closely with us since the launch of dementia-friendly churches within the Diocese of Lichfield in 2014. He explains the research more fully here – and if you want to read the full paper, there's open access to it here:
"What we wanted to find out [in our research] was how it was changing the church members themselves so we developed a pre-validated questionnaire that we sent out to church members just before they started on the one year programme of education and action and then asked them the same questions at the end of that year. We analysed the results in terms of two sub-scales. The knowledge scale examined whether somebody had the practical understanding of what might be going on for someone with dementia and how to respond to them; the Comfort scale was the more emotional one, measuring how emotionally at-ease somebody was being around somebody with dementia.

"What we found broadly speaking was that over the course of the year very little changed in someone's practical knowledge of dementia and we think that that was essentially a ceiling effect: peoples' baseline knowledge of dementia is higher now than it was when the scale was developed on America in the 1990s, and couldn't get much better.

But the comfort scale was quite interesting because what we found was a very substantial and statistically robust improvement in the average level of comfort across all the key markers. This scale was measuring very practical things, asking people if they agree with statements such as, "I am not very familiar with dementia"; "I feel relaxed around people with dementia"; "It is possible to enjoy the company of people with dementia". So they were the sort of things that could affect how somebody might react if they were welcoming somebody with dementia into the church, or sitting next to them when they started to behave oddly.

"We were able to conclude that these measures gave a reasonably valid proxy measure for how welcoming and hospitable that to somebody living with dementia and so that a very small-scale intervention over a relatively short period of time could bring about a community-level change that would improve the experience of people living with dementia if they turned up at that church."
Wider context – 'The Hands of God? The contribution of religious communities to social care'
We're enormously grateful to Peter for working with us and identifying these encouraging results. Peter has shared these findings his recent 'inaugural professorial lecture' on 'The Hands of God? The contribution of religious communities to social care'. It's really worth listening to on YouTube. Peter speaks with incisive clarity and focus, for example recognising that "we are trapped in a hypercognitive society", which impacts on our societal response to dementia. He explains that churches in different areas fulfil different roles. So, for example, a city centre church might have a sectoral role – which might perhaps involve a café for people with dementia; by contrast, in a rural community "the church might be the only community of people that is meeting outside a private house". He explains that the dementia-friendly churches initiative was a response to the question, "How can we mobilise the church to contribute to the care and experience of people of dementia in their own places?". I can strongly recommend the whole lecture, to put our dementia-friendly churches work in a broader context; but if you want to leap straight in on our Diocese of Lichfield dementia-friendly churches work, that starts 28 minutes in.
I hope this energises you take next steps in helping your church and community to become more dementia-friendly – through the Covid-19 pandemic and beyond. And, as always, do get in touch if you'd value a conversation about next steps in your church and locally: sarah.thorpe@lichfield.anglican.org or 0798 224 8949.