Share a prayer through dementia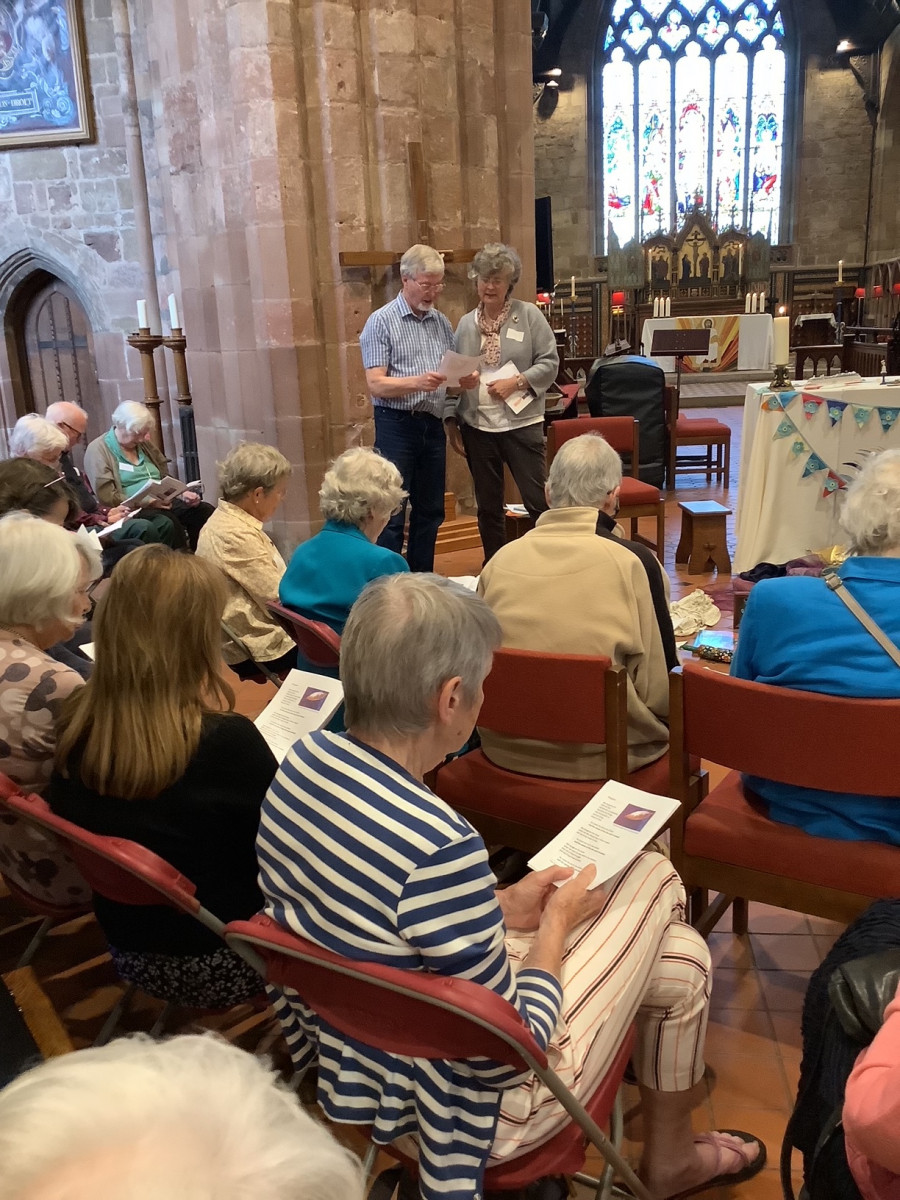 For people affected by dementia, the facts and the feelings can run deep. There's much to live through, as patterns change, both for someone living with dementia and for close family or friends. What's the situation? What are we letting go of? Where are we now? How does this feel?
It can be hard to acknowledge honestly where I am today, to be present to the reality of now. And that's particularly true when the reality is tough or the emotions are painful. Nevertheless, the only place to live from is the place where I am now. As the former Archbishop of Canterbury Rowan Williams says, in his book, 'Christ on Trial', "Put yourself in the presence of the present… try to look at or name the preoccupations, fears, desires that are around in your mind and heart… The hardest thing in the world, they say, is to be where you are."
Our prayers are our place of meeting with the living God. As with Jacob's dream at Bethel, our prayers give us space to recognise, "Surely the Lord is in this place, and I was not aware of it" (Genesis 28:16). The heartfelt words of the Psalms can inspire our prayers from the heart. These words are from Psalm 61 verses 1-4:
"Hear my cry, O God; listen to my prayer.
From the end of the earth I call to you, when my heart is faint.

Lead me to the rock that is higher than I,
for you are my refuge, a strong tower against the enemy.

Let me abide in your tent forever,

find refuge under the shelter of your wings."
This year, across our Diocese of Lichfield dementia-friendly churches network, our 'Share a prayer through dementia' initiative has extended an invitation to share our own prayers from the heart - for ourselves or for others affected by dementia.
Endorsing this initative, Bishop Michael writes:
"Prayer is the first response of the human being to the God who has created and loves us, and it can be the last response too. Words may be forgotten, memories fail, thoughts be confused, but the Spirit always comes to us in our weakness to help us to pray. Dementia is no bar to our praying; rather, it is a place from which and through which we can pray from the heart."
The Rt Revd Dr Michael Ipgrave OBE, 99th Bishop of Lichfield
Through this initiative, a wonderful selection of heartfelt prayers have been shared: you can read them here. Thank you to everyone who contributed prayers from the heart.
From this, we've chosen three prayers as our Diocese of Lichfield prayers for Dementia Action Week this year, which runs from 15-21 May.
From Stoke, our prayer is written by a child from St Paul's School, a Church of England school in Longton, Stoke on Trent.
From South Staffs, our prayer is written by Di Holt, a Reader at St Luke's Church, Cannock, whose husband Peter lives with dementia; and
From Shropshire, our prayer is writtten by Ann Shephard, a deacon in the Methodist Church in Shifnal who lives with dementia.
These three prayers are available on the Diocese of Lichfield website. Please do share them and pray them - towards, through and beyond Dementia Action Week. And during Dementia Action Week, look out for further blogs, sharing the stories behind our prayers.
For more on our Diocese of Lichfield Dementia-Friendly Churches Network, contact Sarah Thorpe on sarah.thorpe@lichfield.anglican.org or 0798 224 8949.