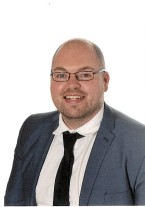 The Diocese is delighted to announce that Mark Davis has been appointed as the new Diocesan Director of Education and will begin his time with us on 4 September.
Mark was educated at Hardenhuish School in Wiltshire. Following a BSc (Hons) in physiology and biochemistry from Reading University he trained as a teacher in key stage 2/3 with a specialism in science at Bath Spa University. From there, he took up his first teaching post at St Michael's in Exeter, teaching Year 7 as a primary class before moving into the main primary years. Previous roles have included advising schools on health and PSHE, writing publications and delivering training. He has also been a phase Leader, deputy head and ten years as a headteacher/principal in both Local Authority and Academy Trusts. For the last five years he has been head teacher at St Peter's Bratton, Telford.
He became a Christian when he was at university and says the knowledge that Jesus is his Lord and Saviour has been the guiding path of his life ever since. He is actively involved in his local church in Staffordshire. He has a great love of the outdoors (partly coming from completing the Gold Duke of Edinburgh's Award). This is something he shares with his family. He has been married to Katie for 15 years and they have two children who are now heading to secondary school.
Julie Jones, CEO for Lichfield Diocese said:
"After an extremely competitive process the interview panel were delighted to offer Mark this role. His experience, commitment and passion shone through and I am very much looking forward to working with him in the new academic year. Please do pray for Mark and our entire Education team that the Christian Distinctiveness of our church schools will grow and continue to be a huge influence for good in an ever changing education landscape."