The annual diocesan Churchyard Awards have been presented for 2021. Participants gathered in Lichfield last month to collect their awards from Bishop Michael though numbers attending were reduced as the pandemic's effects reduced some parishes' ability to attend.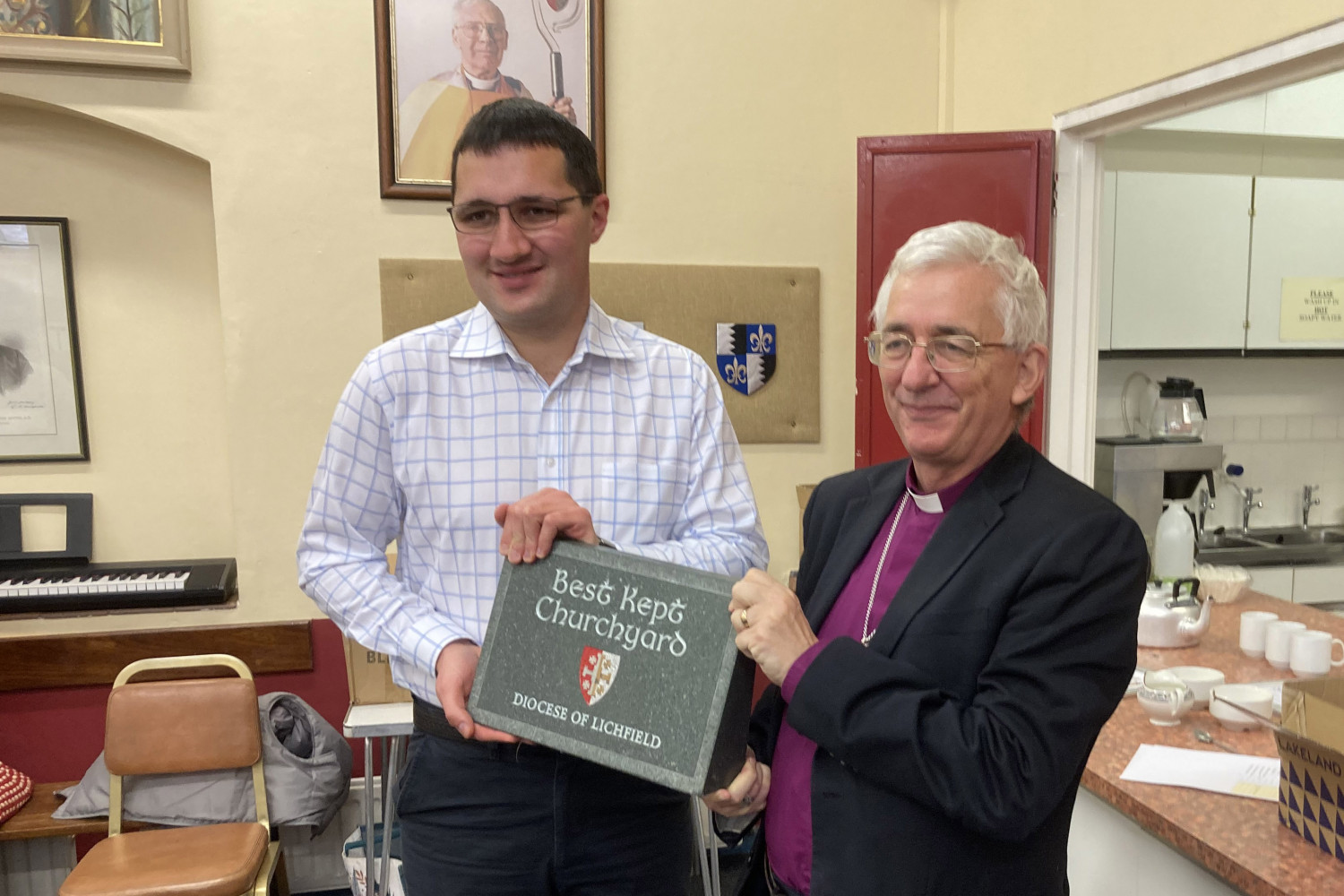 After the disappointment of 2020 where the awards weren't able to be presented, there were 35 entries this year with four groups of three judges making visits between May and August. This year they awarded 12 gold, 16 silver and seven bronze awards and over half were crowned with 'nature-friendly churchyard' certificates.
Two special awards were presented with Churchyard of the Year going to All Saints Baschurch and Church Garden of the Year to St Luke's Hanley, the latter recognising that not all churchyards contain graves - which bring a very different challenge to managing a large churchyard with many graves. From virtually nothing, St Luke's has been transformed in the space of just three years: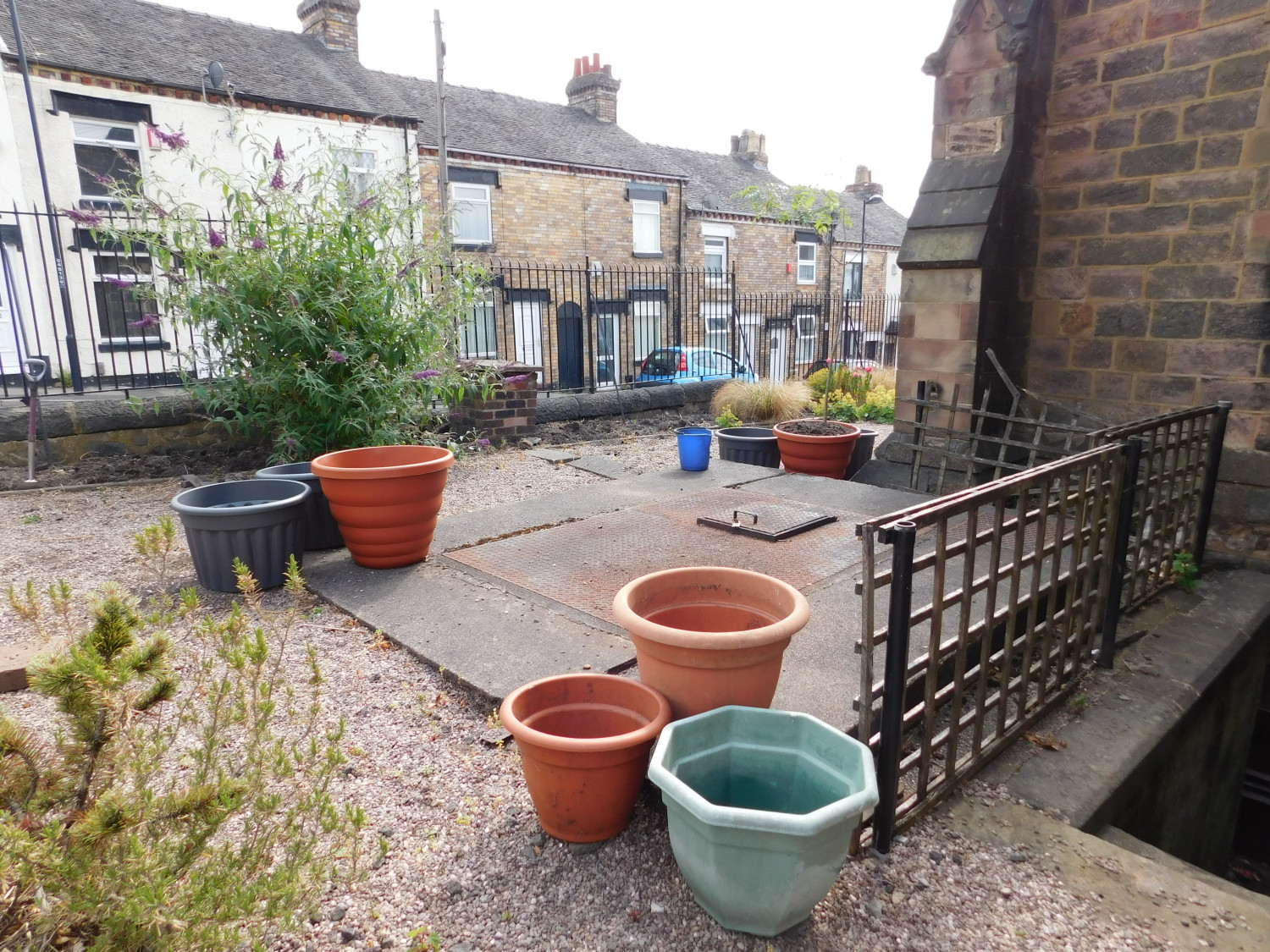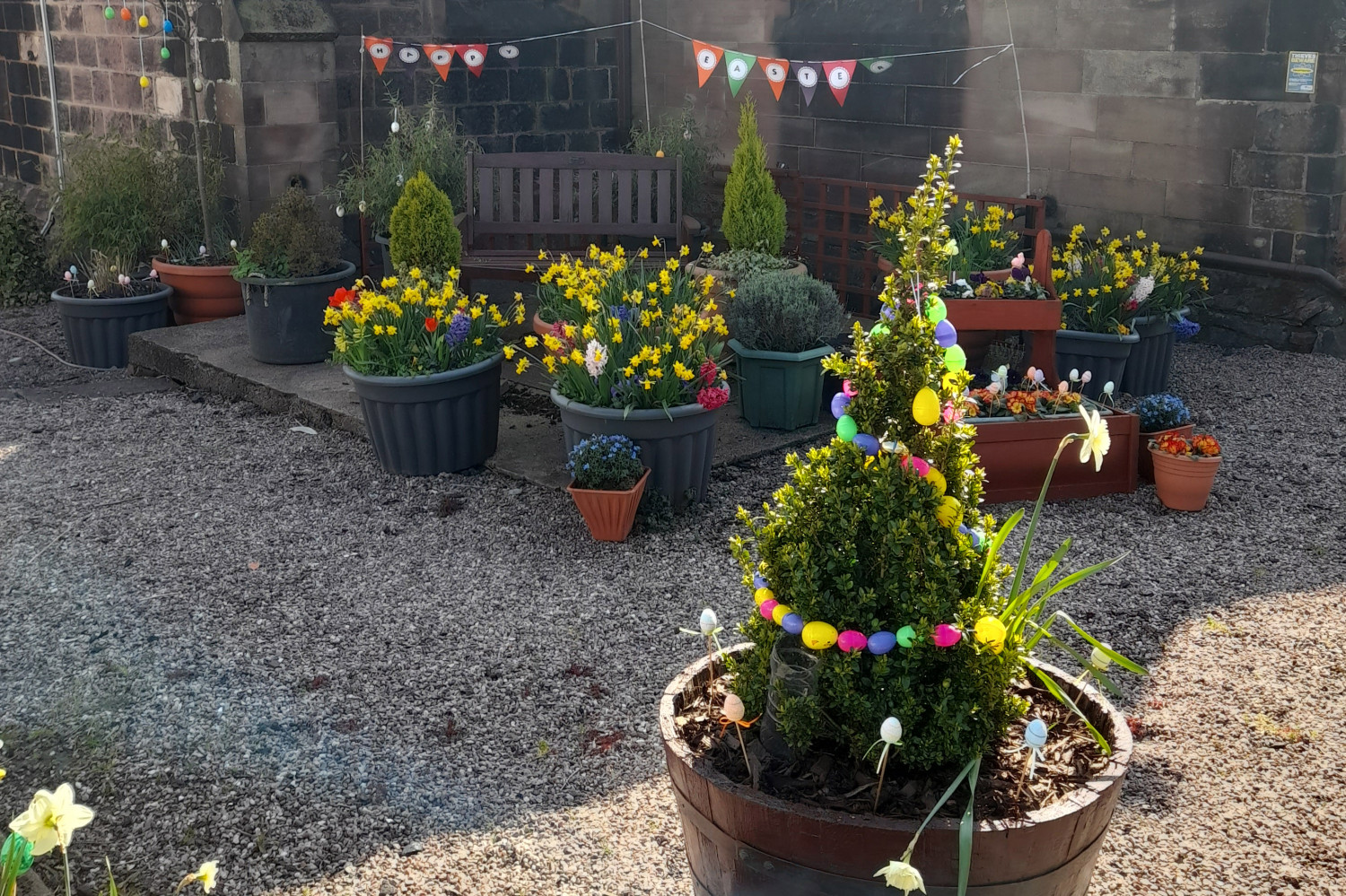 Some rural settings are naturally very nature friendly so judges look at how any churchyard is encouraging biodiversity and informing visitors and a couple of churches have taken advantage of our diocesan links with Caring for God's Acre to produce plans that help manage their churchyards. St Michael & All Angels Tettenhall has done just that, drawing up exciting plans - unfortunately delayed by Covid - to look after a large portion at the rear of the church that had become somewhat wild and neglected.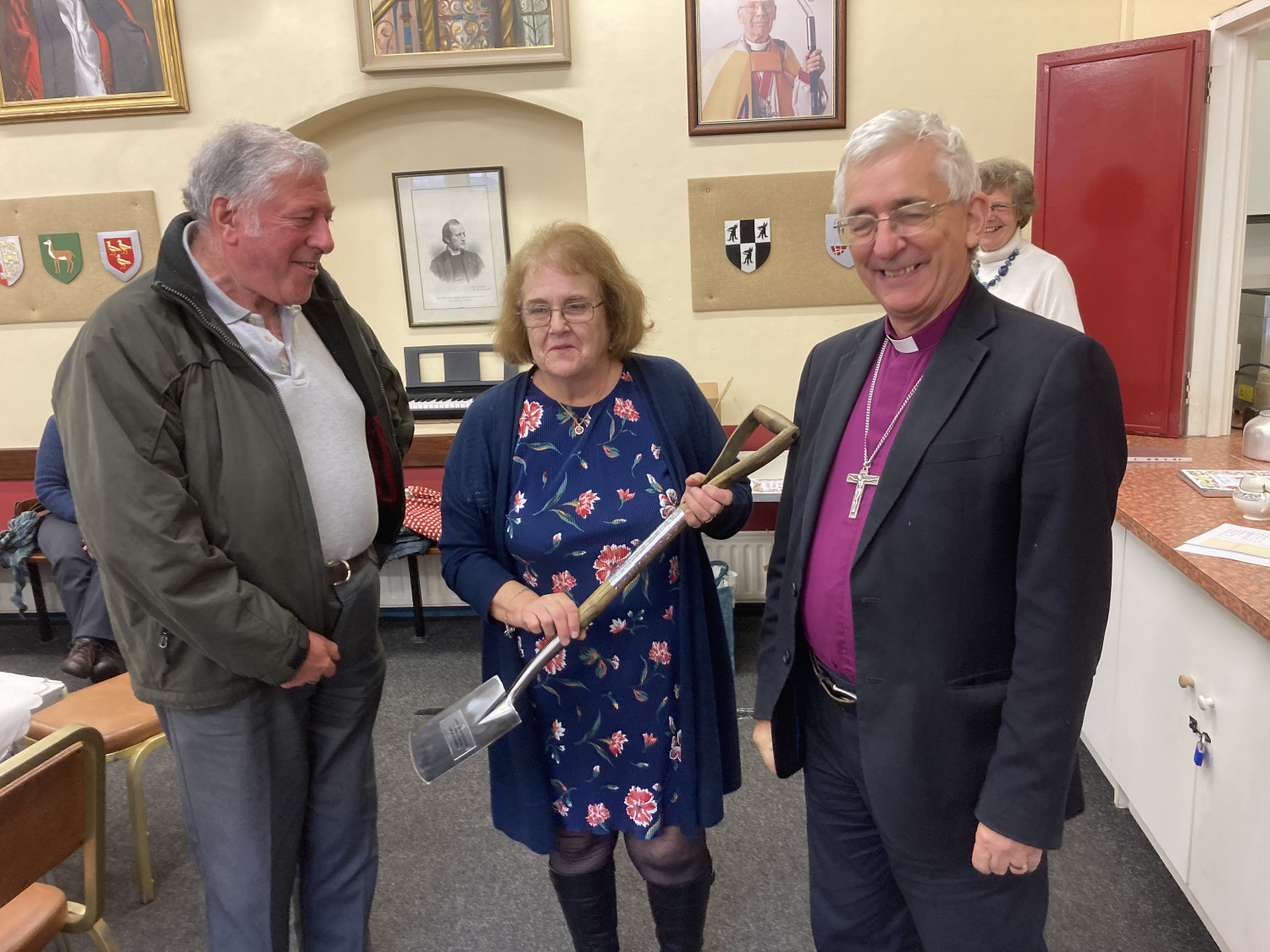 The organisers are keen to encourage community engagement and were delighted to hear, for example, that at St Lawrence Bramshall a boy wanting a project for his Duke of Edinburgh award completed a digital map of the churchyard which helps the team there.
"It's great to celebrate the care and hard work that people give in maintaining and developing these special places of remembrance, reflection and nature," said Alison Primrose who coordinates the scheme. "It's very much a celebration of the people who give so much effort and passion to these special places that so many find comforting and restorative."

Click for further images from the awards and some of the churchyards.