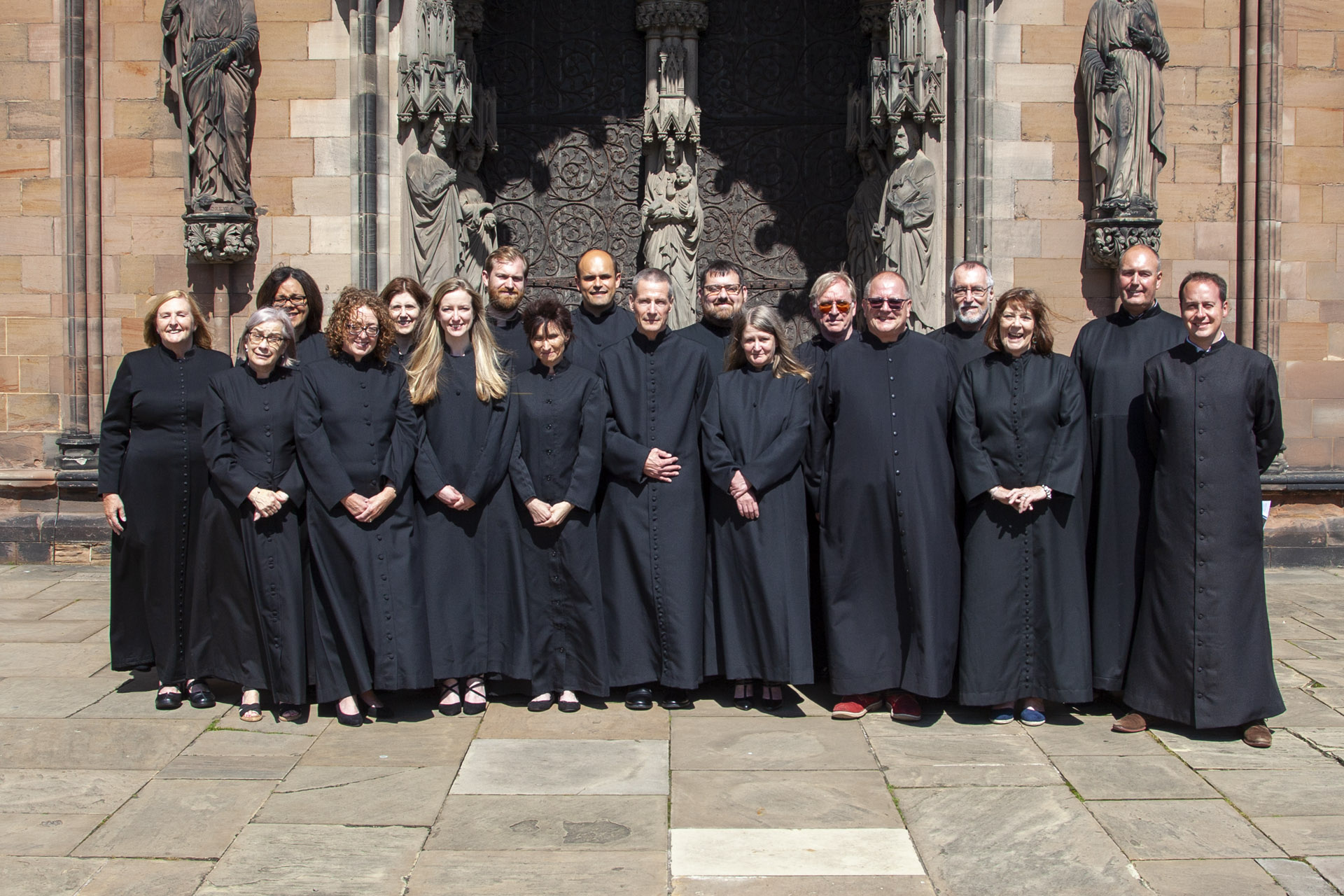 A hydrogeologist, a physiotherapist and a barrister are among 18 new deacons to be ordained at Lichfield Cathedral this weekend.
Nine men and nine women a range of places and backgrounds will now be curates after completing either two or three years of training.
Following their ordination as deacons by the Bishop of Lichfield, the Right Revd Dr Michael Ipgrave, at services on Saturday and Sunday, they will start their parish ministry in a variety of churches across Lichfield Diocese including several in non-stipendiary (self-supporting) roles.
This years intake of curates follows the ordination of 18 new curates in 2018, all of whom went on to be priested at services across the diocese last weekend.
Hydrogeologist William Small was born in Northern Rhodesia (now Zambia) and has lived in countries including South Africa, Sweden, Israel, France and Burundi since. The father-of-four has worked to bring clean water and the gospel of Jesus Christ wherever he has gone. He will serve as a self-supporting minister in Harlescott, Shrewsbury, following his ordination. I felt a calling to start looking into ministry. I waited a few years because I knew nothing about Anglicanism. I grew up a Roman Catholic, Ive been through Pentecostal Church and now Im in the Church of England! he said. The scary part is being willing to say yes.
Treena Larkin from Wolverhampton has been working for 25 years as a physiotherapist. She started her Christian journey ten years ago by going on the popular Alpha course and will now serve as a curate in Penn Fields. I have a strong sense of calling to reach out to people who currently dont feel church and God is for them, she said. Almost six years ago I lost my mum suddenly and it was a time when the church really reached out to me showed me their love. Through that time I had a sense of where God was calling me … I want people to know the love of Christ and Im passionate about walking alongside people.
Christopher Lane grew up in Walsall where he still lives. After serving as a barrister for 15 years, he is swapping the court room for church planting, working in pioneer ministry at St Peters Church in inner Walsall. I practised in asylum and immigration law for the latter part of my career. I felt God was calling me to work among people who were on the fringes of society. So it wasnt a great surprise in that way to be called to do ministry, but it was a surprise to be called to ordination! he said. As a lawyer I would represent people and afterwards would say goodbye to them, so you were there for very short periods of their lives. As a minister, I will be in peoples lives long-term and have the opportunity to walk with them through the issues they are facing.
Other new deacons have backgrounds in social care, teaching, childrens and youth work, driving instruction, voluntary work with refugees, biomedical science and as a fettler at a pottery factory.
Diocesan Director of Vocations Dr Lindsey Hall said: It is great to have such a wide range of backgrounds, gifts and personalities in this years new curates. In our changing world, we need people who can serve God and share the Good News of Jesus in their communities, workplaces and local churches in fresh and creative ways. If you would like to explore how God may be calling you to serve in a new way please get in touch with angela.bruno@lichfield.anglican.org
More details about each of the new curates is available here.
UPDATE: Photos from Saturday's ordination (deacons for the Wolverhampton episcopal area) can be found here. and from Sunday (Shrewsbury and Stafford Episcopal areas) here.