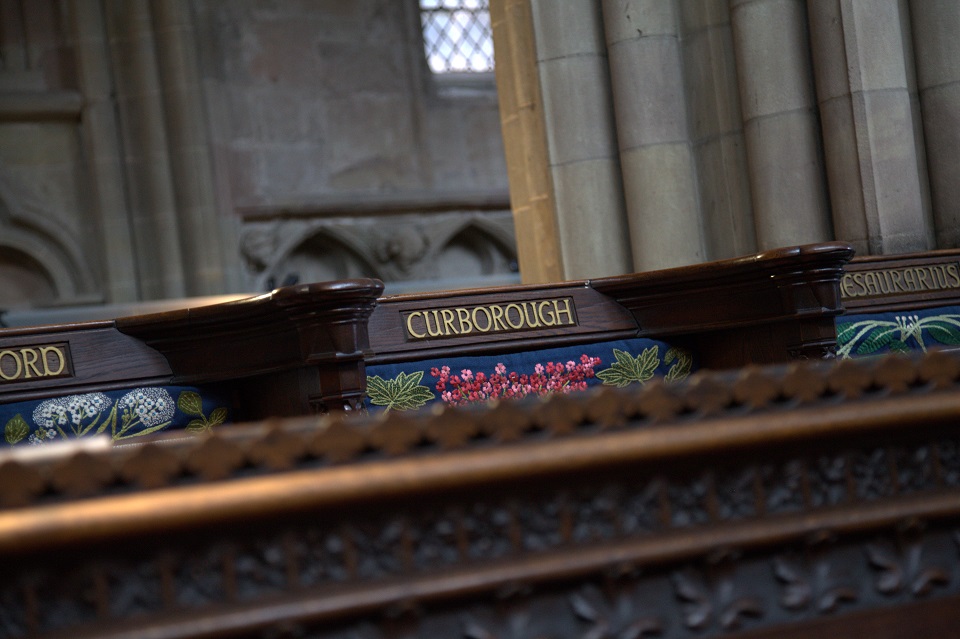 In one of his last acts as Acting Diocesan Bishop, Rt Revd Clive Gregory has nominated three clergy to fill vacant Prebendary stalls in Lichfield Cathedral.
They are:
Revd Sarah Schofield, Team Vicar of All Saints Wolverhampton & member of Archbishops' Council - to the Prebend of Weeford
Revd Simon Thorburn, Vicar of Oswestry and Rector of Rhydycroesau - to the Prebend of Stotfold
Revd Michael Freeman, Vicar of Horninglow & Rural Dean of Tutbury - to the Prebend of Freeord.
The award of a Prebendary stall is an honour in Lichfield Diocese, recognising the contribution and service of the recipient to the life of the Diocese. In times past, it was also associated with rights and income from a parcel of land after which the Prebend is named. These can be very local or in another part of the country altogether:
Stotfold is an earlier spelling of Statfold, north of Tamworth, near Thorpe Constantine and in the parish of Clifton Campville.
Weeford is a village roughly four miles south of Lichfield. It has a population of 202, increasing to 215 at the 2011 Census
Freeford is located even closer to Lichfield, on the southern edge of the city. Freeford Manor was built in the18th-century and has been the home of a succession of MPs and Sheriff, members of the same family.
They will be installed at Lichfield Cathedral on Sunday 13 November at 3pm during Evensong.