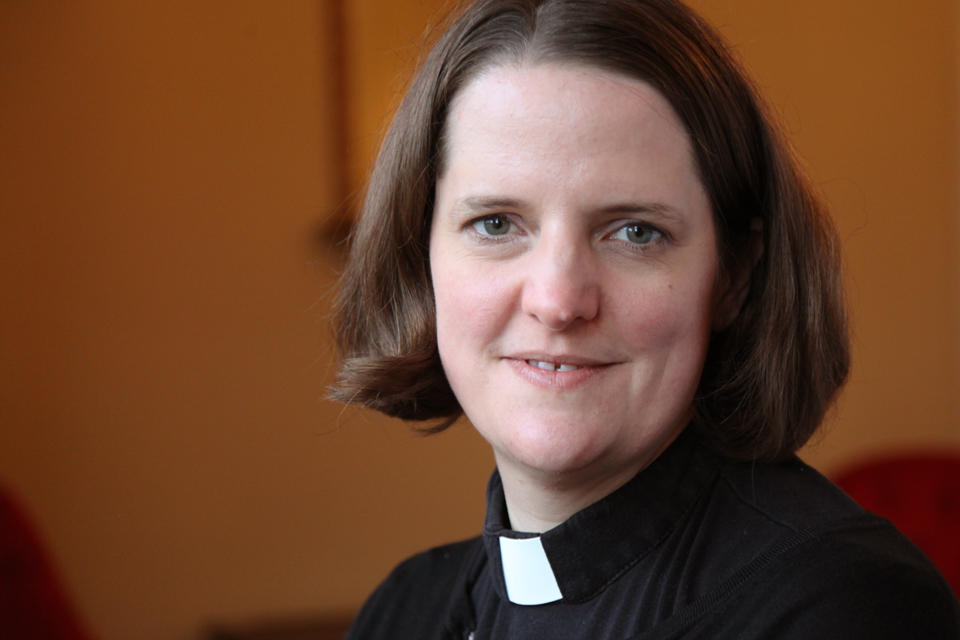 The Bishop of Lichfield, the Right Revd Dr Michael Ipgrave, has appointed the Revd Dr Rebecca Lloyd as his new chaplain.
Rebecca will take up the role in May having served as an Assistant Curate in south London for the past three years. Before her ordination she worked in the civil service including a role as a private secretary to a health minister.
The Bishops chaplain plays a key pastoral and administrative role for the diocesan Bishop including prayer and providing hospitality to guests.
Bishop Michael said: Its fantastic to be able to welcome Rebecca as my new chaplain. She will play an important part in the life and mission of the Diocese, particularly in welcoming visitors from across the Midlands and beyond to Lichfield.
I worked with Rebecca in my previous role as Bishop of Woolwich and am fully aware of the many skills she brings with her.
After working as a teaching assistant in the music department at Kings College, Rebecca had various roles in the Department for the Environment, Food and Rural Affairs and the Department of Health. This included managing a 284m business waste reduction programme and a project to improve palliative care for children. She was also a private secretary to junior health minister Lord Hunt.
Rebecca, who is 38, trained for ordination at Westcott House, Cambridge, including four-months on exchange at Yale Divinity School. She was ordained as a deacon in 2014 and a priest in 2015 in the Diocese of Southwark where she ministered at St Stephens in South Dulwich. Shes also been an on-call chaplain at Kings College Hospital.
Rebecca said: Im really looking forward to coming to Lichfield to pray for and support Bishop Michael in everything he does, including helping with administration and providing hospitality.
Its an exciting time in the life of the Diocese and I look forward to visiting all parts of it, especially, as someone who grew up in Wales and speaks Welsh, the five parishes over the Welsh border!
Rebecca has a strong interest in historical spirituality and New Testament studies. Shell be accompanied by her dog Tina on her move to Lichfield and enjoys travelling, reading, playing the clarinet and walking in the countryside.
Current Bishops chaplain Simon Jones will now become a full-time member of the Diocese of Lichfields Communications Department, where he has worked part-time for the past five years.