Church and civic leaders gathered at Stoke Minster last night for the collation of The Ven Dr Megan Smith as the new Archdeacon of Stoke-upon-Trent. This brings the Stafford Episcopal Area team back to full strength for the first time since the retirement of Bishop Geoff in 2019 and the Rt Revd Matthew Parker's move from archdeacon to area bishop.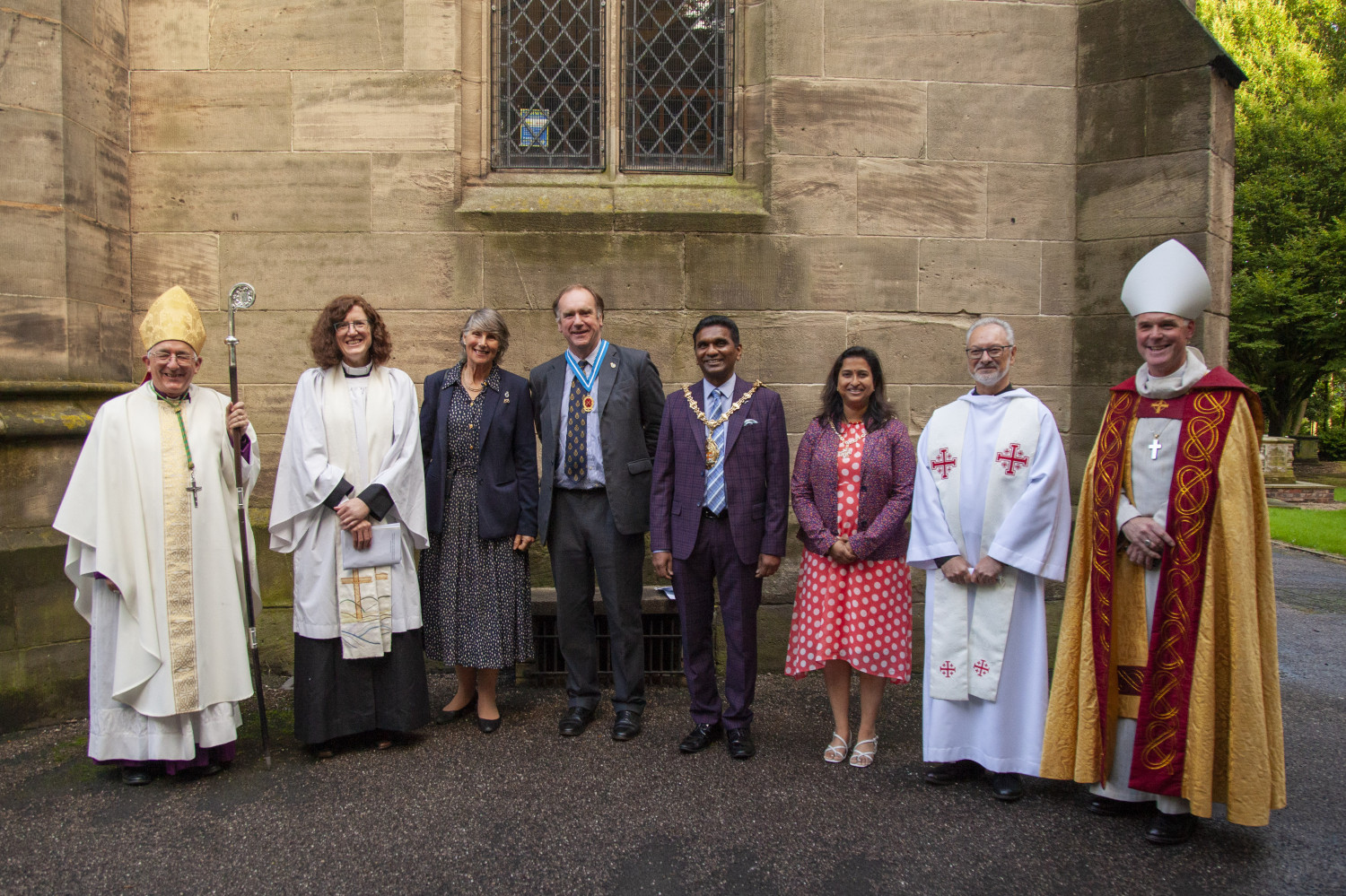 Pictured: Rt Revd Michael Ipgrave (Bishop of Lichfield), The Ven Dr Meagn Smith (Archdeacon of Stoke-upon-Trent, Mrs Sanda Friend, Mr James Friend DL (High Sheriff), Cllr Dr Chandra Kanneganti (Lord Mayor of Stoke), Mrs Sai Kanneganti (Lady Mayoress), Revd Preb Terry Bloor (Assistant Archdeacon of Stoke-upon-Trent), Rt Revd Matthew Parker (Bishop of Stafford).
Megan comes to the diocese from Nottingham where she has been vicar of the parish of Lenton and chaplain for the university. She had a career in paediatric medicine which took her from Manchester to Nottingham via Melbourne and Toronto. Read more here. Pictures from the service can be found on our Flickr page.