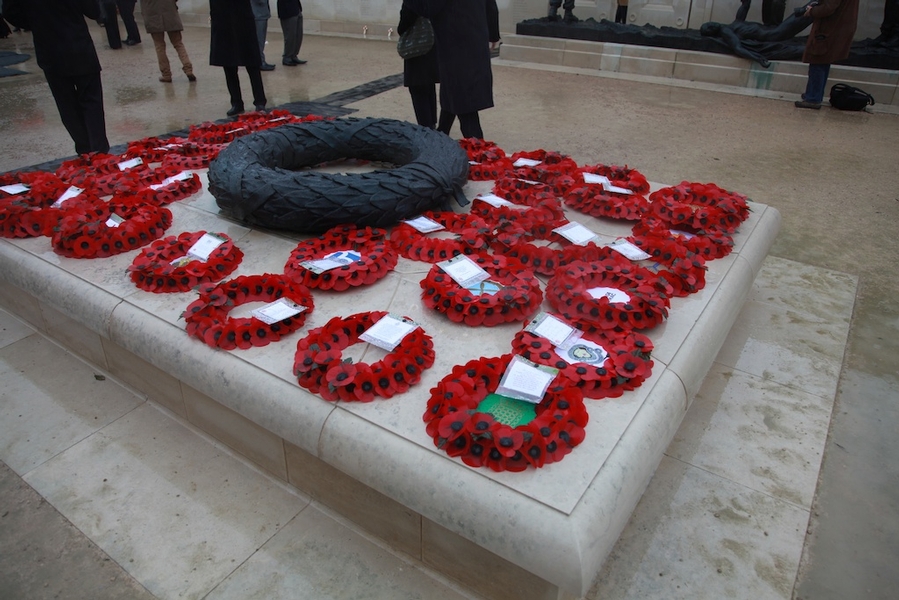 11am on the 11th day of the 11th month - and the nation stops to remember. After the Cenotaph in London, the National Memorial Arboretum is probably the central place at which the nation's gaze focuses.
At today's Service of Remembrance, the eyes of the nation were on this focal place in the diocese as the vicar of St Francis Church in Tamworth and Chaplain to the NMA, Revd Vic Van Den Berg and the Bishop of Wolverhampton, Rt Revd Clive Gregory took the service at which wreaths were laid by many, led by Mr Ian Dudson CBE, Her Majesty's Lord-Lieutenant of Staffordshire.
The Rt Hon Mark Francois MP, Minister of State for the Armed Forces, represented the Government. Rear Admiral Clive Johnstone CBE, Major General Tim Radford DSO OBE and Air Marshal Baz North OBE MA RAF were the senior Service representatives for the Royal Navy, the British Army and the Royal Air Force respectively.
This short film looks at today's act of Remembrance and the part the Diocese of Lichfield plays in supporting the National Memorial Arboretum's work.