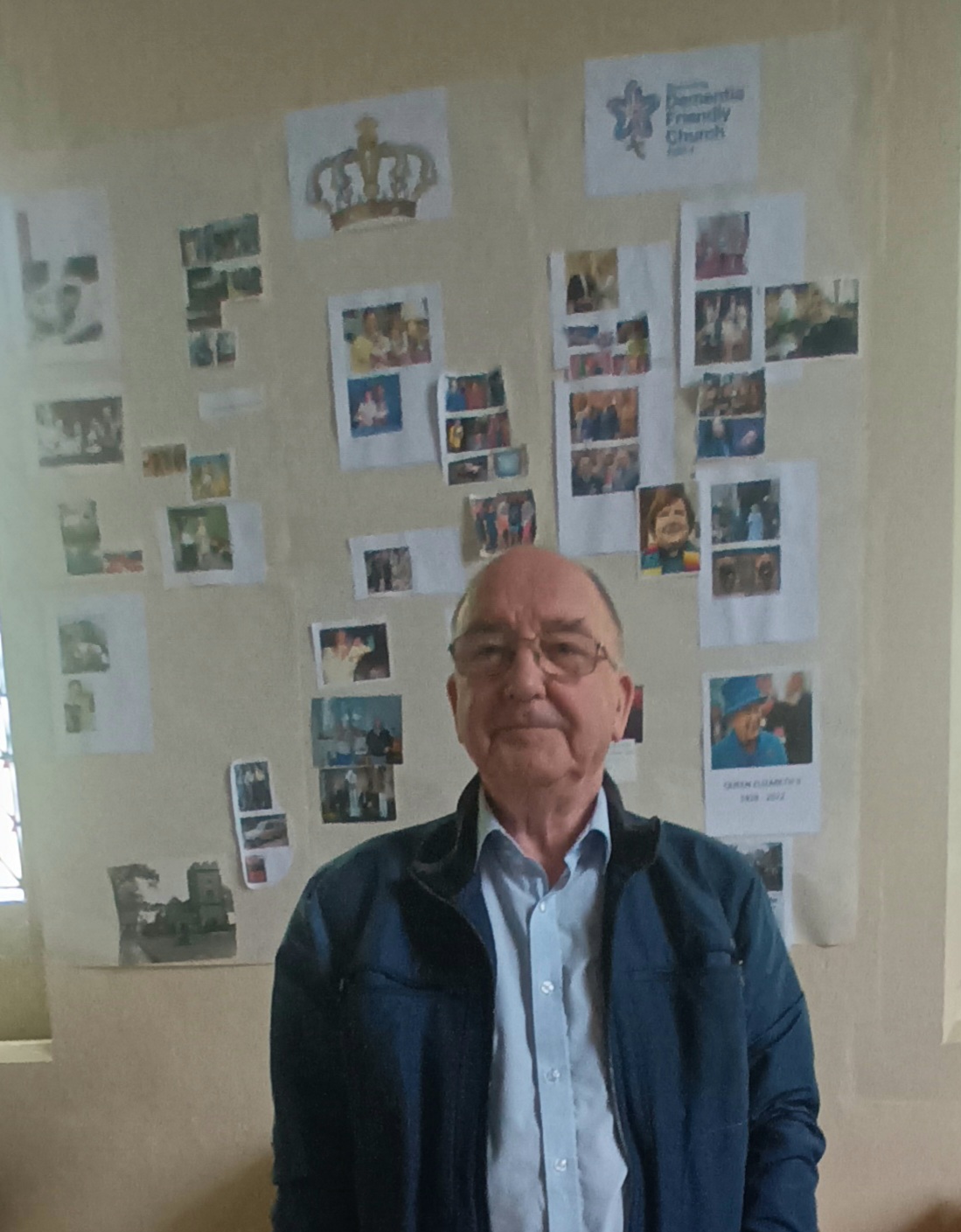 Christ Church Burntwood has been engaged with become a more dementia-friendly church at the heart of a dementia-friendly community for some while now. Six people from Christ Church went to a dementia awareness introduction in Lichfield in 2019. After this, they made some practical changes at Christ Church to make the physical environment more dementia-friendly, improving the lighting and signage. They also held a dementia awareness service at church.
And they started an Art café. The Art café now meets once a month, on the first Saturday – with a warm welcome and a drink and a biscuit for everyone. It's become a place where there's a mixed group, with a welcome both for older people and for young parents and toddlers.
Also, on the first Monday morning of the month, the church hosts a CAMEO café - "Come And Meet Every One". It's mainly attended by older people and is open to all, offering a warm and friendly environment and hot drinks and biscuits.
Community and Certificate
Burntwood Town Council is active across the town in supporting people living with dementia and their carers: you can read more about Dementia Friendly Burntwood here. This Spring, as one of the actions on its Dementia-Friendly Church Certificate, the Christ Church committed itself to "Strengthen community links, making connections between our churches and our local dementia-friendly community".
What were the other Certificate actions? One was, "Towards King Charles' Coronation in May, develop a Coronation collage, drawing on reminiscence from the Queen's Coronation in 1953". The collage is shown in the picture, with churchwarden Mike Holmes. And the final action was to "Use the Dementia-Friendly Churches Passport in our churches and to build links with local care homes". Mike Holmes and Revd Steve Morgan took a lead in identifying these three actions as appropriate for Christ Church Burntwood and St John the Baptist Hammerwich this year.
Dementia-focused Sunday service
The Passport has recently been used in a dementia-focused Sunday service, drawing on resources from across the Diocese of Lichfield Dementia-Friendly Churches Network and beyond.
The Passport allows people to share details of their favourite hymns, Bible verses and prayers, as well as key people and places on our spiritual journey. This is a great tool to open up conversations for all of us about the things that nourish us in our faith.
The service was based on the Singing from the Heart (pdf or Word formats) dementia-friendly service format that we've shared across our Dementia-Friendly Churches Network.
And the service also helped people to understand more about dementia, using the bookcase analogy, originally shared in Alzheimer's Society's Dementia Friends Information Sessions. The bookcase analogy helps us to understand the impact of memory loss and the journey from the head to the heart through advancing dementia. It's a powerful and helpful picture to share.
How did people respond?
The service was well received and conversations and connections opened up straight away. Mike Holmes explains: "The service went really well. After, two people talked about people they know, that they now realise have dementia. Someone else inquired about the different types of dementia. At least four people came up to thank us for such a thought-provoking service. Someone said you could hear a pin drop during the talk. Best of all, after the service one person for her birthday set up an Alzheimer's giving page".
How does it feel for Mike?
Mike has lived experience of dementia, as his wife has Alzheimer's disease. How was the Sunday service for him? "For me it was good to share and know as a church we care."