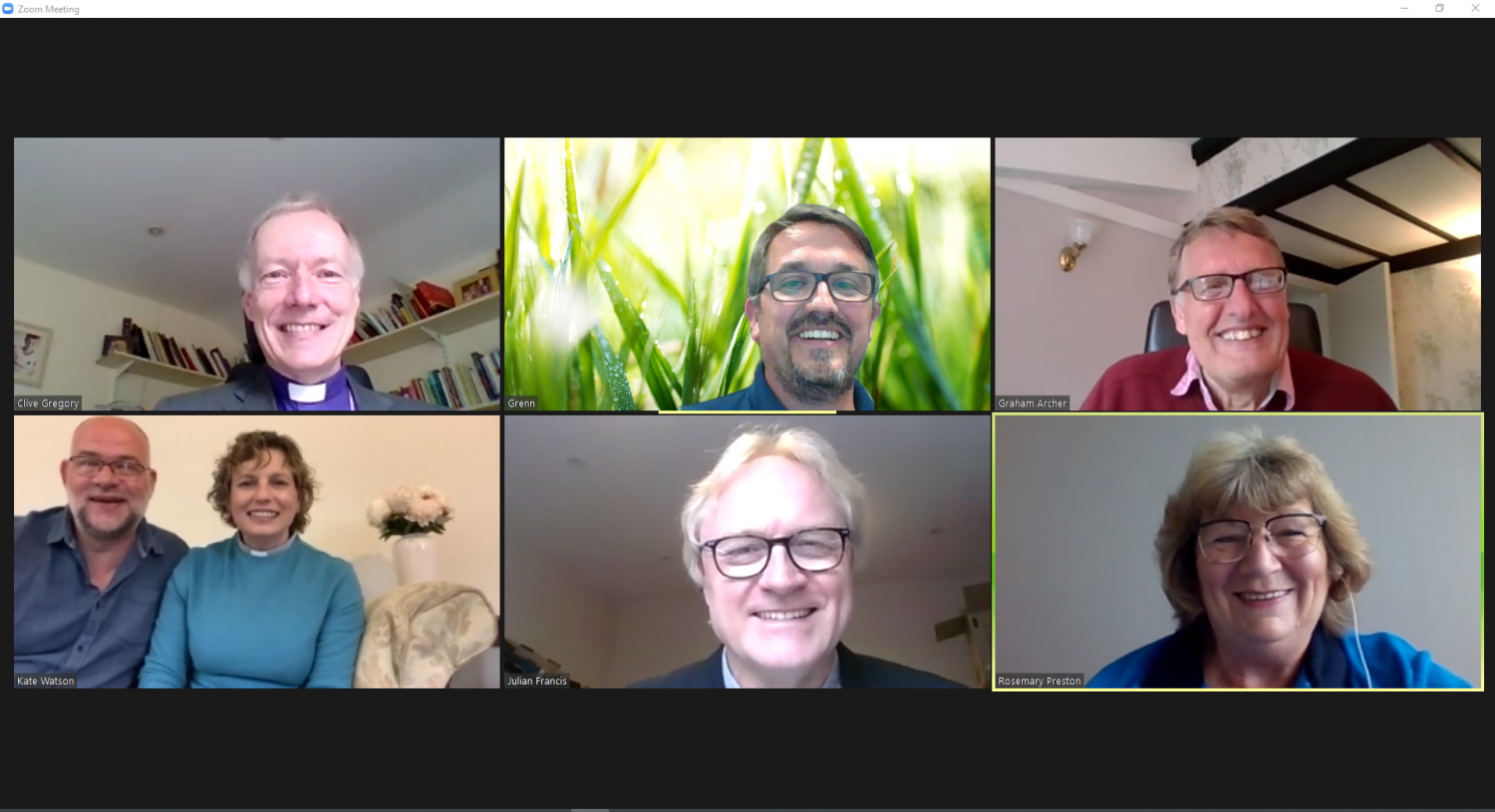 A Black Country church has virtually welcomed its new priest-in-charge after she was licensed via Zoom.
The Revd Kate Watson has made the short journey from St Matthew's Church in Tipton – where she spent almost three years as curate – to St Martin's Church in Bradley, near Bilston.
Kate has not set foot in St Martin's since lockdown began but preached her first sermon to its congregation via Facebook on Sunday.
She was licensed as priest-in-charge last week by the Bishop of Wolverhampton, the Rt Revd Clive Gregory, in a brief Zoom ceremony involving seven people in total. The Zoom licensing was the first of its kind for the Church of England in the Black Country during lockdown.
Kate was announced in the new post in January and had planned to start last month (May). She managed to move to the vicarage in Bradley with husband Andy, a local Christians Against Poverty (CAP) debt centre manager, three weeks ago.
"I was due to have my final service at St Matthew's on Palm Sunday (5 April) which obviously couldn't happen due to the virus restrictions" Kate says, "but with our move delayed I continued working for St Matthew's.
"Lockdown has given me a lot of time to think about what ministry will look like at St Martin's. It's going to be different to 'normal' but thanks to the technology available, I hope to make as much contact with people as possible and start to get to know people locally, albeit at a safe distance!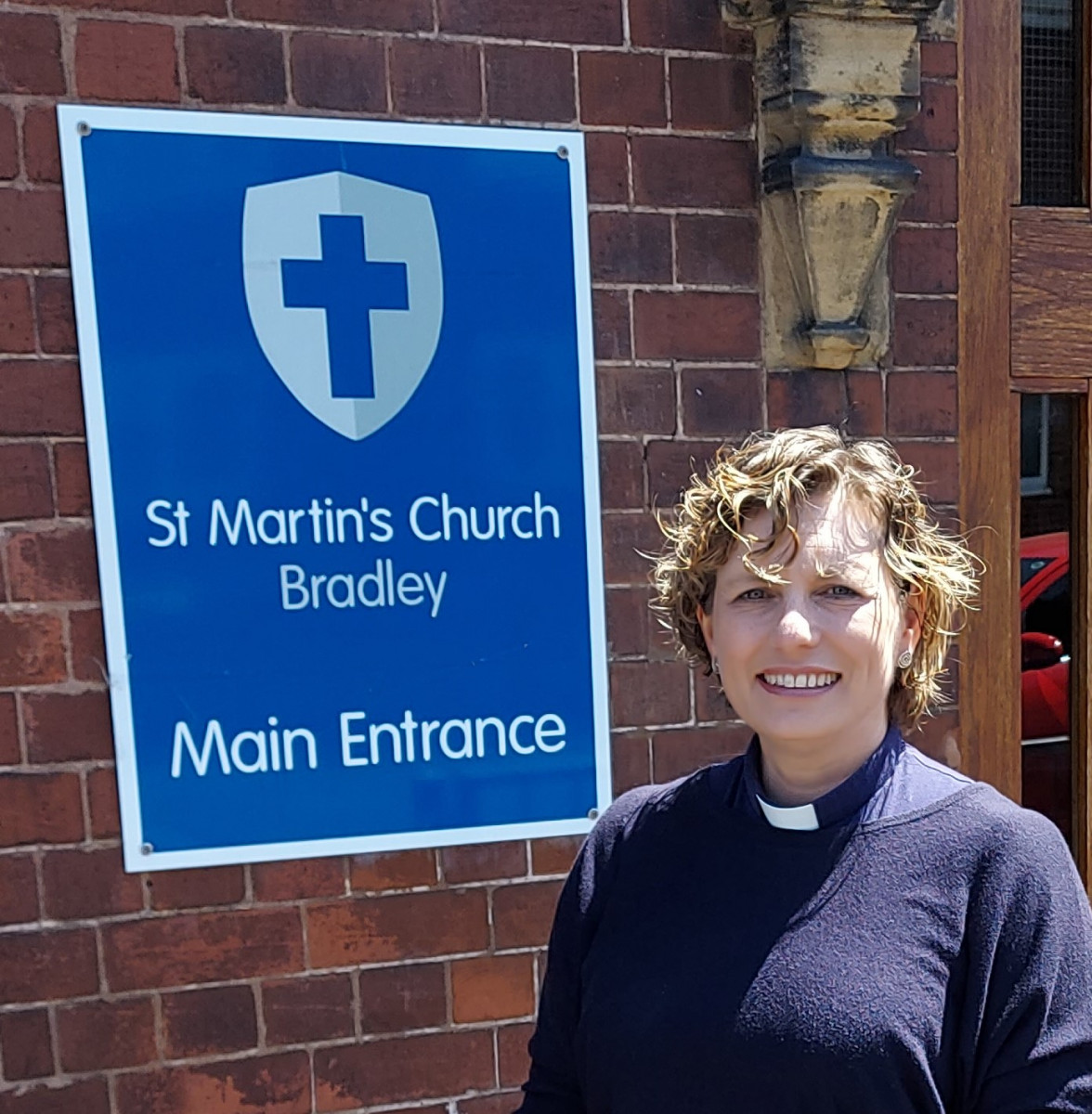 "Our buildings may be closed but we are still being church, as the church is the people not the building, and we continue to meet 'virtually' for worship each week. Even when restrictions loosen and people can re-enter the church building, there may still be those unable to join us, so we will probably continue to meet virtually for some time. The good news is that God does not isolate himself from us and is with us wherever we are!
"Before the restrictions started, I had hoped that during the first few months of my time in Bradley I would spend lots of time out and about in the community, meeting people in the local shops, schools and many other places. For now, the Thursday 'Clap For Carers' has been good for meeting people in my new street! But I am looking forward to finding creative ways of getting to know the community within the current restrictions.
"Although I've only moved three miles away, Bradley is a new community for us. I've heard many good things about the people and I'm really looking forward to getting to know them and leading St Martin's Church as we seek to serve our community in Jesus' name."
Bishop Clive said: "As a Black Country girl and very much a people person, I have no doubt that the people of Bradley will soon take Kate to their heart. She is a special person with many gifts and a great desire to serve both church and community."
Kate, who was brought up in Short Heath, near Willenhall, and lived for over 20 years in Aldridge, had a long career as a chartered landscape architect before feeling the call to ordained ministry, leading to her ordination as a deacon in 2017.
She will be formally instituted as Vicar at St Martin's in a public service when circumstances allow. "As soon as such gatherings are possible, we will have a proper institution service and a proper celebration!" Kate said.