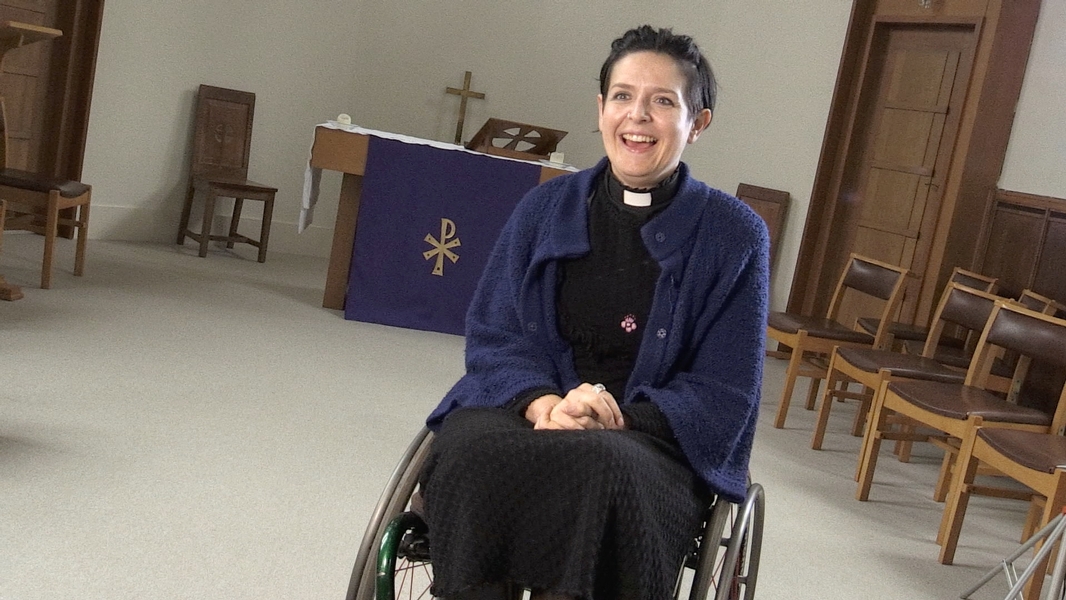 In the latest video in our ongoing series about hearing God's call, Revd Zoe Heming, curate in the Hodnet Deanery, talks about how being forced into a wheelchair at the same time as hearing God's call has been transformed into a powerfully enabling gift for many in her congregations.
"I've always felt that, as a Christian, you bring what God's given you to see what He wants to do with it" she says. "Never in a million years did I think I could be at the front leading people... "It's become one of my favourite things, hearing stories of how God has called people. It's always about the timing. It's always about affirmation from other people." Zoe has suffered chronic pain when standing and walking for many years and eventually she was discharged by the hospital, told there was nothing more they could do for it. But the same week... watch her tell her story:
If you have a story of how God may be calling you, share it with your vicar, who will help you explore that within your parish and if appropriate put you in touch with the Lay or Ordained training departments in the Diocese.