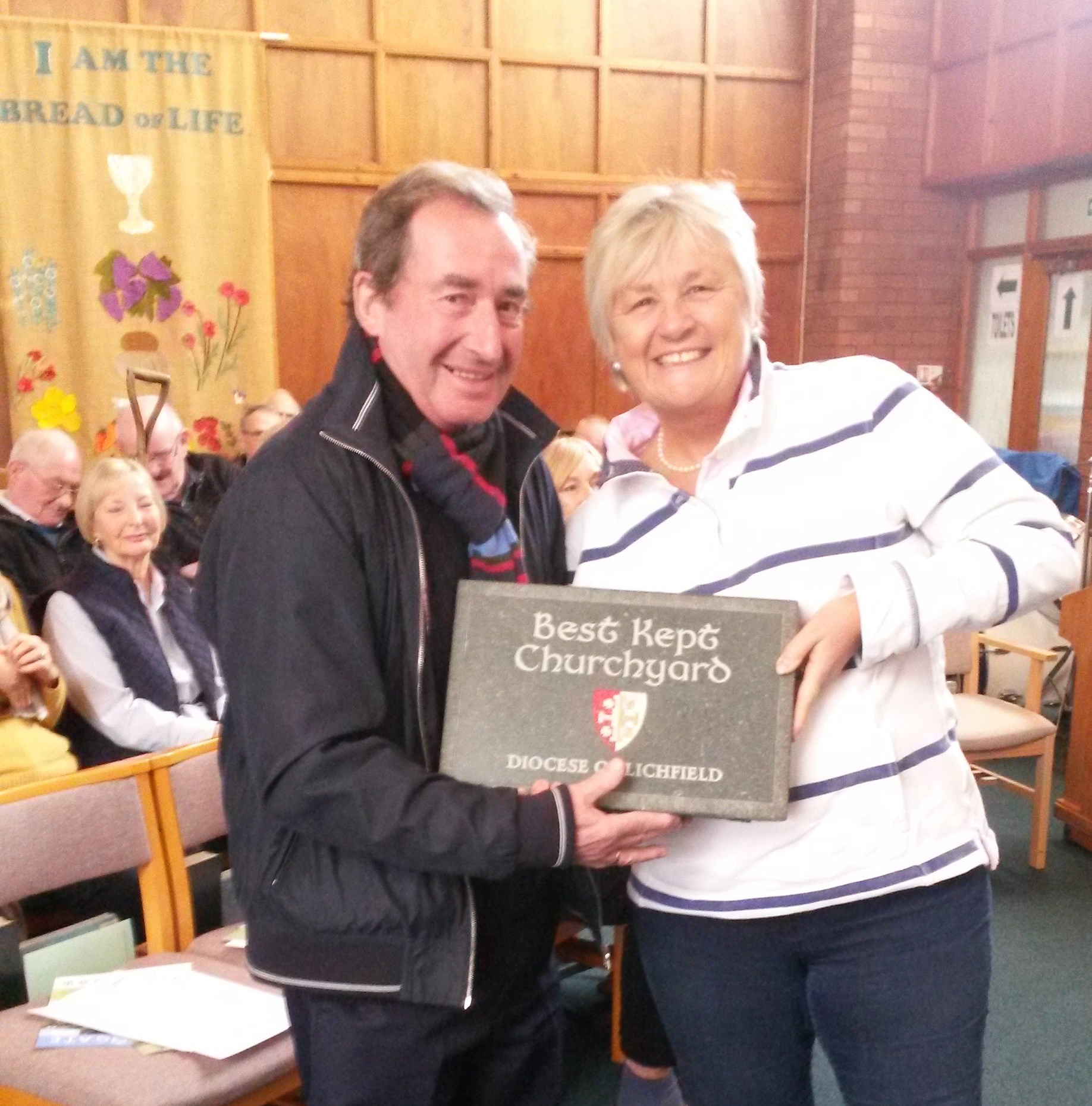 Churchyard volunteers gathered from around Lichfield Diocese to celebrate how hard-working, green fingers transform our churchyards into inspiring places of peace and beauty.
Diocesan Chief Executive Julie Jones thanked everyone for their commitment and dedication, recognising how important Churchyard maintenance is to the mission and ministry of the church. At the event at St Thomass, Doxey, in Stafford, she talked about how this linked with encouraging vocation, developing discipleship and inspiring evangelism.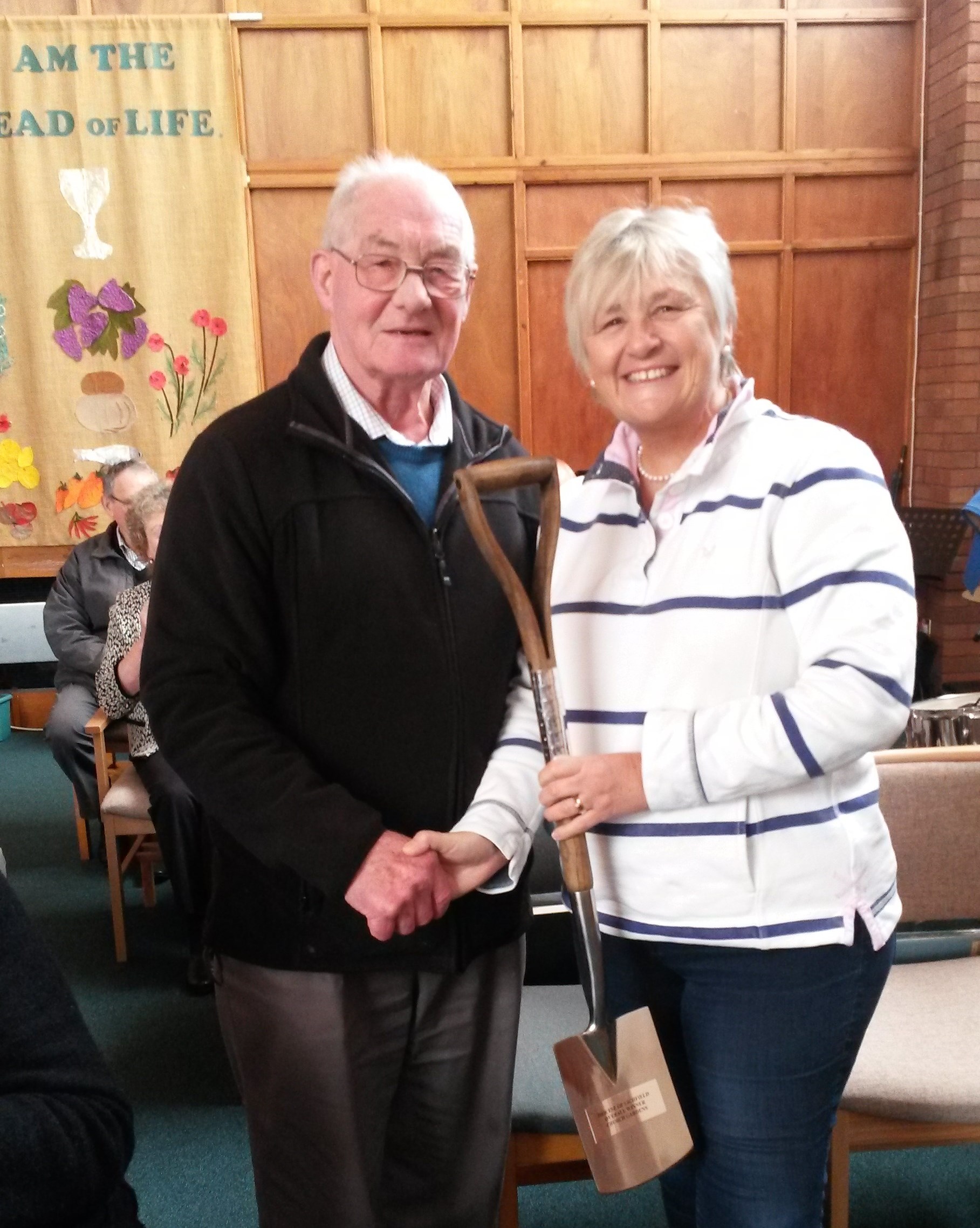 Andy Smith, Diocesan Tree Consultant Specialist, answered questions about looking after trees and Alison Primrose, Churchyard Award Scheme Lead, commented on how well people had managed to cope with this years challenging weather conditions. Among the 13 Gold awards, St Saviours, Hatherton, was the Best Kept Churchyard and St Marks, Basford, collected the Best Kept Church Garden award.
Entry forms for 2019 are now available here along with Guidance and a full list of this years entries.
Caring for Gods Acre offers support to all our churchyards; see what resources are available here.

Main picture: Ken Stokes from St Saviour's, Hatherton, with Julie Jones.