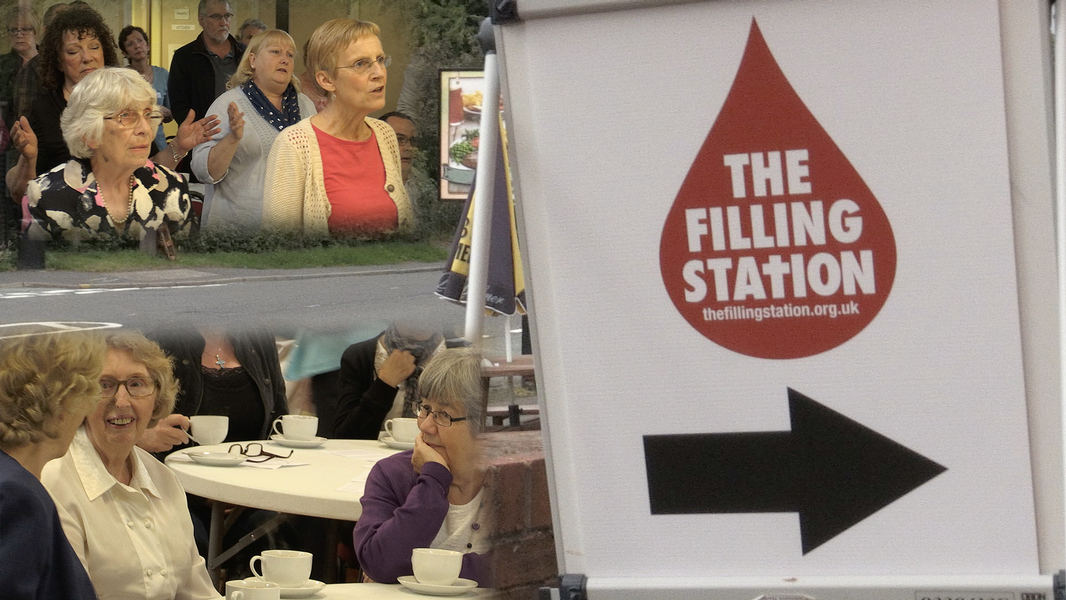 The Filling Station is a national movement offering an informal way of expressing the Christian faith in a rural setting. Using local mid-week monthly gatherings in unusual venues, many people find the Filling Station a vital part of their Christian life. This is not a new church denomination, rather a group of Christians who are celebrating their faith in God in an informal and authentic fashion.
The Diocesan Director of Mission, Revd George Fisher invited their National Director Richard Fothergill to the diocese a little over a year ago and following much prayer and planning, a Filling Station has now been running in the north-west corner of Shropshire for four months: Bishop Mark recently took a look:
"It gives Christians living in remote rural areas spiritual refreshment and the encouragement that comes from gathering together in larger gatherings" said Bishop Mark.
The relaxed approach and informal venues are also helpful for introducing some people to Christian community and brings together members of different churches and denominations.
There are now five Filling Stations running in Shropshire, the others being based south of the River Severn in Hereford Diocese around Bridgnorth, Craven Arms, Clun Valley and Leebotwood.
For more information see their web site at:www.thefillingstation.org.uk