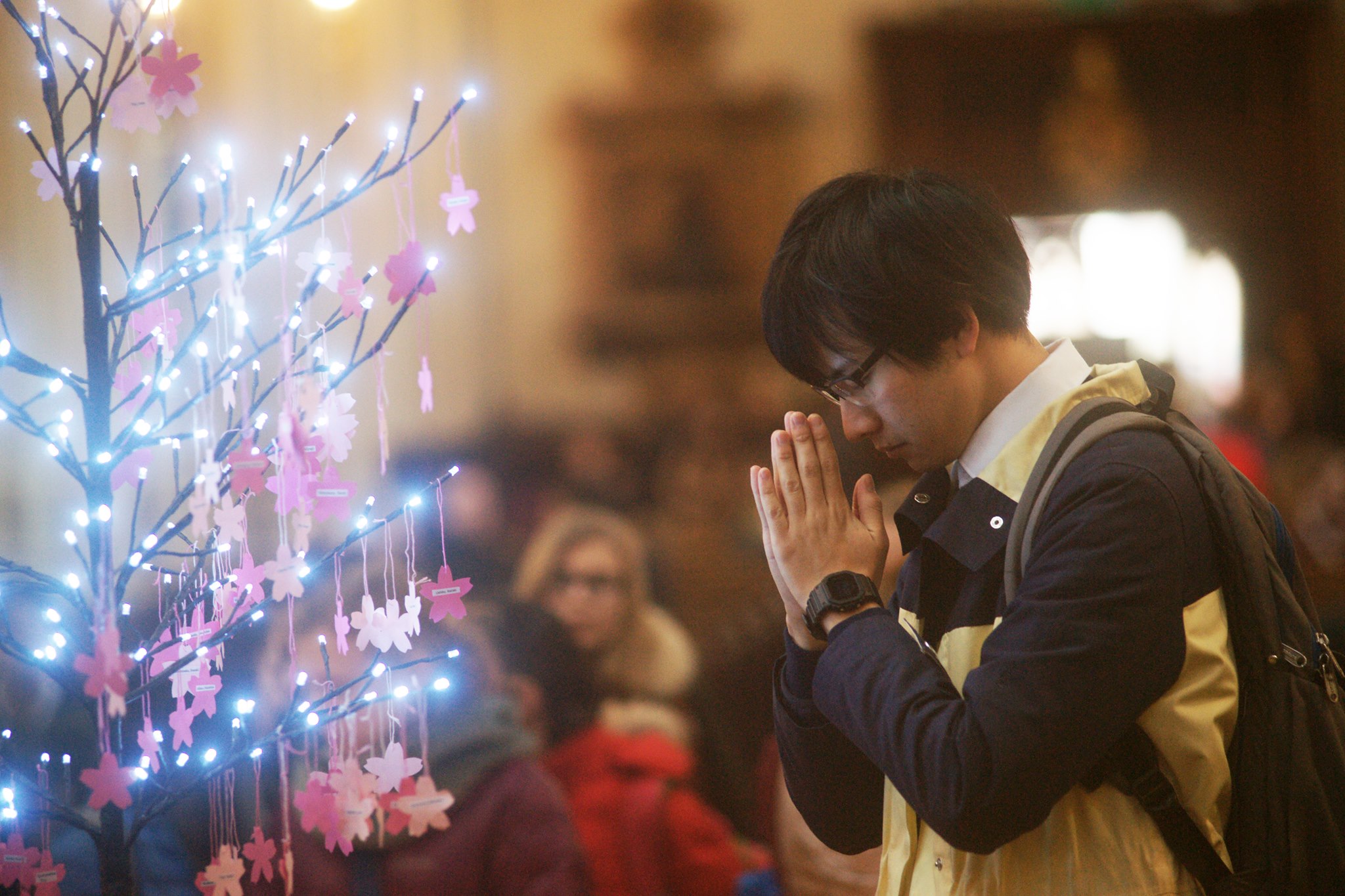 The Bishop of Lichfield, the Right Revd Dr Michael Ipgrave, led local church representatives in a time of silence on the sixth anniversary of the Japanese tsunami disaster.
More than 17,000 people died when the tsunami struck the coast of Japan on 11 March 2011.
Diocesan Synod brings together clergy and lay members from all 29 deaneries (local areas made up of parishes) across Lichfield Diocese, which covers Staffordshire, most of Shropshire and the Black Country.
When synod met in Aldridge on Saturday 11 March, Bishop Michael said: On this day six years ago at 14.46pm Tokyo time, 5.46am our time, a massive earthquake off the coast of Japan triggered a huge tsunami which resulted in the death of more than 17,000 people, widespread destruction of buildings and communities, and potentially catastrophic nuclear leakage.
I visited the devastated areas a year later, and have remained in contact with those involved in the work of rebuilding lives and communities since; the Japanese Anglican Diocese of Tohoku, though small and limited in resources, has been at the forefront of much of this.
It is deeply impressive to see how loving service can reach out in Christ's name to people hurting terribly as a result of this cataclysm. As inevitably media attention has comprehensively moved on to other disasters, what Bishop John of Tohoku and our Japanese brothers and sisters have asked of us is what so many suffering people around the world ask: that we remember them in prayer before the God who is the loving Father of us all.
Meanwhile, a message from Bishop Michael, who has close links with Japan after spending two years as a curate there in the 1980s, was read out on Saturday at a memorial vigil at St Margarets Church, Westminster Abbey, attended by over 500 people. People attached blossoms to a symbolic cherry tree as an act of remembrance. Visitors from countries including Honduras, China, Denmark and Italy, as well as Japan, attended.
A message from the Primate of the Anglican Church in Japan, Nathanael Uematsu Nippon Se Ko Kai, said: Cries saying Please dont forget us from those victims are still heard. I deeply appreciate you all as you are thinking of those died and victims and praying for them.
Pictured: Prayers offered at the memorial vigil in Westminister.
Photo credit: Shu Tomioka