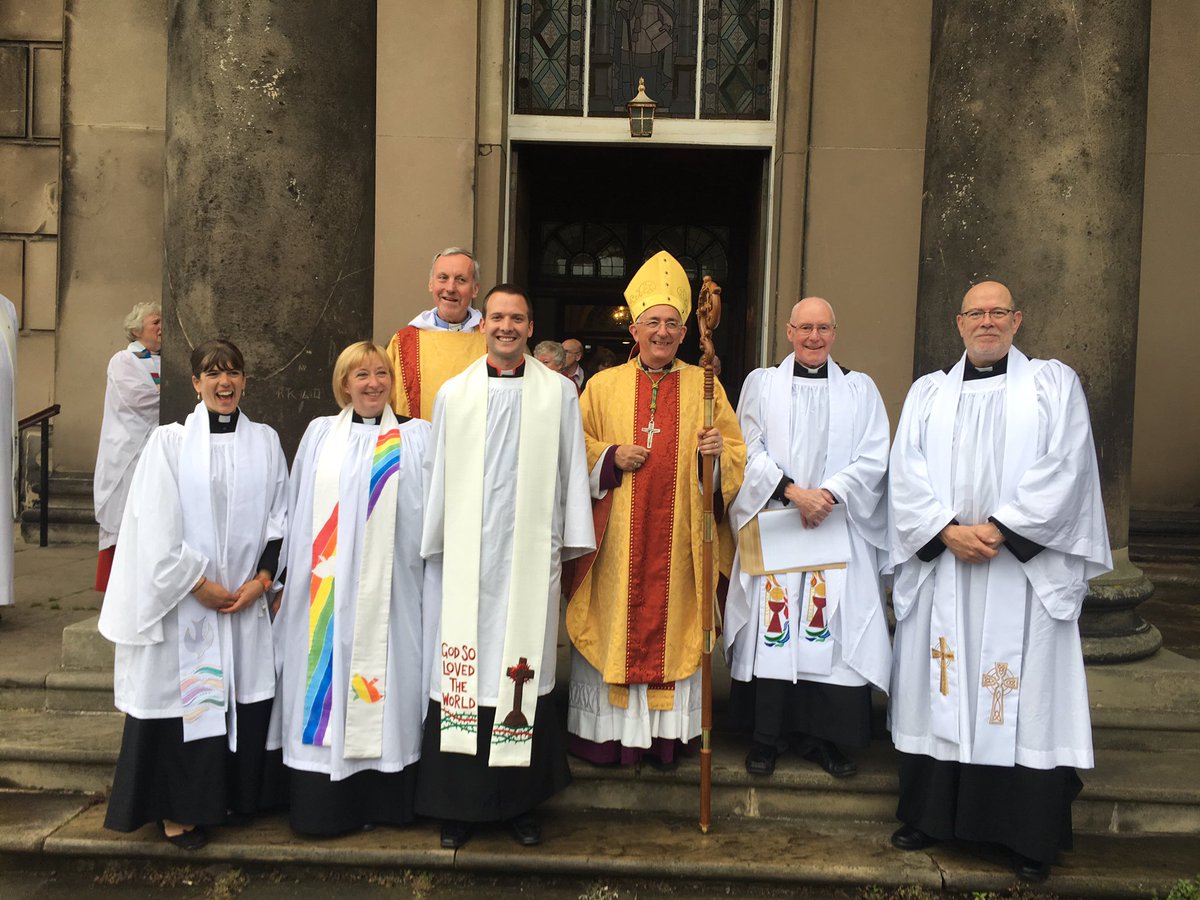 Eighteen deacons were ordained as priests in three services across the Diocese over the weekend.
The 13 women and five men had all been made deacons 12 months previously at Lichfield Cathedral.
This weekend the new priests celebrated with family and friends as they were ordained at special services at St Michael's Church, Lichfield; Stoke Minster and St Chad's in Shrewsbury (pictured above with the Bishop of Lichfield, the Rt Revd Dr Michael Ipgrave).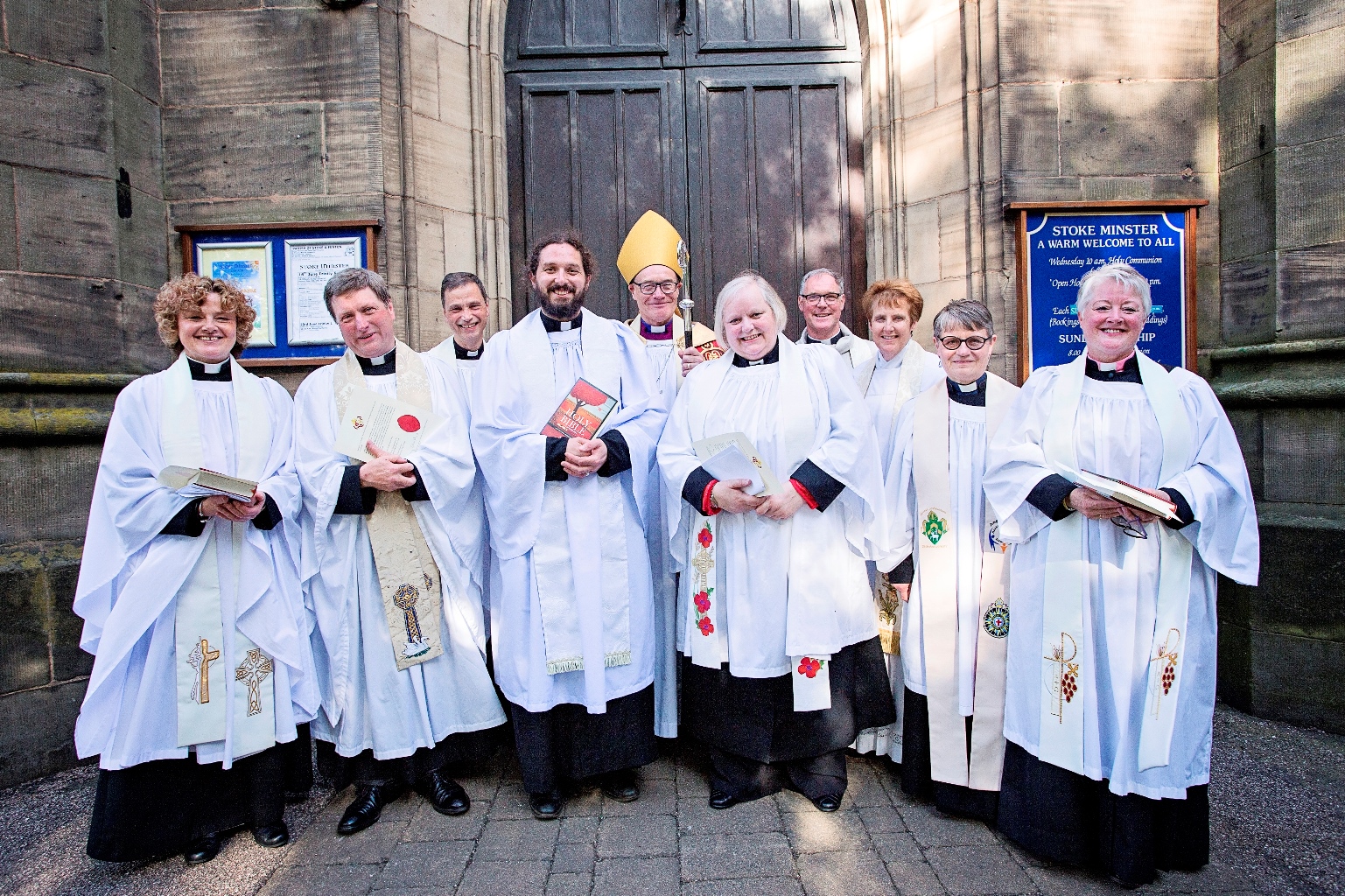 A full list of those ordained is here and you can watch videos about three of the new priests - all from a GP background - here.
This coming weekend at Lichfield Cathedral a new intake of another 18 deacons will be ordained. There are more details here.