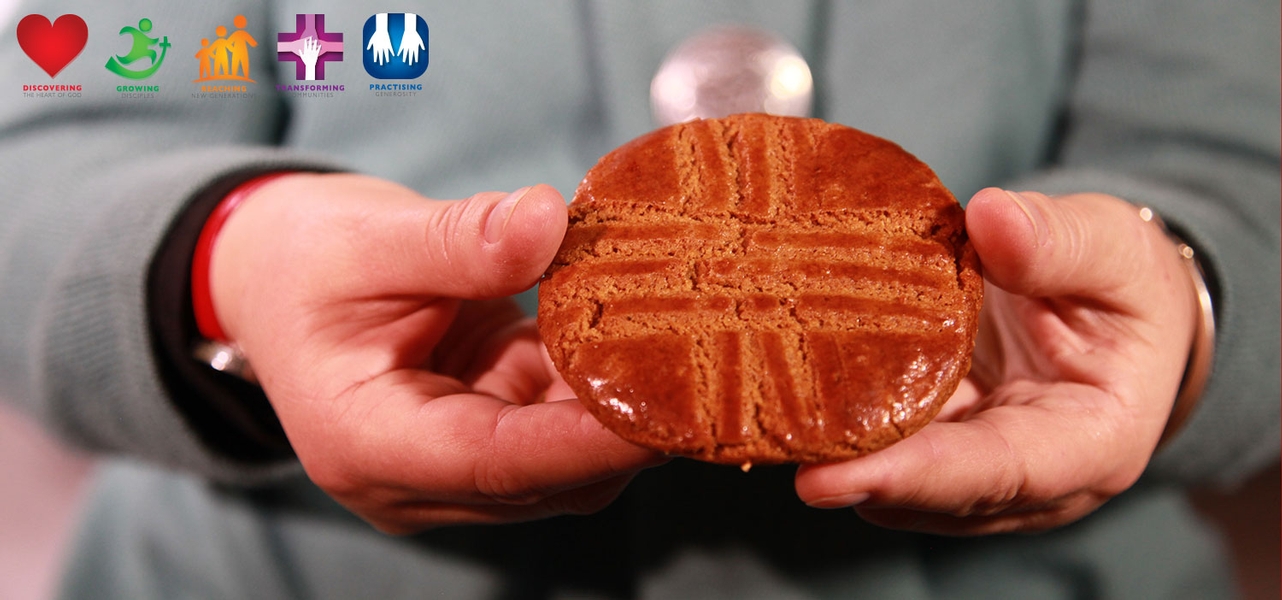 Crusty Church One teachers reflections on going to a new church for the first time.
As the summer holidays roll into a new term, many children, students, and teachers find themselves thinking or worrying about how they will fit into a new class, school or university.

As they do so, many congregations up the ante in their efforts to welcome those who come to church not quite sure what to expect.
Revd Pauline Shelton is one of this dioceses teachers. She teaches students who will become new local ministers in our churches based at Shallowford House near Stafford in conjunction with the Queens Foundation in Birmingham.
Last year she spent some time rediscovering the experience of being a stranger in a new culture, class or church as part of a period of study and reflection on the place of food in the church. She visited the modest Church of St Gregory of Nyssa in California - not an American mega-church, but about the same size congregation as the larger town-centre churches in this diocese.
Boil the kettle and butter a fresh bread roll; then hear about her experience and see how she feels about it after doing her homework:
Further Links:
Paulines work:
Reader & OLM Training:
Training for Authorised and Licencsed Lay Ministry:
The Queen's Foundation for Theological Training:
Links to St Gregorys:
St Gregorys website:http://www.saintgregorys.org/
The Food Pantry: http://thefoodpantry.org/
The Dancing Saints:http://www.allsaintscompany.org/icons/dancing-saints