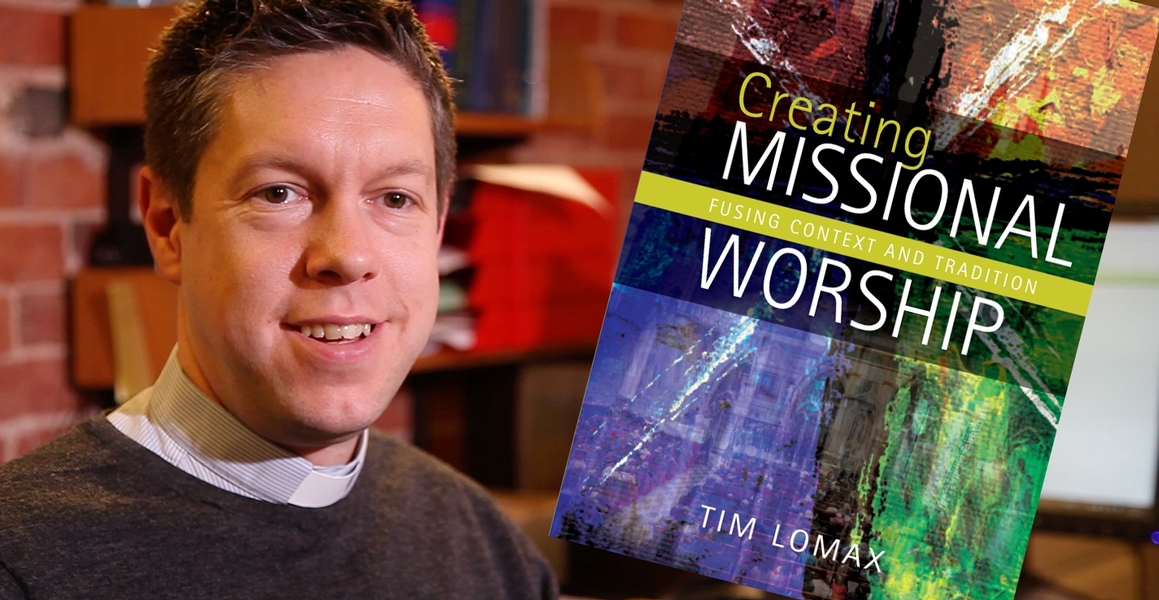 To what extent should our worship be shaped by our day-to-day culture? Can contemporary influences speak in the eternal and the patterns of Anglican worship? A new book by a Shrewsbury vicar tries to provide an answer.
In Creating Missional Worship, Tim Lomax explores how contemporary context and Anglican liturgical tradition can be fused together to create engaging and transformative worship. He has imaginative ideas and resources for finding freedom within a framework. Using the basic patterns of Common Worship, he outlines a contextual approach to creating worship that is incarnational, sacramental, Trinitarian and revelatory in today's language and cultural forms.
He offers many examples and illustrations of how liturgy and contemporary culture can meet in fresh and challenging ways.
Revd Tim Lomax is a member of the Liturgical Commission and a champion of fresh and challenging worship that remains rooted in our Anglican inheritance. He is the Chair of the C of E's Evangelical Worship Consultation and of the Lichfield Diocese Worship Group. He teaches on mission-shaped church and worship at conferences and as a visiting lecturer at theological colleges. He is a hymn and songwriter, co-author of Crafting Common Worship and Liquid Worship (Grove) and is vicar of Christ Church, Bayston Hill, Shrewsbury.
'Creating Missional Worship. is published today by Church House Publishing, price 14.99 and is available from the Cathedral Shop, The Close. Lichfield and Illuminate, Wyle Cop, Shrewsbury (other booksellers are available)