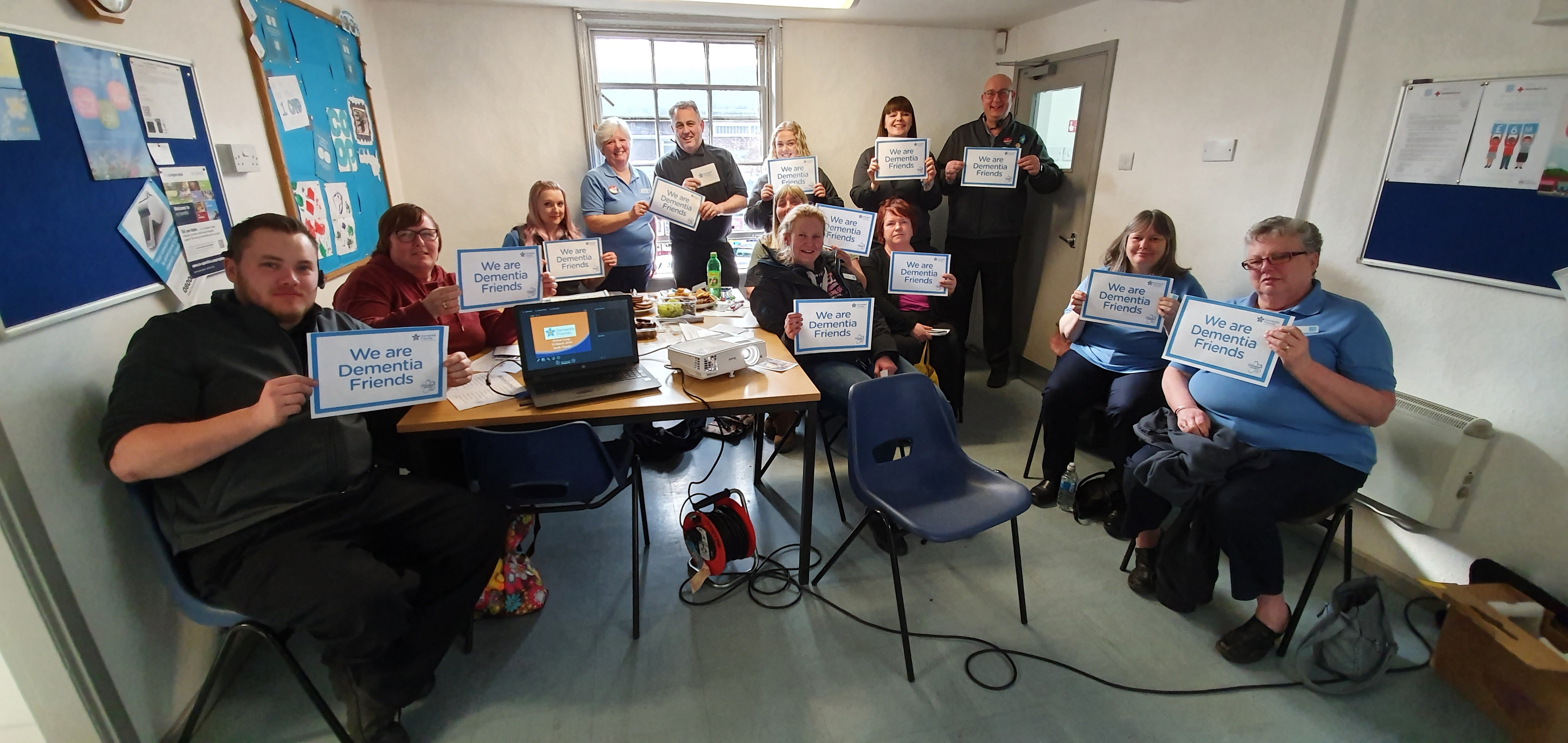 As a Dementia Friends Champion, Ive been heartened to make 13 Dementia Friends at a recent Dementia Friends Information Session which brought together the staff of Shifnals Bradford Street and High Street Co-ops.Dementia Friends is a great way to raise awareness, increasing understanding and turning understanding into action.At the end of the session, staff talked about how important it is to give people time and to support them as they do their shopping.Its impressive to recognise a real care in staff, knowing their customers and being aware of people who may be finding it increasingly difficult to do their shopping.
Ian Guest, the manager of the Bradford Street Co-op, remembers a customer who used to come in to the store with her shopping list and buy the same things, perhaps as many as three times in one day.When her daughter had to come in to return multiple items and get a refund, she left her contact details with the store so that staff could be in touch if her mum came in more than once to buy the same things from her shopping list.That kind of collaboration between staff and families can make an enormous difference to famiies affected by dementia, continuing to support someone living with dementia in their everyday living.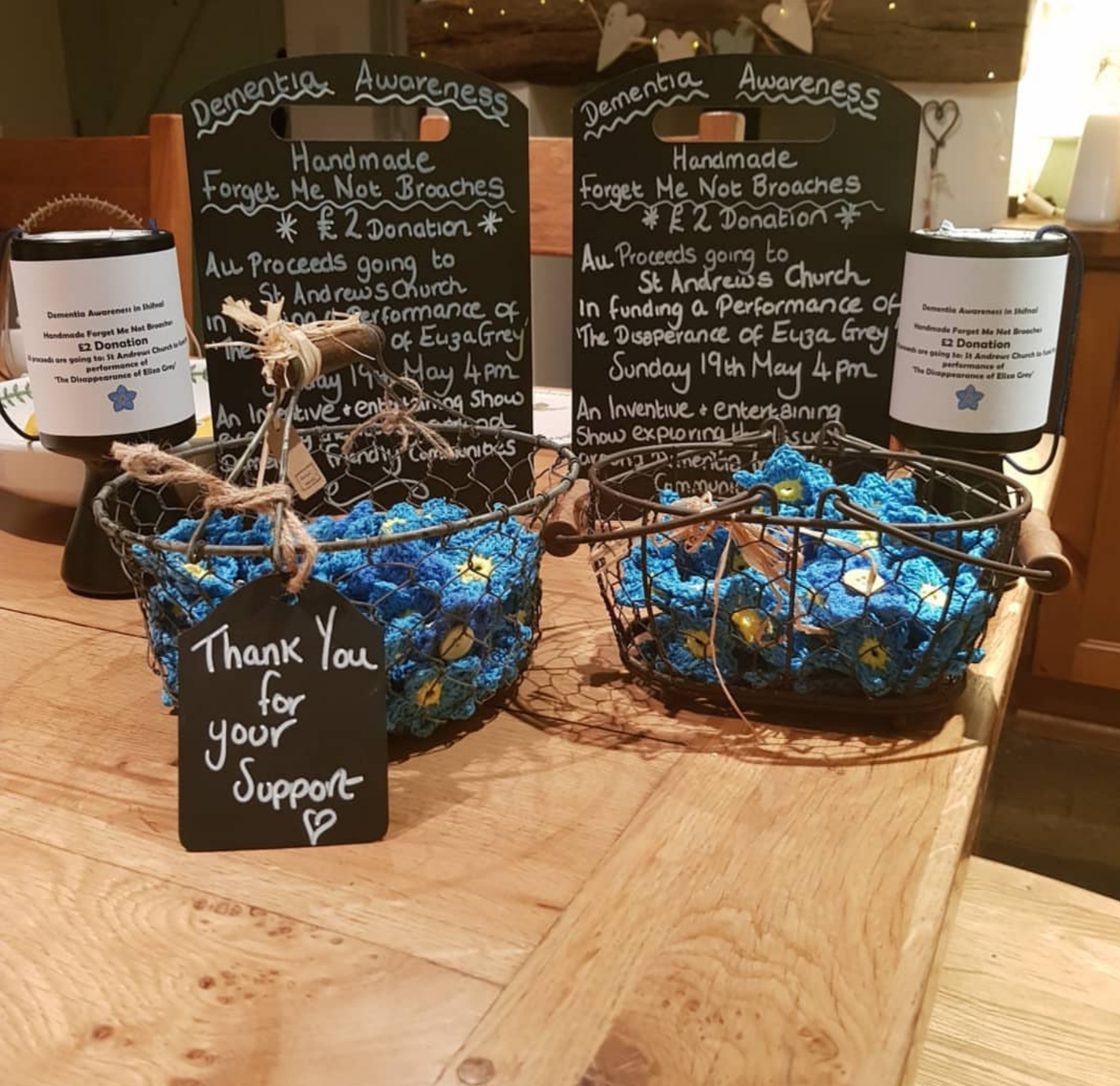 Victoria Holland, Bradford Street Co-ops Community Pioneer, is working in collaboration with St Andrews Church, leading a wonderful initiative to raise money to put on a play about dementia, The Disapperance of Eliza Grey. The play will performed on Sunday 19 May at 4pm at St Andrews Church, Shifnal, TF11 8AB, leading into Dementia Action Week.Victoria and others have been making crocheted and knitted forget-me-nots which are being sold for 2 at the Co-op tills. This is raising the money to cover the cost of the play, which is an inventive and entertaining show exploring the issues around dementia-friendly communities. Theres no charge for the event book your place online at https://elizagreyshifnal.eventbrite.co.uk or by contacting Sarah Thorpe (details below). However, were asking people to pay it forwards by making donations when we serve tea and cake in the interval, as we hope to raise the 300 needed to cover the cost of the next performance of Eliza Grey locally, on the same pay it forwards basis.
Alongside the work we are doing to make St Andrews Church a more dementia-friendly church, its good to realise that there are unseen examples that go on, day by day, helping to making Shifnal a more dementia-friendly place to shop. Thank you to all the members of staff who took time to become Dementia Friend and who take time to support customers and our local community in unseen ways, week in week out.It makes a real difference in our communities and just as a dementia-friendly church is likely to be a genuinely friendly church, so a dementia-friendly community is likely to be a genuinely friendly community!