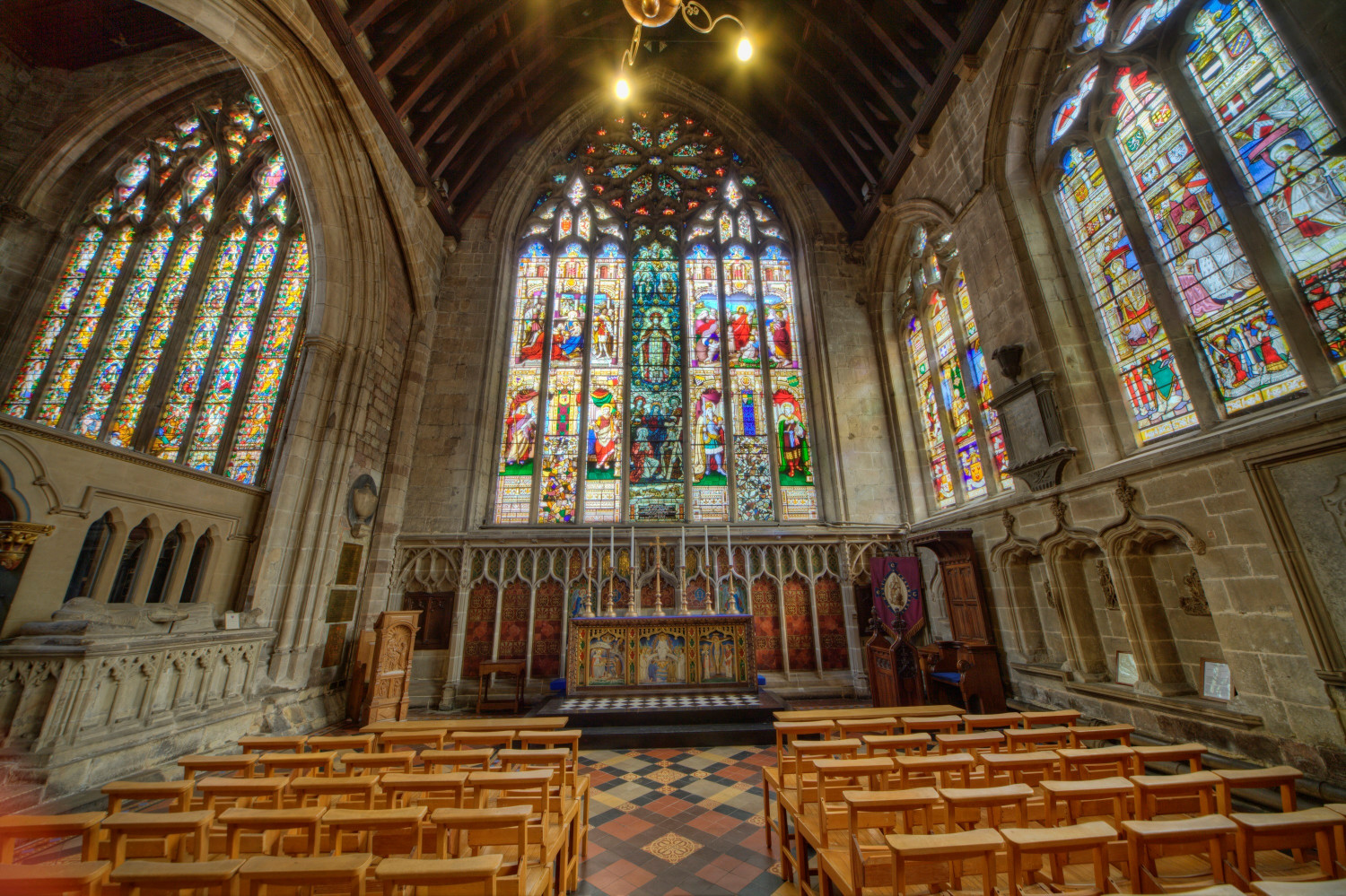 The future of the renowned stained glass windows at St Mary's Church in Shrewsbury has been safeguarded by a £246,883 grant from The National Lottery Heritage Fund.
The project will go ahead to urgently stabilise, conserve and celebrate the stained glass, within Grade I listed St Mary's church.
The stained-glass within St Mary's is a remarkable collection of internationally heralded stained glass, with acclaimed English and important continental glass spanning the 14th to the 19th centuries. In total 12 windows will undergo conservation, including stained-glass within the Trinity Chapel. This glass is unique in Britain and represents very fine work of a particular period, of which there are few surviving examples worldwide
Work on the windows will help to restore delicate paint pigments, stabilise existing paintwork, and repair lead work, which has become distorted or deteriorated. This work is needed due to the age of the windows and the effects of weathering. The grant will also allow the Churches Conservation Trust (CCT), which looks after the church. to repair some windows which have unfortunately been the target of heritage crime.
Alongside conservation work an exciting events an activity programme will be delivered, focusing on the crafts and history of St Mary's and exploring the many hidden stories. The grant will also fund a Project Officer, who will be recruited to deliver the project, with the support of the dedicated St Mary's volunteer team and the existing staff team.
As well as support from The National Lottery Heritage Fund project costs of £353,000 were met with the generous support of individual donors and through events at St Mary's.
Robert Milton, Local Community Officer at the CCT said: "All those associated with St Mary's are thrilled to have received this funding from The National Lottery Heritage Fund. It will allow us to repair serious damage to pieces of the stained glass, due to localised heritage crime, and to preserve the exceptional glass collection, considered to be in the top five in the country, for future generations to enjoy."
CCT is the national charity that cares for historic churches at risk. It has 356 historic churches in England, most of them Grade I and II* listed. St Mary's Church is open Monday to Saturday 10am to 4pm by volunteer stewards.