Shrewsbury Abbey and St Mary's Collegiate Church in Stafford are among dozens of churches nationwide to be awarded grants from the Government's Culture Recovery Fund.
They are two of of 445 heritage organisations across the country set to receive a lifesaving financial boost from the government thanks to the £1.57 billion Culture Recovery Fund to help them through the coronavirus pandemic.
The organisations will share £103 million, to help restart vital reconstruction work and maintenance on cherished heritage sites, keeping venues open and supporting those working in the sector.
Shrewsbury Abbey (pictured below - credit Drone Rangers) has received £98,900 to pay for access and visitor experience improvements, including new doors and external pathways, and historical interpretation signage.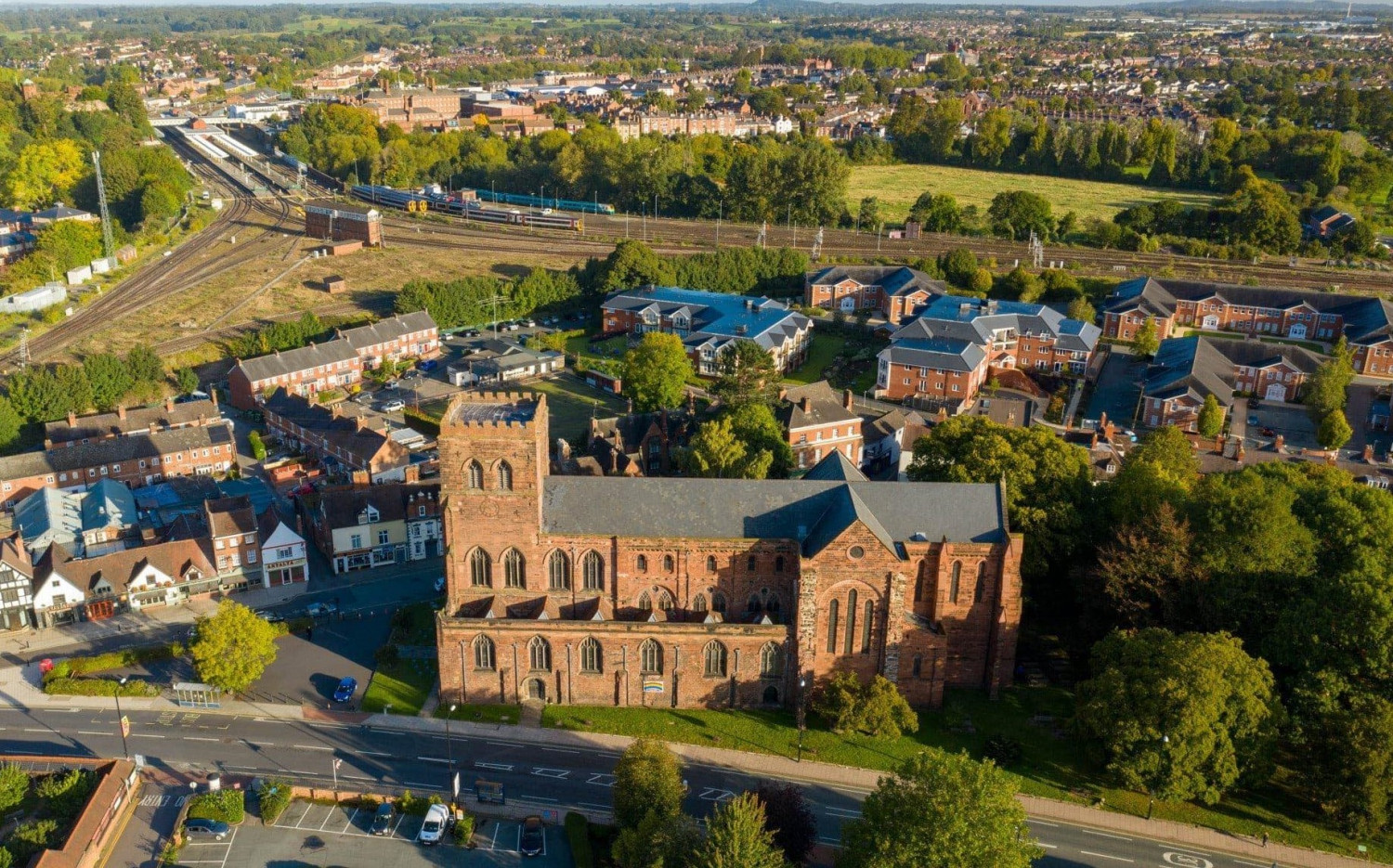 Vicar of Holy Cross parish, Revd Dr Tom Atfield said: "The Abbey is a significant asset to Shrewsbury and we are delighted to receive funding to help people access and experience its remarkable history and develop the whole site's future capacity for expanded cultural and community use."
St Mary's (pictured below) has been awarded a grant of £38,200 will be used to carry out overdue maintenance on the roof. Trees have self-seeded into the stonework, which threatens to cause serious damage. The grant will also contribute to the renewal of the heating boiler, which failed unexpectedly on the eve of lockdown. A magnificent fundraising effort from the congregation will be completed by their grant.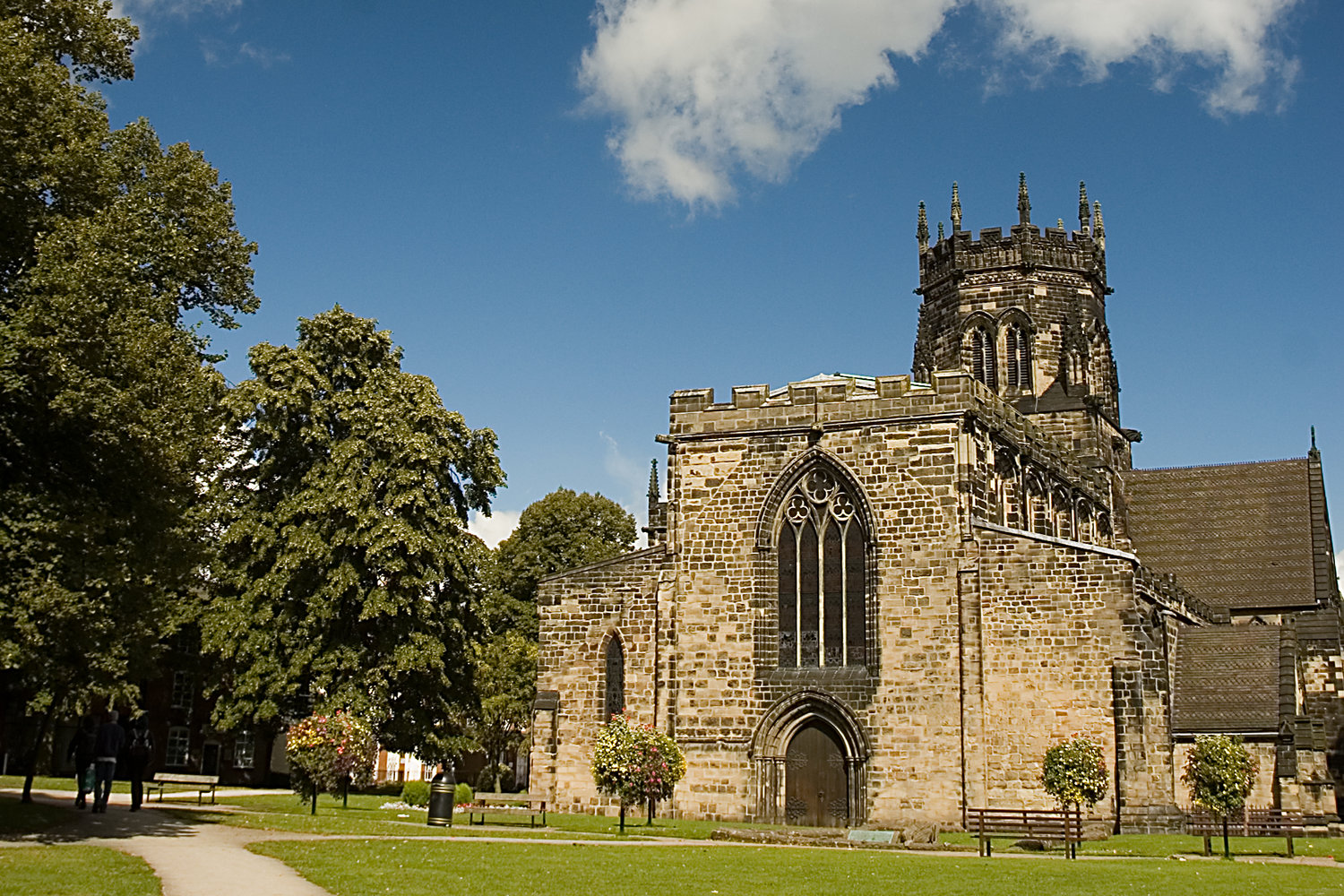 Richard Grigson, the Rector of Stafford, said: "St Mary's has stood at the centre of Stafford in the heart of Staffordshire for a thousand years. Like so many important sites we had to close to all visitors in March. We have reopened for services, but our concert programme and use by other organisations has completely stopped. This has had a major impact on our finances and stopped our maintenance programme in its tracks. This grant from the Culture Recovery Fund will help us to deal with the most urgent maintenance work, and help us ensure we remain in the heart of Staffordshire for generations to come."