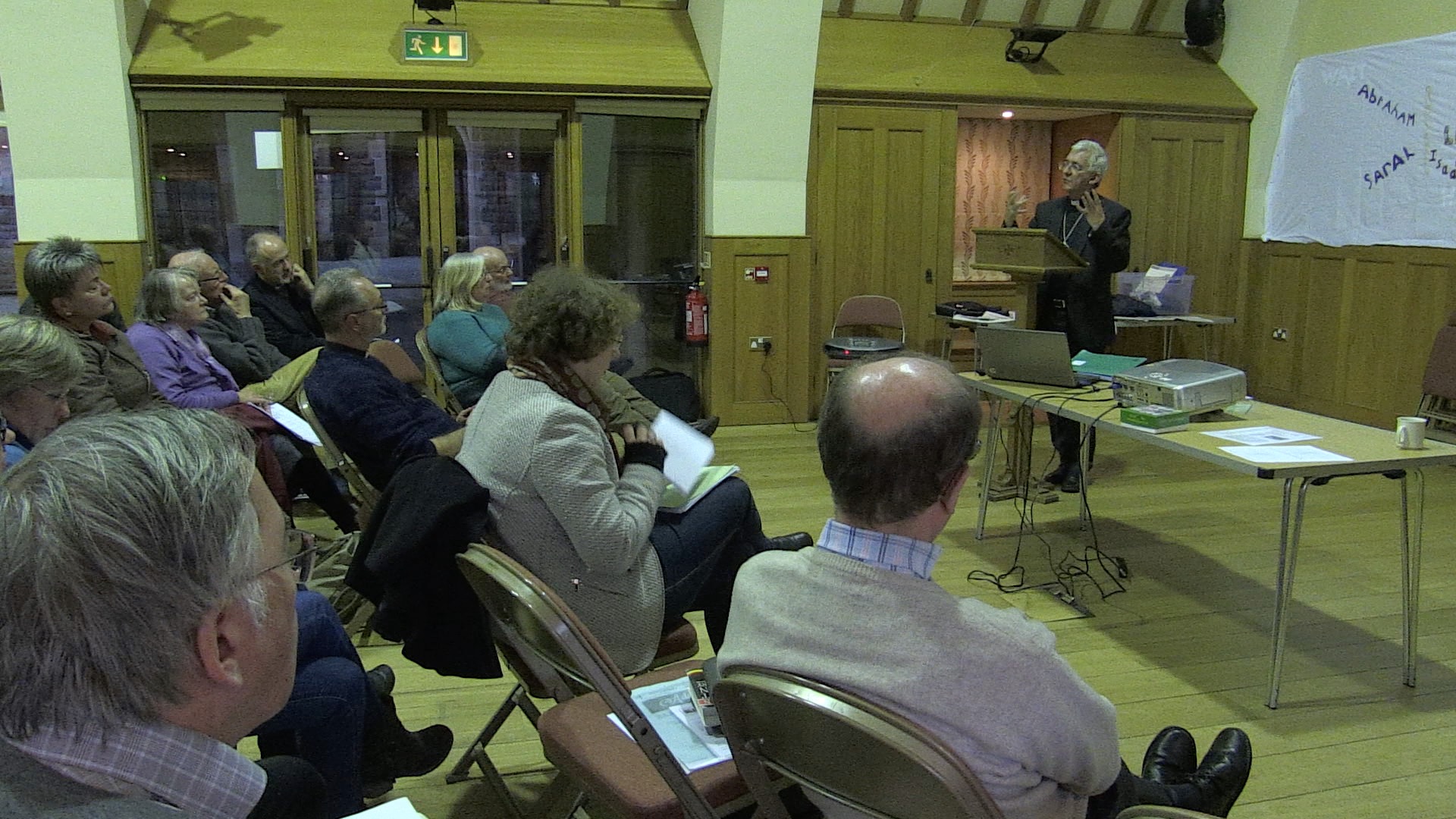 Building bridges between churches in the Midlands and the rest of Europe is more important than ever in the wake of the Brexit vote, says the new Bishop of Lichfield.
The Right Revd Michael Ipgrave was speaking at a three-day celebration of the Diocese of Lichfields partnership with the Nordkirche Lutheran Church in Germany. The Anticipating Advent event saw members of the German church travel to Shrewsbury for a conference and special church services with local Christians.
Bishop Michael said: Links such as this, particularly with continental Europe, and in this case Germany, become all the more important because Brexit was not a vote to leave Europe; it was specifically about the European Union. We are part of Europe and this is a way of building those links even more strongly and making the bridges even firmer that bind us in friendship with other European Christians.
We are part of a worldwide family of Christians and the issues and challenges we face are shared in different ways across the world. We can encourage one other by learning from each other and enriching one anothers life.
Delegates spent the day together at the Reconciliation: Gift of God and Source of Transformation conference at Holy Trinity in Meole Brace, Shrewsbury, on Friday, 25 November. The following day, an Anticipating Advent Service was held at St Alkmunds in Shrewsbury before Nordkirche members visited parish churches on Sunday morning and went to the Advent Carol Service at Lichfield Cathedral in the evening.
Charlotte Lange, a young participant from Nordkirche, said: For me its a very interesting experience because I meet so many new people and have so many important and interesting discussions with them. To talk with people about their religion and their faith is a very good experience.
Its more important than ever when theres this split in Europe, especially for Christians to try and extend relationships together.
The Revd Prebendary Terry Bloor, Nordkirche Partnership Coordinator, said: Reconciliation has always been a very high priority between our two countries. Its important to find new and innovative ways to keep that reconciliation process going forward. The partnership is very important because it maintains continuity of what we are building on. (m/f)
The Diocese of Lichfield has partnerships with other Anglican dioceses in South Africa, Canada and Malaysia and this is an ecumenical partnership with a Lutheran Church in northern Germany. With the Brexit situation, we want to maximise every opportunity to continue dialogue and do the things that Jesus wants his church to be doing.
Addressing delegates at the conference, Bishop Michael said the Church had a key role to play in reconciliation within local communities following the referendum result.
Many people feel disenfranchised or culturally excluded either their communities are forgotten or changing so fast that they are disorientated. We need to find ways to be a sign of hope in despairing places, to ensure our churches are places where people do not feel excluded or belittled.
Love is not just feeling well-disposed to everybody everywhere; rather it is about making choices to put the needs of specific people first, ahead of our own. These are not just people like us, but those very different from us; not just people we like, but those we find difficult.
He concluded: My prayer is that God will help us all, Lutherans, Anglicans, Christians of all varieties, to become a school of loving kindness for England, for Germany, for Europe, that the world may believe.
Bishop Michael is Co-Chair of the Anglican-Lutheran Society and will travel, with others, to Nordkirche in February and take part in a pilgrimage to Germany later in 2017 to mark the 500th anniversary of the Reformation.